Pam Rotella's Vegetarian FUN page -- News on health, nutrition, the environment, politics, and more!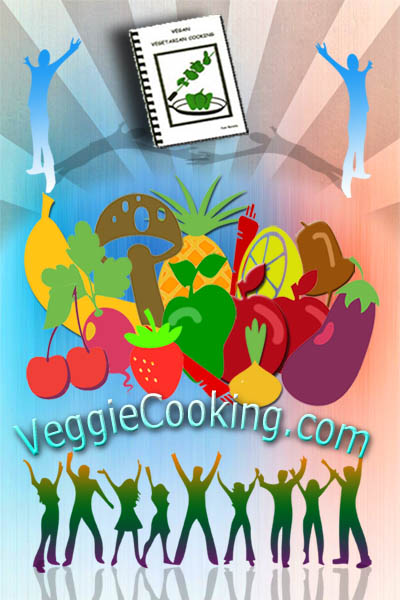 Fun link of the month: The &nbsp Minnesota Eagle Cam is active, although the wind can be loud at times. But don't turn your volume all the way down, or you'll miss the occasional eagle calls.



News from the Week of 7th to 13th of September 2014
I know I haven't updated the page for a while. What can I say, it's been a busy summer. I've actually enjoyed the time off, and today will post a link to one of my own articles, an important one. I'll work on the page again soon, starting with changing the "fun link." - PR

The holy grail of birding: Pam's passenger pigeon sighting (11 September 2014)
Without proof of the encounter, I didn't report the sighting or even take notes. Rather I intended to look at "mourning doves" and pigeons in Wisconsin more closely, hoping to find that passenger pigeon again, or ideally his flock.

Yet even without the photo, I'm convinced that the large bird was a living passenger pigeon, and recently decided to make that information public. I think it's important to reveal that a bird photographer saw a living passenger pigeon.

The bird's good flight skills also matched the description of passenger pigeons. He needed very little space to launch toward the road, do a tight turn to proceed in the direction away from traffic, and avoid the additional power lines above the lower lines that the pigeon and his companions had perched on.

While I didn't note the highway or general location of the sighting, I have an idea of where I was. I do remember the power line design, lower than modern lines and close to the road. That's why I was able to identify the bird without use of a long camera lens or binoculars. Only certain highways have those types of electrical lines, and then only in certain spots.

Although I won't publish the exact road where I believe the sighting occurred online, to help preserve both avian and human habitats there, I will say that one of three counties is almost certainly the location. In the order of likelihood: Fond du Lac County, Green Lake County, or Waushara County, Wisconsin. However, around the same time frame, I did pass through other counties where there's a lower chance the sighting occurred: Marquette, Dodge, Sauk, Adams, Waupaca, Winnebago, Outagamie, Brown, Juneau, Portage, Marathon, Columbia, La Crosse, Monroe, Wood, and Jackson Counties, Wisconsin (roughly in that order of likelihood). [Read more...]



News from the Week of 6th to 12th of April 2014
I'll start posting news links again sometime after tax day (the 2nd half of April). Until then, enjoy some nice endangered whooping crane pictures from Horicon Marsh -- just the thing to see before Earth Day! - PR

Grasshopper returns, following a hard year for DAR birds (8 April 2014)
Parked cars along Highway 49 usually indicate something good to see. With its high speed limit, heavy traffic, and devastating roadkill count, bird watchers need a good reason to tolerate the highway. As birders parked along its shoulders on Sunday, DAR whooping crane # 16-11, named "Grasshopper," was seen walking on an ice-covered section of the marsh that was home to trumpeter swans and their chicks in previous years.

The return of Grasshopper is encouraging. Last year, seven of the nine whooping cranes released at Horicon through the Direct Autumn Release (DAR) program were lost.

According to Bryant Tarr, Curator of Birds at the International Crane Foundation, one of the 2013 DAR cranes died from a traumatic event, perhaps a car strike. The other six may have been killed by predators, although the condition of the birds when found made it impossible to know their causes of death with certainty.

Overall, 67 whooping cranes were released by the DAR program since it started in 2005. Of those, 31 are alive today, and the other 36 are dead or long-term missing, Tarr said.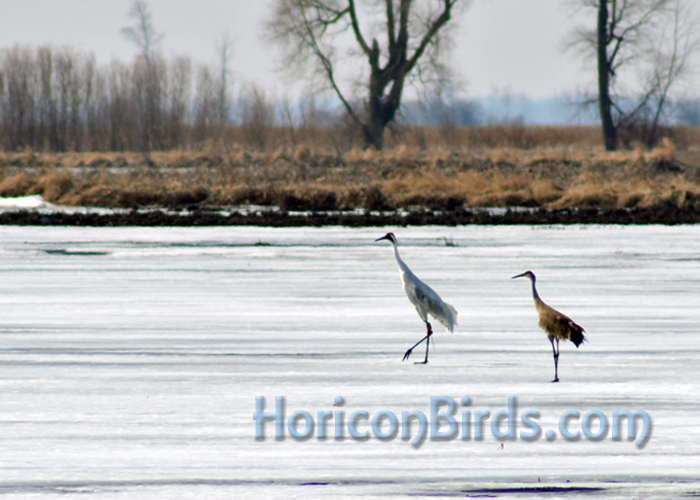 The size difference between whooping cranes and sandhill cranes is apparent as DAR Whooping crane 'Grasshopper' walks on ice with his sandhill crane companion at Horicon Marsh, 6 April 2014. Photo by Pam Rotella.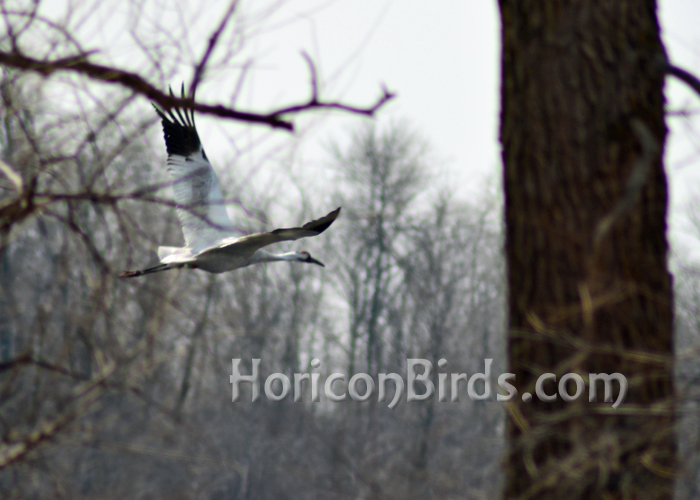 Grasshopper flies through the woods at Horicon Marsh, 6 April 2014. Photo by Pam Rotella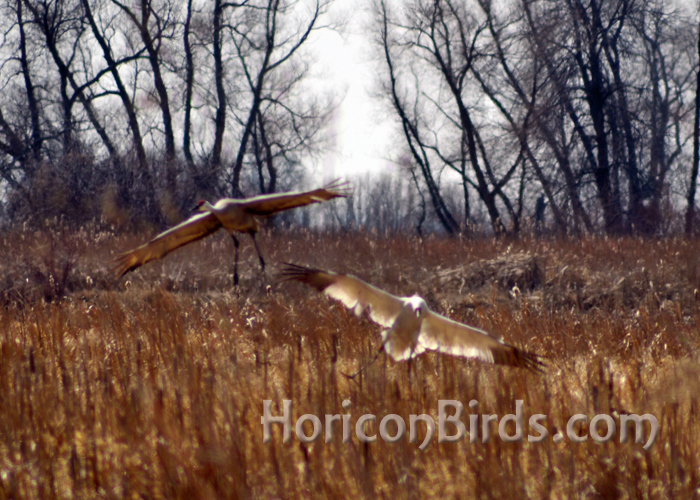 Grasshopper and his companion land in Horicon Marsh, 6 April 2014. Photo by Pam Rotella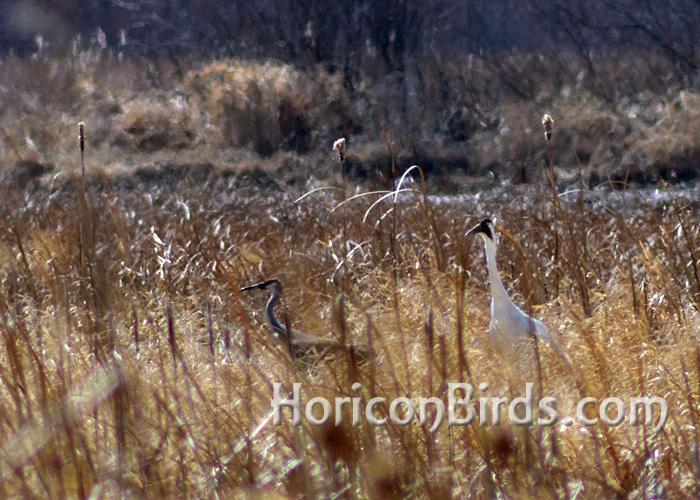 Grasshopper and his companion watch birders from tall reeds at Horicon Marsh, 6 April 2014. Photo by Pam Rotella


[Read more...]



News from the Week of 2nd to 8th of March 2014
I'm behind on posting news links again, due to a pure lack of time, even pre-tax season. News links don't get the high ratings of some of my health-related articles, yet they're the most time-consuming part of my web site because they're normally updated every day. And so I'm putting off the regular updates until I can get to them, probably in April, at the latest after tax day. Apologies to my regular home page readers. - PR

Senator optimistic military sex assault bill will pass (3 March 2014)
A senator who's led efforts in Congress to address military sexual crimes says she thinks she has the votes to pass legislation that would remove commanders from sexual assault investigations.

Sen. Kirsten Gillibrand thinks the vote will come this week and she believes the measure will get the 60 votes needed to overcome a filibuster.

The Pentagon estimates that 26,000 members of the military may have been sexually assaulted last year, though thousands were afraid to come forward.

Gillibrand says victims are afraid of retaliation or are concerned that nothing will be done after reporting incidents of sexual assault. [Read more...]



Nearly 1 in 5 had mental illness before enlisting in Army, study says (3 March 2014)
Nearly 1 in 5 U.S. soldiers had a common mental illness, such as depression, panic disorder or ADHD, before enlisting in the Army, according to a new study that raises questions about the military's assessment and screening of recruits.

More than 8% of soldiers had thought about killing themselves and 1.1% had a past suicide attempt, researchers found from confidential surveys and interviews with 5,428 soldiers at Army installations across the country.

The findings, published online Monday in two papers in JAMA Psychiatry, point to a weakness in the recruiting process, experts said. Applicants are asked about their psychiatric histories, and those with certain disorders or past suicide attempts are generally barred from service.

"The question becomes, 'How did these guys get in the Army?'" said Ronald Kessler, a Harvard University sociologist who led one of the studies. [Read more...]



Rep. Paul Ryan calls for cuts in anti-poverty programs (3 March 2014)
WASHINGTON -- Rep. Paul D. Ryan (R-Wis.), the former Republican vice presidential nominee, launched an attack Monday on the nation's poverty programs, provoking an election-year confrontation with the White House amid a growing focus on income inequality.

Drawing on his political roots as a student of conservative anti-poverty thinkers, the House Budget Committee chairman said many aspects of the expansion of the federal safety net since President Johnson's "War on Poverty" 50 years ago were "making it worse."

Welfare, child care, college Pell grants and other assistance programs are all under the budget guru's ax in a lengthy critique released in advance of President Obama's own budget rollout.

The plan returns Ryan to the national stage, where he hopes to position himself as the party's big thinker in advance of a possible 2016 presidential run. [Read more...]



Canada failing homeless youth, report charges (3 March 2014)
Canada falls short of meeting the needs of homeless youth by treating them as adults and expecting shelter care to solve the problem, according to a new report.

Many youth find themselves "languishing in a shelter for four or five years when they should be in school learning to be an adult with the supports they need . . . instead of rushing them to be adults, living in poverty and becoming chronically homeless adults," says report author Stephen Gaetz, a professor in York University's education faculty and director of the Homeless Hub (Canadian Homelessness Research Network).

"By continuing to emphasize emergency supports, as important as they are, rather than prevention or rapid rehousing, our strategy is simply to manage the problem," he said.

Gaetz is author of Coming of Age: Reimagining the Response to Youth Homelessness in Canada which was released Monday.

The report looks at remedies used in Canada and countries such as the United Kingdom and Australia which address youth homelessness differently. [Read more...]



Who Is Provoking the Unrest in Ukraine? A Debate on Role of Russia, United States in Regional Crisis (3 March 2014) [DemocracyNow.org]
Let's start with Professor Snyder. Can you explain what's happened until this point?

TIMOTHY SNYDER: Well, revolution and then counterrevolution. Ukraine was governed by probably the most financially corrupt regime in the history of the world, which by the end of its rule was not only physically oppressing, but finally killing its citizens as they attempted to exert pressure by way of exercising their rights to speech and assembly. This president left after an agreement, according to which presidential elections were going to be called, leading to a change of power where power shifted in Ukraine from the streets to the Parliament, where it resides now. The constitution in Ukraine has been changed such that Ukraine has now become, instead of a super-presidential authoritarian regime, a parliamentary democracy, and elections have been called for this coming May.

What happened immediately after that was an entirely unprovoked Russian military intervention on part of Ukrainian territory. The goal of this seems to be twofold--first of all, defensive, from Putin's point of view, to prevent this sort of thing from happening again in Russia. If you can create the image of chaos in Ukraine--and, of course, invasions have a way of creating such images--then you came make Russians believe that what's happened in Ukraine is entirely unattractive. The second goal, the long-term goal and the more offensive goal, is to propound an alternative idea of what European civilization means. Putin and his advisers and the Russian press have made very clear that they understand Ukrainian events not just as an expression of Ukrainian interests or ideas or aspirations, but as part of a decadent European civilization. And by decadence, they mean rejection of Christianity, advocacy of the rights of ethnic and sexual minorities. They're making it very clear that this is what they oppose, and they seem to be trying to draw a line in Ukraine. Of course, these issues are not central to Ukrainians themselves. What Ukrainians were campaigning for was something like the rule of law. And what they're concerned about now is also very simple: namely, the territorial integrity of their own state as it's being invaded by an outside force. [Read more...]



Feds slash sulfur limit in gasoline (3 March 2014)
HOUSTON -- The Obama administration imposed new limits on the amount of sulfur in gasoline on Monday, overruling the objections of refiners and oil companies who said the new ceiling would be too low and drop too fast.

Under the Environmental Protection Agency's so-called Tier 3 rule, refiners will have until 2017 to comply with the strict new 10-parts-per-million cap. The new limit is one-third the current sulfur threshold and 97 percent less than an earlier limit phased out in 2004.

The EPA rule, which appeared little changed from a draft proposal released last year, also establishes new mandates for automotive tailpipe emissions that track California limits coming online in 2017, a move that makes it easier for U.S. automakers to sell the same car in all 50 states. Those tailpipe standards would be phased in between model years 2017 and 2025.

"These standards are a win for public health, a win for our environment, and a win for our pocketbooks," EPA Administrator Gina McCarthy said. "By working with the auto industry, health groups, and other stakeholders, we're continuing to build on the Obama administration's broader clean fuels and vehicles efforts that cut carbon pollution, clean the air we breathe and save families money at the pump." [Read more...]



Optimal cholesterol ratios not only good for the heart, but also lower Alzheimer's disease risk (3 March 2014)
(NaturalNews) Volumes of current research now clearly demonstrate that Alzheimer's disease, though influenced to a small degree by genetic predisposition, is largely caused by a confluence of lifestyle indiscretions over the course of one's early and mid-life years. Prior studies have shown that a diet consisting of hydrogenated fats, processed carbohydrates and sugary treats rapidly accelerate the onset and progression of the disease, especially in those with familial genetic traits. Lack of physical activity, smoking, exposure to environmental and household pollutants as well as nutritional deficiencies all play a role in promoting an early Alzheimer's diagnosis.

Researchers from the University of California Davis have found another significant factor linking cholesterol ratios and Alzheimer's disease. Publishing in the Journal of the American Medical Association Neurology, scientists explain how both high levels of HDL cholesterol and low levels of LDL cholesterol are associated with lower accumulations of the amyloid plaque deposition in the brain that is a hallmark of Alzheimer's disease. The team found that similar cholesterol ratios that lead to coronary artery disease also promote the development of Alzheimer's amyloid plaques found in virtually all diagnosed cases of the memory-robbing illness.

Imbalanced HDL/LDL cholesterol levels significantly increase amyloid brain plaque deposits
Following up on long-term evidence showing a correlation between raised levels of cholesterol and Alzheimer's disease incidence, researchers developed a cohort of 74 men and women, aged 70 years or more that included three people with mild dementia, 38 with mild cognitive impairment, and 33 who were cognitively normal. All the participants had fasting blood tests and underwent brain PET scans where amyloid plaques were highlighted using a radioactive tracer that binds to them.

After analyzing participant blood tests and scans, researchers found a direct relationship between reduced levels of HDL cholesterol, increased levels of LDL cholesterol and development of amyloid brain plaque formation. Lead study author, Dr. Bruce Reed noted "Unhealthy patterns of cholesterol could be directly causing the higher levels of amyloid known to contribute to Alzheimer's, in the same way that such patterns promote heart disease." The scientists found that people can improve their chances of keeping their brains healthy later in life by not only controlling their blood pressure, but also by controlling their cholesterol ratios. [Read more...]



Roundup herbicide linked to celiac disease and gluten intolerance, new study suggests (3 March 2014)
(NaturalNews) A new study has found that the world's best-selling herbicide is linked to the global rise of celiac disease, gluten intolerance and irritable bowel syndrome.

According to the U.S. peer-reviewed study, the details of which were published by Dr. Anthony Samsel and Dr. Stephanie Seneff, the rise in disease has coincided with the increased use of glyphosate (Roundup) herbicide.

The paper has been published in the Journal of Interdisciplinary Toxicology.

The researchers say that, based on their findings, one in 20 people in North America and Western Europe how suffer from celiac disease, which is essentially gluten intolerance. [Read more...]



Endocrine-disrupting chemicals in rivers affect fish heart development (3 March 2014)
(NaturalNews) Mass-produced man-made chemicals that mimic estrogen should be a major concern for humanity, as they can go undetected in water and affect the reproduction and gender identity of various life forms. Lurking in the water, these chemicals can be taken in invisibly by all sorts of life and disrupt the endocrine system. Environmental studies in Virginia and Pennsylvania waterways show that these synthetic estrogens do more than just affect the endocrine system. These estrogen chemicals can also affect fish heart development.

"Any relevance to fish or humans is potential, not actual, because the untested hypothesis is exactly that: untested," said lead author Dan Gorelick.

16 of 19 water sources activated the estrogen receptors of zebrafish
The study is the first of its kind to show how these chemicals in the water attach to proteins that control how heart valves grow in fish.

U.S. Geological Survey research biologist Luke Iwanowicz says, "This tells us that endocrine-disrupting chemicals could lead to improper heart development. We were quite surprised since this is something that others hadn't observed before." [Read more...]



Virus from Siberian permafrost revived (3 March 2014)
French scientists have revived a giant virus that had been locked in the Siberian permafrost for more than 30,000 years, a breakthrough that may serve as a warning that long-dormant, possibly harmful pathogens in frozen soil could be revived by Arctic drilling and global warming.

The scientists thawed the virus, Pithovirus sibericum, and watched it replicate in a culture in a petri dish, where it infected an amoeba, a simple single-cell organism, according to a study published Monday in the U.S. journal Proceedings of the National Academy of Sciences.

The study's lead author told The Los Angeles Times that the discovery proves "that we could eventually resurrect active infectious viruses from different periods."

"We know that those nondangerous viruses are alive there, which probably is telling us that the dangerous kind that may infect humans and animals -- that we think were eradicated from the surface of earth -- are actually still present and eventually viable, in the ground," said microbiologist Jean-Michel Claverie of Aix-Marseille University in France. [Read more...]



E-mails show Wisconsin Gov. Walker as hands-on tactician fixated on public image (3 March 2014)
Scott Walker was embroiled in a heated campaign for governor of Wisconsin when he and his staff leapt into crisis mode.

A 13-ton concrete slab had come loose and fallen from a county-owned parking garage in Milwaukee, crushing and killing a 15-year-old boy, and within minutes, aides feared the worst for their boss, then Milwaukee County's top elected official.

"He'll be eaten alive," wrote his chief of staff, worried that Walker might be at a political fundraiser. His campaign manager weighed in, too, saying, "He needs to lead. . . . His response will be the focal point."

As his aides fretted, Walker was already in place, his cellphone battery drained, touring the scene with the county sheriff and briefing reporters. [Read more...]



XL Dissent: 398 Youth Arrested at Anti-Keystone XL Pipeline Protest at White House (3 March 2014) [DemocracyNow.org]
Deirdre, welcome to Democracy Now! Why did you get arrested yesterday?

DEIRDRE SHELLY: I got arrested because I live in Washington, D.C., I had the financial means to pay for the citation, and I felt a responsibility to be there with my peers in support of communities who live along the pipeline who maybe couldn't come to D.C., couldn't afford to get here, had to work. They're the ones who are going to be impacted the most. And I really felt responsible, and, like, I had to be there.

AMY GOODMAN: And to those who say this is a matter of jobs, building the pipeline, making its way, you know, across the country, your response?

DEIRDRE SHELLY: I mean, even Obama has admitted that the jobs that are purported are temporary and are very few. And there's no reason that those jobs have to be in dirty and expensive oil. This isn't an issue. You know, America is ready for a clean, green economy, and we need to start somewhere. And the place to start is saying no to this dirty pipeline. [Read more...]



Hundreds arrested at anti-Keystone protest in front of White House (3 March 2014)
Nearly 400 anti-Keystone protestors were arrested on Sunday after zip-tying themselves to a fence in front of the White House. Activist group 350.org characterized the action as the "largest youth civil disobedience at the White House in a generation."

Those arrested were part of a larger student-led protest coordinated by XL Dissent. Organizers estimated that 1,200 people total participated in the march and rally that called on President Obama and Secretary of State John Kerry to reject plans to build the Keystone XL pipeline.

Here are some photos and tweets from the scene... [Read more...]



No celebrity in tow, Va. Cherokee tribe is told to wait (3 March 2014)
Maybe they needed a celebrity - say, someone like Wayne Newton - to make their pitch.

But they didn't have one, and a delegation from Virginia's Appalachian Cherokee Nation was sent away empty-handed Monday in their quest for state recognition of their tribe.

Descendants of refugees from the famous "Trail of Tears" relocation in the 19th century, the Appalachian Cherokees have been seeking state recognition for three years.

The state's imprimatur would help the tribe get grants to build a community health clinic and a home for homeless children in southwest Virginia, Gregory (Soaring Osprey) French of Virginia Beach, the group's spokesman, told the House Rules Committee. [Read more...]



Venezuela opposition musters thousands for march despite Carnival holiday (3 March 2014)
(Reuters) - While many Venezuelans went to the beach to enjoy the Carnival holiday, thousands of anti-government demonstrators marched in the capital on Sunday, trying to keep up the momentum from weeks of protests demanding President Nicolas Maduro resign.

There are no signs that Maduro, who says the protests are part of a U.S.-backed coup plot, could be ousted in a Ukraine-style overthrow despite widespread discontent with soaring inflation and chronic product shortages.

Government leaders have urged Venezuelans to skip the protests and make their traditional trips to the beach during the Carnival holiday. State television was filled with images of packed beaches and smiling holidaymakers.

Opposition marchers that ranged from students to middle-aged professionals and senior citizens filled a square in the east of Caracas to protest problems including 56 percent annual inflation and one of the world's highest murder rates. [Read more...]



Round up the usual suspicious studies (but don't link to them) (3 March 2014)
Earlier today, we posted a brief item in Grist List about a new study reporting that the herbicide glyphosate has come to permeate air and rainfall in the Mississippi Delta.

That study is alarming in itself, assuming you don't relish having a weed-killer atmosphere. Glyphosate, a.k.a. Roundup, has become a massively used chemical in Big Ag farming, in good part because it's the cornerstone of Monsanto's GMO business. The company's "Roundup ready" crops are designed to take a glyphosate dousing and keep on growing. That works fine for a while -- until glyphosate-resistant weeds start sprouting, at least; but it can also lock farmers into a cycle of dependence, which is why the whole program has been dubbed "agricultural heroin" by some.

Unfortunately, in seeking to explain why we might not welcome our new glyphosate overlords, we went looking for information about glyphosate's toxicity and health risks, and we fell for a bit of junk science that we should have steered clear of. We linked to a paper -- "Glyphosate's Suppression of Cytochrome P450 Enzymes and Amino Acid Biosynthesis by the Gut Microbiome: Pathways to Modern Diseases" -- that has been widely debunked, for instance here. (As that post points out, any paper that uses a phrase like "exogenous semiotic entropy" ought to set off alarm bells.) We should have known better -- particularly since we've recently run some in-depth coverage of glyphosate as part of our Panic-Free GMO series. [Read more...]



When insurers don't pay for surgery (2 March 2014)
Peter Altschuler's back surgery had been a long time coming. The 66-year-old marketing professional and actor from Santa Monica slipped a disc about 10 years ago, and he's been coping with it ever since.

A series of injections kept him pain-free for years, he said, but by 2012 they stopped doing their job. "I was in constant discomfort," he says. His doctors said it was time for surgery.

Although old enough to qualify for Medicare, Altschuler held on to an insurance policy he'd had through a professional association before turning 65.

As most health plans do, his insurer required him to obtain prior approval for his procedure. So he worked with his doctors to submit the required paperwork. It included the medical justification for his surgery, and he eventually got the green light.

But six weeks after his procedure, he got another notice, this time saying his plan wouldn't cover the cost of the surgery after all. Now, instead of a $2,500 bill, he is being charged $100,000. [Read more...]



Rate of babies delivered early at U.S. hospitals drops sharply (2 March 2014)
U.S. hospitals are making major strides at clamping down on early deliveries of babies and instead letting Mother Nature take its course in response to growing pressure from employers, government officials and patient-safety advocates.

The Leapfrog Group, an employer-backed organization that tracks hospital safety and quality, published data Monday showing a sharp decrease in early-elective deliveries since 2010 nationwide and in California.

The rate of deliveries before 39 weeks without a medical reason fell to 4.6% last year compared with 17% in 2010 among nearly 1,000 U.S. hospitals that reported results. California hospitals showed similar progress, going from 14.7% in 2010 to 3% last year.

"This is a remarkable reduction," said Edward McCabe, chief medical officer at the March of Dimes, which has pushed hospitals to address the issue. "It involves changing the culture of the hospital and that is always very hard to do." [Read more...]



East Texas man dies from flesh-eating bacteria (2 March 2014)
Authorities have confirmed that an East Texas man has died of necrotizing fasciitis, commonly referred to as "flesh-eating bacteria."

According to the Harris County Institute of Forensic Sciences, Travis Moore died Feb. 21 at an area hospital intensive care unit.

KHOU-TV reported that Moore, 74, had gone fishing the previous Sunday, Feb. 16, on Lake Conroe with his brothers. During that trip, he got a small cut on the top of his right hand but didn't have major symptoms until two days later, when his family thought he was having a heart attack, KHOU reported.

Moore, who lived in Chester, about 100 miles northeast of Houston, went to a Huntsville hospital and was then transferred to a Houston facility, family members told KHOU. [Read more...]

PAM COMMENTARY: Again, has anyone tried a Clark zapper on that, or anything else from alternative medicine?



Naval report cites missteps in fatal SEAL accident (2 March 2014)
Three Humvees loaded with Navy SEALs from Virginia Beach motored along a remote gravel road on a spring night in Kentucky almost a year ago. They were driving under stealthy "blacked out" conditions: Headlights off, night vision goggles on.

The first two vehicles in the SEAL Team 2 training convoy made a hard left turn, kicking up a cloud of dust that virtually blinded the third driver. He turned wide. The two right tires went off the gravel and onto the grass. With his foot still pressing the gas, he struggled to steer back onto the road.

The driver had never trained for these conditions. And although another vehicle had rolled over in this same spot a few years earlier, the SEAL behind the wheel didn't know that the soft, grass shoulder was about to slope hard away from the road.

He couldn't see the drop, but everyone in the Humvee soon felt it. [Read more...]



Gigabytes gone wild (2 March 2014)
First, when we talk about decisions based upon personal data, we need to realize that privacy rules are necessary. Some people might argue that privacy is dead in an age of information, but nothing could be further from the truth. Privacy isn't just about keeping things hidden, it's about the rules we use to govern information. Look at the "privacy policies" of even big data companies -- these tell you not just what information gets collected about you, but how it is used and when it can be destroyed.

Second, we need to realize that even shared personal information can be protected. When you go to see doctors or lawyers, you don't expect that the information you give them is theirs to use any way they want. The information is confidential: We confide in them so they can help us, and it's the promise of confidentiality that lets us trust them enough to tell them everything they need to know, even if it's embarrassing or sensitive. This essential trust is backed up by laws as well as professional rules of ethics. We don't think of this information as "public" or "nonprivate," and we can think about much of the data gathered about us the same way, whether it's the websites we visit, the books we read or the places we go that our digital devices track automatically. Amazon, Apple or our ISP or mobile phone carrier might need to know this information to help us go about our days, but that doesn't mean this data is "public" or that it should be beyond our control.

Third, big data requires transparency. If important decisions are being made about us based on an algorithm and data, we have a right to know how the algorithm works and what data is being used. It's outrageous that while big data has allegedly eliminated privacy, many of the ways it's used are themselves shrouded in secrecy. This has things entirely the wrong way around. If we're to build a society through decisions based upon data, we should know how they work, especially when those decisions will affect our daily lives, privacy and social opportunities.

Finally, we should recognize that big data can compromise identity, our right to decide who we are. If we're constantly sorted and nudged by big-data-based decisions in areas from our choice of books to our voting habits, we risk letting the powerful entities in our lives determine who we are before we even know ourselves. We need to think imaginatively about the kinds of data inferences and data decisions we will allow. We must regulate or prohibit ones we find corrosive, threatening or offensive, just as we've long protected decisions surrounding voting and contraception and prohibited invidious decisions made upon criteria such as race, sex or gender. [Read more...]



House GOP budget focuses on attacking anti-poverty programs (2 March 2014)
As a direct counter to President Obama's recent emphasis on the gap between rich and poor, the upcoming House Republican budget will focus on welfare reform and recommend a sweeping overhaul of social programs, including Head Start and Medicaid.

The push, led by Rep. Paul Ryan, returns the GOP's attention to a policy front that animated the party in the 1990s and signals Republicans' desire to expand their pitch to voters ahead of this year's midterm elections. This new effort comes after the party spent months fixated on combating the federal health-care law and engaged in intraparty squabbles over fiscal strategy.

On Monday, Ryan (R-Wis.), the House Budget Committee chairman, published an often stinging 204-page critique of the federal government's anti-poverty policies, questioning the efficacy of dozens of initiatives and underscoring where Republicans say consolidation or spending reductions are needed.

"There are nearly 100 programs at the federal level that are meant to help, but they have actually created a poverty trap," Ryan said in an interview. "There is no coordination with these programs, and new ones are frequently being added without much consideration to how they affect other programs. We've got to fix the situation, and this report is a first step toward significant reform." [Read more...]



Carnival around the world [PHOTO GALLERY] (2 March 2014)
Here's how other countries celebrate the pre-Lent party season... [Read more...]



News from the Week of 23rd of February to 1st of March 2014

Significant crude by rail accidents in North America: 2013-2014 (1 March 2014)
According to Statistics Canada, in 2011, about 68,000 carloads of fuel oils and crude petroleum were moving along Canadian rail lines. In 2012, that rose to nearly 113,000. Between January and September of 2013, some 118,000 carloads had already been moved. The Association of American Railroads estimates 400,000 crude carloads will move in the U.S. in 2013, up from 234,000 in 2012 and just 9,500 in 2008.

Rail industry associations say their products get to their destination safely more than 99 per cent of the time. But the growing volume of oil shipments also heightens the risk of a spill.

Postmedia has mapped significant crude by rail accidents in North America in 2013 and 2014. Use the map and timeline below to find out about each accident.

A recent version of Chrome, Safari or Firefox is needed to view the map. [Read more...]



Obamacare causing Target to drop coverage for part-time employees (1 March 2014)
The latest Obamacare employment casualties are part-time workers at big-box retailer Target. According to a recent report in The Hill, the company has decided that, in order to cut costs, it will be dropping health coverage for its part-time employees - despite President Obama's unconstitutional one-year delay of the employer mandate:

In a blog post on the company's website, Jodee Kozlak, the executive vice president of human resources, framed it as a positive development for part-time employees of the company.

"The Health Insurance Marketplaces provides new options for healthcare coverage that we believe our part-time members may prefer," she wrote. "In fact, by offering them insurance, we could actually disqualify many of them from being eligible for newly available subsidies that could reduce their overall health insurance expense."

Uh, well - perhaps not. But all of this was foreseeable as well. As to Obamacare creating part-time jobs... [Read more...]



Prickly pear: discover the healing power of an ancient Aztec superfood (1 March 2014)
(NaturalNews) If you live in Latin America, or a semi-arid region of the United States, a wild superfood may be ripe for the picking in your own backyard. Known as prickly pear cactus (Opuntia spp), the leaves and fruit of this desert plant can be harvested and consumed to treat a variety of conditions -- including diabetes, obesity, cardiovascular disease and inflammation.

Native to the mountainous areas of Mexico, prickly pear cactus has been used since ancient times as a potent medicine, as well as a daily food source. Many of the nutritional advantages of the plant are attributed to its growing habitat - namely, volcanic soil and high altitude. The Aztecs so valued prickly pear that it was considered food fit for warriors and royalty. Jump to the present day and you'll find health enthusiasts have also embraced the food for boosting stamina, improving health and slimming down.

Health perks
A common sight in Hispanic communities and Latin America, cactus as a food may seem exotic to those unfamiliar with its use. And yet, science is beginning to recognize prickly pear as a beneficial food and therapeutic medicinal for many of the health disorders plaguing us today. One of the more intriguing uses for the cactus paddle (known as nopales) is in the treatment of diabetes. As a low-glycemic, high-fiber food, nopales lowers blood sugar levels, helping to keep obesity and diabetes at bay. Moreover, research published in Chemistry Central Journal found that consuming either tortillas or bars made with nopales increased vitamin C plasma levels, and reduced both cholesterol as well as triglycerides - which is good news for those concerned about cardiovascular disease.

As an added benefit, the plant sterols found in prickly pear act as antioxidants in the system, reducing inflammation and deterring the formation of plaque on blood vessel walls. What's more, the flavonoids present in the cactus minimize free radical load, which lessens the strain on the liver and boosts overall immunity. Since the fruit and leaves of the plant are loaded with non-carbohydrate polysaccharides in the form of pectin, hemicellulose and mucilage, prickly pear soothes and coats the digestive tract, relieving constipation as well as ulcers. [Read more...]



Snakes protect themselves from their own venom by producing natural chelating agent (1 March 2014)
Snakes protect themselves from their own venom by producing natural chelating agent

An abstract, presented by researchers Francis B., Seebart C., and Kaiser II, explains how snakes generate a natural chelating agent that protects them from their own venom.

In the study, selected snake venom was studied at the molecular level for enzyme activities. The researchers found large secretions of citrate, which is produced by snakes alongside their venom. The citrate acts as a natural chelating agent, which inactivates divalent metal cations that are required for destructive biological processes of enzymes in the venom.

When the snake's citrate was applied, calcium ions were chelated, and the enzymes were found to be completely inhibited and void of venomous activity. Natural citrate secretion reduced the activity of specific enzymes, protecting the snake from its own venom. The snake practically possesses its own antivenom. This research could help medical professionals develop alternative ways to treat snakebite venom. [Read more...]



Doug Ford: Rob Ford scandal 'put Toronto on the map' (1 March 2014)
Councillor Doug Ford is not at all worried about the impact of Mayor Rob Ford's crack cocaine scandal on Toronto's global reputation.

"Matter of fact, good or bad, it has put Toronto on the map," Doug Ford, his brother's campaign manager, told SiriusXM radio host Arlene Bynon on Thursday in an entirely serious tone of voice.

Ford said "everything is booming in the city." His evidence: "Like I've said a million times, 189 cranes in the air. The records for tourism. They say, 'well, it's embarrassing, it's hurting the city' -- well, a lot of cities wish they were in the same shape as Toronto is."

Only one of Ford's three supporting assertions is definitively accurate. One is false, and one is more false than true. [Read more...]

PAM COMMENTARY: An increase in tourism: "Let's drop by the local crack house so we can hang out with the Mayor!"

Actually, an increase in tourism probably has more to do with the value of the Canadian dollar. The lower it is, the better the prices look from overseas. And he's not helping his brother's substance abuse problems by making excuses for them.



Senators to investigate NSA role in GCHQ 'Optic Nerve' webcam spying (28 February 2014)
Three US senators are planning to investigate any role the National Security Agency played in its British partner's mass collection of Yahoo webcam images.

Reacting to the Guardian's revelation on Thursday that UK surveillance agency GCHQ swept up millions of Yahoo users' webcam chats, senators Ron Wyden, Mark Udall and Martin Heinrich said in a joint statement that "any involvement of US agencies in the alleged activities reported today will need to be closely scrutinized".

The senators described the interception as a "breathtaking lack of respect for privacy and civil liberties".

On Friday, the Internet Association -- a trade body representing internet giants including Google, Amazon, eBay, Netflix, AOL and Twitter -- joined the chorus of condemnation, issuing a statement expressing alarm at the latest GCHQ revelations, and calling for reform. [Read more...]



Idaho gov. signs 'ag gag' bill into law (28 February 2014)
Idaho on Friday became the first state in two years to pass a bill aimed at stopping filming at farms and dairy producers. The bill, which animal rights activists often refer to as an "ag gag" bill, was created in response to undercover animal rights activists exposing animal abuse at one of Idaho's largest dairy operations 2012.

The bill was signed into law by Idaho Gov. C.L. Otter on Friday.

The measure passed Idaho's Senate earlier in February to the applause of agricultural representatives who said it would help ensure farmers' right to privacy. But animal rights groups say the measure will have a chilling effect on investigations that attempt to expose wrongdoing on Idaho's farms.

"Gov. Otter has decided to keep corrupt factory farming practices from the public. He's created a safe haven for animal abuse," said Matt Rice, the director of investigations at Mercy for Animals, the group that made the 2012 video that sparked Idaho's ag-gag debate. "These are facilities that supply food to the entire country. No other industry has the kind of immunity." [Read more...]



Celery's an aphrodisiac -- too bad no one told Steve Buscemi (28 February 2014)
Celery, as Carrie Brownstein's character points out, is kind of a hard sell. "It's full of soluble AND insoluble fiber! You don't understand -- that's very hard on the digestive system," she tells Buscemi. On the plus side, it's also rich in vitamins K and A, which can help keep skin, eyes, and bones healthy.

Too bad Buscemi didn't know that celery's an aphrodisiac -- or at least the ancient Romans thought so. "It contains the pheromone androsterone, released by men's sweat glands to attract females," attests the U.K. Express. Adds food writer Amy Reiley:

"Celery is said to stimulate the pituitary gland, which is key in releasing sexual hormones ... As far back as the Middle Ages, the power of celery was well understood, according to a quote unearthed in the Eighteenth Century by Grimod de la Reyniere, 'It is enough to stress that [celery] is not in any way a salad for bachelors.' ... [And] raw celery root has been used for centuries as a cure for impotence." [Read more...]



Could polio or other vaccinations be behind the new "polio-like" Illness outbreak in California? (28 February 2014)
(NaturalNews) According to reports, there are now about 25 or more cases, and counting, of a new "polio-like" outbreak in California children. Disease control officials have yet to determine the cause of the outbreak and they are looking for a new virus. Perhaps one direction they should take a look at is polio and other childhood vaccinations.

Initial reports have indicated that the children being affected by the new disease have all been vaccinated against polio. The scenario of children vaccinated against polio and other illnesses coming down with a "polio-like" illness is all too familiar. Look for example at what happened in India when widespread polio vaccinations were used to reportedly eradicate polio from India.

India's polio vaccination experience
After years of massive administration of polio vaccine, India was declared polio-free and the last reported incidence of polio in India was in January 2011. Although the reported milestone has been widely publicized, what has not been so widely reported is that there were an extra 47,500 new cases in 2011 of the rare illness known as Non-Polio Acute Flaccid Paralysis (NPAFP).

The incidence of NPAFP in India in 2011 was 12 times higher than expected and was found to be directly proportional to doses of oral polio received. Though it may be called "Non-Polio" the symptoms of NPAFP are clinically indistinguishable from polio paralysis and the illness is twice as deadly. [Read more...]



Organic eggs are so expensive because the chickens eat fancy imported food (28 February 2014)
There are lots of reasons to pony up a few extra dollars for organic eggs -- they have those rich, deep yellow yolks, for instance, and you get the satisfaction of knowing the chickens who laid them lived better lives than the chickens who laid the sad non-organic eggs. But man, they are spendy.

One reason, Dan Charles reports at NPR, that organic eggs are expensive is that the chickens eat fancy imported food. American farmers aren't growing enough organic feed to feed the chickens that produce organic eggs:

"Most chickens eat feed made from ground-up corn and soybeans, but America's farmers are not growing enough organic corn and soybeans -- especially soybeans -- to feed the country's organic animals. ...

"It's led to the following situation, which on the face of it seems bizarre. The U.S., a soybean superpower, ships conventional soybeans all over the world to feed animals in places like China. Meanwhile, in China, farmers are growing organic soybeans and sending them here." [Read more...]



Juggling study leads to new revelations about human movement (28 February 2014)
A traditional circus act may shed new light on human movement, with implications for the treatment of neurological disorders or other scientific breakthroughs.

Researchers at the Johns Hopkins University are using juggling to study how touch, or haptic, feedback influences movement, and they've found that such feedback can help humans make fewer movement errors. The research could be beneficial to those studying how to create better prosthetic limbs or more nimble robots, they said.

Noah Cowan, a professor of mechanical engineering overseeing the research, and his team of graduate students designed and built a virtual juggling system with an acrylic paddle that study participants jiggled to bounce a ball on a screen, trying to keep the ball between two lines.

Some participants used only their vision for their exercise, but others got a tiny pulse when the virtual ball "struck" the paddle. Those who got the touch feedback, researchers found, made about half as many errors in the exercise as the group relying solely on vision. [Read more...]



Get an up-close, face-to-face view of a rescued pelican learning to fly (28 February 2014)
Bigbird the Pelican was a foundling. He swam in off Tanzania's Lake Tanganyika one day, alone and unable to fly, and he was adopted by a safari company, Greystoke Mahale, that makes its camp on the lake's banks.

And he grew up, and he learned how to fly, and his rescuers strapped a GoPro camera to his beak while he did it so you could get a bird's-nose view of the whole thing. This video of Bigbird winging over the lake may essentially be a commercial for GoPro, but it's also pretty awesome. Look how big Bigbird's wings are!

[Read more...]



Wind turbines could weaken hurricanes, study shows (28 February 2014)
Can offshore wind turbines take down a hurricane?

Yes, if there are enough of them, according to a new study.

Spinning turbines suck winds from hurricanes as they make electricity, said Mark Jacobson, a Stanford University professor of civil and environmental engineering and lead author of "Taming hurricanes with arrays of offshore wind turbines," published this week in the journal Nature Climate Change.

"They subtract from wind energy," Jacobson said in an interview. "They actually weaken the entire hurricane."

His computer modeling showed turbines would be capable of reducing winds by 56 to 92 miles per hour, as well as decreasing storm surge. [Read more...]



Las Vegas Sands says Pennsylvania casino hacked, customer data stolen (28 February 2014)
Las Vegas Sands Corp., the world's largest casino company, said customer data at its Pennsylvania property was stolen in a cyber-attack on its computer systems this month.

The information included Social Security and drivers license numbers, said a person with knowledge of the situation who asked not to be named because they aren't authorized to speak publicly.

"We have now determined that some legally protected guest data at Sands Bethlehem has been compromised," the Las Vegas- based company said today in a statement.

As of today, the number of customers affected is less than 1 percent of total visitors to the casino since it opened, the company said. A mailing database was also stolen, the company said. [Read more...]



Exposé of abused grandmother puts harsh spotlight on China's 'black jails' (28 February 2014)
Zhang Fengmei, a kindly looking gray-haired grandmother, couldn't sleep. Four nights she had spent alone, on the floor under a quilt, since the police had thrown her into this secret jail tucked into a quiet courtyard. No one had told her how long she would be kept prisoner.

When two men came into her cell soon after midnight and silently dismantled the CCTV cameras mounted high on the walls, however, she knew something was up.

The next morning, on Feb. 14, Ms. Zhang was told to leave. The city officials who had been guarding her gave her no explanations, nor any discharge papers. They had processed no documents on her arrival earlier in the week either. As the provincial government admitted after a Chinese newspaper reported on grandma Zhang's ordeal, her detention was wholly illegal.

But not, perhaps, without its redeeming features.

Chinese newspaper readers and bloggers are following her case, lawyers are planning lawsuits, and government officials are finding the story hard to ignore. All this unusual fuss suggests that Beijing may at last be cracking down on the "black jails" where local officials have often shut troublemakers away with no regard for the law. [Read more...]



Mt. Gox collapse spurs calls to regulate Bitcoin (28 February 2014)
A leading Bitcoin exchange completed its weeks-long collapse Friday with a public apology and a bankruptcy filing, fueling calls for regulators to rein in the innovative virtual currency worth billions of dollars.

The spectacular rise and fall of the marketplace, called Mt. Gox, has played out as something of a morality tale for those skeptical that a currency created on computers and untethered from regulatory structures or the full faith and credit of an issuing nation can be made secure enough for routine transactions.

Yet as the debate raged over Bitcoin's fate, there was growing consensus that virtual currencies -- if not this particular one -- would soon become irreplaceable features of the world's financial system by satisfying a widespread demand for high-tech, low-cost ways to transfer money beyond the reach of most forms of government tracking.

Losses at Mt. Gox have been put at more than $400 million, and experts say it's not clear whether that money was stolen by criminals or somehow mishandled by the operators of the exchange. Company officials have blamed a glitch in the transaction software that, they say, allowed hackers to siphon away money undetected. [Read more...]



Mexican kingpin's fall clouds future of drug heartland (28 February 2014)
Among the tin-roof shacks that cling to the hillsides rise pink and orange mansions that Guzman built for his mother and grandmother. Perched on the mountain above is his own mansion, "El Cielo" (or "The Sky"), ringed by tall pine trees.

Guzman, known by his nickname "Chapo" (or "Shorty"), was arrested on Saturday when Mexican marines stormed a condominium in the beach resort of Mazatlan.

It was a major victory for the government in its long, brutal war on drug cartels, whose feuds have claimed more than 80,000 lives in the country since 2007.

The news shocked local residents, who think of Guzman as one of the most powerful people in Mexico, bathed in riches that for years allowed him to pay off police and politicians and even escape from prison in 2001. [Read more...]



Boy with swastika carved into forehead leaves school, struggling with aftermath of attack, his mom says (28 February 2014)
Dustyn Murrain, the 16-year-old boy who police say was tortured by four other teenagers in a shed behind a Southeast Portland home, won't return to David Douglas High School and instead plans to join the Job Corps, his mother said.

"At least, it will get him away,'' Kelli Murrain said in an interview Friday.

The bandages are gone and his injuries are healing, but the emotional trauma is deep, she said.

"When he does talk about what's happened to him, he shakes,'' she said. "He's not comfortable with it. He's afraid. We've secluded him.'' [Read more...]



'Truly Shocking': Govt Spies Hacked into Live Webcam Chats of Millions (27 February 2014)
The latest documents leaked to journalists by NSA whistleblower Edward Snowden and published Thursday in the Guardian newspaper reveal that the British GCHQ spy agency--with possible assistance from its U.S. counterpart--built and maintained a program that allowed it to tap the live webcam chats of millions of internet users with no connection to criminal or national security investigations.

With a program codenamed "Optic Nerve," the documents reveal how the agency hacked into the camera feeds of those using Yahoo! webchats, capturing both snapshots of conversations and metadata associated with the communication. As its name indicates, at least part of the program was aimed at improving the government's ability to use digital eye-recognition technology to detect and catalog online users that may or may be not be part of a criminal investigation.

"Truly shocking," were the words used by Alex Abdo, staff attorney with the ACLU's National Security Project, to describe the latest details about the dragnet surveillance programs of the GCHQ and the NSA, which seemed to have some knowledge of the program and may have had an active role in executing certain aspects of it.

"In a world in which there is no technological barrier to pervasive surveillance, the scope of the government's surveillance activities must be decided by the public, not secretive spy agencies interpreting secret legal authorities," said Abdo in a statement. "This report also raises troubling questions about the NSA's complicity in what is a massive and unprecedented violation of privacy. We need to know more about what the NSA knew, and what role it played." [Read more...]



Sexual assaults: Army removing 588 soldiers from 'positions of trust' (27 February 2014)
In the wake of a review ordered by the Defense secretary to help bring down rates of sexual assault, the Army is firing hundreds of soldiers from their jobs in "positions of trust." This move has advocacy organizations alternately hailing the removals as an important step in ongoing efforts to bring down sexual assault rates, and unleashing a new string of critiques against the Pentagon.

Pressure to get a handle on rising reports of sexual assault has been increasing as the Senate schedules a vote on a bill by Sen. Kirsten Gillibrand (D) of New York, which would take away from commanders the final say on whether prosecution of a sexual assault case proceeds. Most senior Pentagon officials strongly oppose such a move.

Hours into a congressional hearing Wednesday on the ties among sexual assault, post-traumatic stress disorder, and suicide, USA Today came out with the news about the firings: After reviewing the records of 20,000 troops, the Army was going to remove 588 sexual assault counselors, as well as recruiters and drill sergeants, because of convictions in their past -- including for child abuse, stalking, drug use, drunken driving, or even sexual assault.

Currently, 79 soldiers are waiting to be given their walking papers from the Army altogether, according to an Army spokesman. "However, others could face further actions from their commands," adds Col. David Patterson, chief of Army Public Affairs. [Read more...]



Study: Global Warming Will Cause 180,000 More Rapes by 2099 (27 February 2014)
Global warming isn't just going to melt the Arctic and flood our cities--it's also going to make Americans more likely to kill each other.

That's the conclusion of a controversial new study that uses historic crime and temperature data to show that hotter weather leads to more murders, more rapes, more robberies, more assaults, and more property crimes.

"Looking at the past, we see a strong relationship between temperature and crime," says study author Matthew Ranson, an economist with the policy consulting firm Abt Associates. "We think that is likely to continue in the future."

Just how much more crime can we expect? Using the Intergovernmental Panel on Climate Change's warming projections, Ranson calculated that from 2010 to 2099, climate change will "cause" an additional "22,000 murders, 180,000 cases of rape, 1.2 million aggravated assaults, 2.3 million simple assaults, 260,000 robberies, 1.3 million burglaries, 2.2 million cases of larceny, and 580,000 cases of vehicle theft" in the United States. [Read more...]



Poultry workers, industry take fight to Capitol Hill over proposal to speed processing lines (27 February 2014)
Poultry workers, chicken industry lobbyists and food-safety advocates have been converging on Capitol Hill in recent weeks with dueling efforts to either boost or kill a proposal to overhaul the way the $60 billion-a-year poultry industry operates processing plants.

The latest push came Thursday when civil rights and worker-safety groups arranged for poultry workers to meet with lawmakers and administration officials to warn against the proposed acceleration of processing-line speeds and to share their accounts of injuries being caused at current speeds.

Opponents of the proposed -changes are trying to play catch-up with the efforts of the poultry industry. The National Chicken Council has been spending an average of more than $500,000 annually lobbying Congress, according to lobbying records, five times the group's average spending in the years before the U.S. Agriculture Department began working in earnest on the proposed plan in 2011.

The USDA was expected to finalize the plan last summer, but some members of Congress, along with worker and food-safety groups, raised concerns over provisions that could increase processing line speeds by 25 percent and reduce the number of government inspectors by 40 percent. In exchange, the poultry industry would be required to take steps to reduce food-borne pathogens, such as salmonella. [Read more...]



Michelle Obama unveils food label proposals: 'This will be the new norm' (27 February 2014)
Michelle Obama has some bad news for weight-conscious shoppers and food manufacturers: we've all been cheating.

In a rare foray into a frontline political battlefield, the first lady on Thursday announced a series of proposed changes to US food labelling rules that seek to tackle the fact that the average serving sizes used to calculate calorie intake have lost track with the reality of modern American appetites.

"This will be the new norm for providing consumers with the information they need," said the First Lady.

"We first launched Let's Move four years ago, [and] all of us here today were driven by a simple belief: that parents deserve to have the information they need to make healthy choices for their kids," she added. [Read more...]



New threat to Brazil's breadbasket: a pesky caterpillar (27 February 2014)
(Reuters) - Brazilian farmers are battling a voracious caterpillar that likely arrived from Asia, challenging the agricultural superpower's widely touted mastery of tropical farming just as it is on the verge of becoming the world's top soybean producer.

The caterpillar, a variety known as helicoverpa armigera that thrives in dry heat, was spotted for the first time in the Americas on cotton farms in drought-prone western Bahia in early 2012, fuelling panic among farmers who had no idea what it was.

The caterpillar was soon in soybean fields thousands of kilometers away thanks to the long-distance flying power of its moths, consuming everything from tomatoes to sorghum.

While crop losses have thus far been limited, Brazil is now on red alert over the nation's third major pest outbreak in 30 years. Officials have stepped up port controls, farmers are rethinking planting patterns and the hardest hit are blaming the government's cumbersome bureaucracy for not allowing the import of pesticides that have helped control the bug in other nations.

Most importantly, the caterpillar appears to be eating away at Brazil's proud claim to have conquered the craft of growing reliable crops in a tropical region where pests and disease can spread more quickly than for other major growers. [Read more...]



Big Oil and Bad Air: Report Exposes Link Between Fracking and Toxic Air Emissions in Texas (27 February 2014) [DemocracyNow.org]
Can you talk about what you found in this major new report you did on fracking the Eagle Ford Shale?

LISA SONG: Sure. This report that we did was done in collaboration with the Center for Public Integrity and The Weather Channel. And we decided to focus on air quality and air pollution issues from natural gas development, instead of water, because the issues with water have been looked at before.

And what we found in the Eagle Ford is that--the Eagle Ford is a huge, 20,000-square-mile area in South Texas. And there is right now one of the biggest oil and gas booms in the nation. But it hasn't gotten the national attention that places like the Marcellus Shale in Pennsylvania have. And what you have there in South Texas is this boom. And looking through air permits and looking at the regulatory regime, we found that there all of these facilities, that the wells and compressor stations and all the infrastructure that comes with the boom, that are emitting industrial-sized air pollutants into the air. And you're talking about things like hydrogen sulfide, which can be deadly, volatile organic compounds like benzene that can cause cancer in the long term. And you have that alongside many, many hundreds of residential complaints about things that are related to the industry. So you have residents complaining to regulators about headaches and foul odors and trouble breathing and all kinds of respiratory problems.

And at the same time, you have a regulatory system that knows very little about the air quality in the area, because they have only five permanent air monitors in the entire Eagle Ford. And none of these monitors are in places with a lot of drilling. Also, you have regulatory agencies that are very business-friendly and very closely intertwined with the oil and gas industry. And that's something that David can talk about, because he looked into the politics. [Read more...]



Gov. Jerry Brown wants polluters' fees to help fund high-speed rail (27 February 2014)
SACRAMENTO -- Gov. Jerry Brown wants long-term funding for California's high-speed rail project to come from the state greenhouse gas reduction program, expanding his commitment to the $68-billion project despite an ongoing legal battle.

His plan would annually shift a third of all "cap-and-trade" revenue, generated through fees on polluters, to help build the first leg of the rail line, which is supposed to stretch from Merced to the San Fernando Valley by 2022.

The proposal could provide billions of dollars for the bullet train over the next several years, although administration officials have not released specific estimates

"We believe it will be a growing source of revenue," said H.D. Palmer, spokesman for Brown's Department of Finance. [Read more...]



Cornucopia Institute files third legal complaint over alleged violations at Horizon 'Organic' dairy factory farm (27 February 2014)
(NaturalNews) The nonprofit organic advocacy group the Cornucopia Institute (CI) has filed its third legal complaint with the National Organic Program (NOP) alleging serious improprieties by Dean Foods, and specifically its WhiteWave subsidiary. According to the complaint, WhiteWave's Horizon Organic milk brand violates organic standards because cows raised on the giant factory farm in Idaho where the company gets much of its milk are confined to feedlots and routinely barred from accessing pasture as required by law.

On February 11, CI sent a letter to the U.S. Department of Agriculture's (USDA) Agricultural Marketing Service requesting an immediate investigation into the matter, which was first brought to the agency's attention back in 2006. Addressed specifically to Matthew Michael at the NOP Compliance and Enforcement Branch, the letter alleges that Horizon repeatedly violated the law with its milk brand by corporatizing the milking process to match that of the conventional dairy industry.

"This new legal complaint is an update to the complaint... from 2006 that was never properly adjudicated by the National Organic Program," reads the letter. "Based on freedom of information documents previously obtained by The Cornucopia Institute, it does not appear that NOP investigators ever visited the Dean/WhiteWave operation in Idaho despite our multiple requests to have them fully scrutinized."

Horizon 'Organic' cows over-milked, confined during feeding, alleges complaint
CI previously presented evidence to the NOP showing that the Idaho farm where Horizon receives much of its milk, which has since been sold to private investors, was milking as many as 8,000 animals as often as four times daily in clear violation of national organic standards. Cattle were also not being properly rotated, reads the complaint, another violation that the NOP essentially disregarded, perhaps due to powerful lobbying efforts by Dean Foods. [Read more...]



So you say you're a vegetarian? Have you fact-checked that? (27 February 2014)
(NaturalNews) We all have certain ways of eating and the reasons that propel those choices vary. Some of us never use the microwave because of studies that show how it changes the properties of foods, making it toxic. Many of us are raw foodists, enjoying the benefits of foods in their most natural, unheated, non-processed state. A few of us like monofruiting, believing that focusing on one kind of fruit for extended periods of time does our bodies good. And then there's the whole vegetarian thing.

Many individuals refrain from eating meats and foods that don't have animal byproducts. They love their healthy choices from both a moral, animal-friendly and a healthy, body-friendly standpoint. The horrific conditions that animals live in, not to say anything of the manner in which they are slaughtered (and naturally, the fact that they are slaughtered in the first place) just for the enjoyment of a summer sizzle on the grill, is upsetting and harmful for our bodies. We get that. But, my vegetarian friends, I'm sorry to say that while you've been diligently doing your part to keep the cow bells echoing on sunny pastures throughout the world, you may have overlooked something that has rendered you, well, not so much of a vegetarian after all.

Rennet: a cheese-making enzyme and the surprising place it comes from
Here's the deal: if you've been eating cheeses labeled as having no rBST hormones and the like, don't think for one minute that this means those farm-grazing cuties have been spared. Time to become familiar with the word, "rennet." It's an enzyme that helps to separate the milk into solid curds and liquid whey during the cheese-making process and it's in lots of cheeses, even your beloved ones with labels that come with an rBST or rBGH-free promise.

Where does that enzyme come from? The lining of calves' (and sometimes lambs') stomachs. So if the little darling doesn't become a breaded dinnertime cutlet or something to be enjoyed with mint jelly, chances are, it ends up as the ideal source for some nasty stomach-scraping all in the name of speeding up the way cheeses are made. Yikes. [Read more...]



Fordham University mumps outbreak affecting only vaccinated students; school bans unvaccinated students anyway (27 February 2014)
(NaturalNews) One of New York's lesser-known institutions of higher learning is making headlines after 13 confirmed cases, and counting, of mumps emerged on two of its campuses, prompting school officials to impetuously ban all unvaccinated students from attending classes. But these same reports clearly indicate that all affected students had already been vaccinated for mumps, proving once again the utter uselessness of vaccines and the imbecilic tendencies of organizations chained to the vaccine status quo.

According to reports, concerns first arose after several Fordham University students suddenly came down with flu-like symptoms in recent weeks, which later turned out to be adult mumps in every case. The infection numbers continued to swell, prompting an inquiry into the vaccination records of the affected students. But this inquiry revealed that not a single unvaccinated student had contracted the mumps -- only those who had previously been vaccinated for mumps developed the disease.

Nevertheless, Fordham officials have decided to prohibit all unvaccinated students, none of whom have contracted the disease thus far, from attending classes unless or until they agree to provide proof of vaccination. At the same time, all the vaccinated students who contracted mumps are being allowed to continue attending classes after exceeding the supposed contagious stage, a completely irrational policy move that only unfettered adherence to mainstream vaccine dogma.

"All of the students who were tentatively diagnosed with mumps had been vaccinated," ABC News reported. "Vaccinations do not offer 100 percent protection." [Read more...]



New Google Street View project lets you hang out with polar bears (27 February 2014)
Google Street View published a project today that lets you hang out with polar bears. I mean, not in real life, but there is this nice video...

[Read more...]



Saline solution: When de-icing roads, we may want to pass on the salt (27 February 2014)
It's no secret that Americans love salt. But our uses for it extend well beyond the kitchen: It turns out we dump so much of the stuff on our roads that a lot of it ends up in our freshwater rivers and streams. Thanks again polar vortex.

See, sodium chloride's not only our favorite rock to eat, it's still the best way to deal with slick sidewalks and streets in the face of the dreaded wintry mix. Salt is cheaper and just works better at unsealing the bond between road and pavement than alternatives like calcium chloride, magnesium chloride, or potassium chloride. After getting pounded with storm after storm this winter, municipalities in the Northeast and Midwest had little freak-outs when they thought they wouldn't be getting enough of the stuff (you know things are getting desperate when towns turn to cheese brine, beet juice, or, heaven forfend, pickle juice for alternatives, not to mention when 80 tons of salt crystals mysteriously "disappear").

But the subtext behind the salt shortage is that we've used more of it this year than we normally do. And when our total last year came to 17 million tons -- 109 pounds per person in the U.S. -- well, that's more than just a dash.

And what goes on to our roads must end up ... where? That's a question that no one thought to ask until a few years ago. The answer's not pretty: In 2009, one group of scientists reported that 70 percent of the road salt applied in the Twin Cities gets retained in their watershed, leaving freshwater critters in increasingly saline situations. And similar studies conducted in New Hampshire, Massachusetts, and Indiana show the problem to be relatively widespread. [Read more...]



The Poisons of Extreme Wealth and Inequality (27 February 2014)
Wealth, poverty, and inequality are all - in excess - poisonous to our nation. They poison our economy, political system, education system, justice system and our culture.

As demonstrated over and over, those with excess wealth are keen to protect that wealth and to add more. One of their favored investments is real estate, but available and suitable properties are limited. Excess wealth chasing limited supplies drives up prices so the average young family must scrimp and save for years before they can buy their own home. For many, the American dream will fizzle out.

If you rent, know your rent is being jacked up in proportion to increased real estate prices. The wealthy do not buy real estate except to speculate or to get a good return on investment.

The wealthy elite can and will gamble by, for example, investing in derivatives. According to The Economist magazine as of June 2011 the OTC and exchange derivatives market was about $783 trillion. By comparison, the world annual gross domestic product is about $65 trillion. The resulting volatility, as we saw in 2008, creates a serious risk to the world economy. We may be at risk for another "too big to fail" bailout. [Read more...]



Quebec history courses should be rewritten with nationalist focus, report suggests (27 February 2014)
MONTREAL--Quebec's sovereigntist government plans to replace a high school history program that promotes citizenship and diversity with one that will teach students through the lens of French Canada's unique travails, including its struggle for nationhood.

With an election call expected as early as next week, a new report endorsing the changes has given the green light to move forward with a 2012 Parti Québécois campaign pledge.

The new curriculum, with its recommended focus on "Quebec's singular experience" in Canada, will be rolled out for a trial this September in 90 classes across Quebec. It could touch on cultural trends unique to the province, such as higher rates of union membership, relations between ethnic groups, the role of the Catholic Church or the women's movement.

But the red meat for nationalists and separatists is the decidedly French-Canadian spin on the founding of New France, the takeover by the British, the founding of Canada in 1867, the two world wars and a half-century of independence and national unity struggles, including two losing sovereignty referendums. [Read more...]



U.S. House Republican unity tested on Obamacare alternative (27 February 2014)
(Reuters) - A month after Republicans rallied around offering an alternative to President Barack Obama's healthcare law in an election-year move to broaden their appeal to voters, divisions are surfacing over the issue in the U.S. House of Representatives.

House Speaker John Boehner has not committed to voting this year on legislation to replace Obama's landmark Affordable Care Act. Different ideas are circulating among Republicans, ranging from those who want broad legislation to others who seek targeted measures.

Majority Leader Eric Cantor brought together committee chairmen and other Republican leaders, who have controlled the House since January 2011, to discuss healthcare legislation on Friday.

"It was a beginning discussion," House Ways and Means Committee Chairman Dave Camp said in an interview after the meeting. [Read more...]



As bitcoin exchange MtGox collapses, man who predicted the crash implores bitcoin holders to stop being suckered into a digital Ponzi scheme (27 February 2014)
(NaturalNews) In April of 2013, I warned Natural News readers about investing in Bitcoin, saying on the record:

"The bitcoin infrastructure is subject to the whims of just one person running MTGox who can arbitrarily decide to shut it down whenever he thinks the market needs a 'cooling period.' This is nearly equivalent to a financial dictatorship where one person calls the shots."

Just two days ago, the largest bitcoin exchange MTGox suddenly and without warning shuttered its doors, blocking all customers from accessing their accounts which are collectively worth hundreds of millions of dollars.

The entire MTGox website now reads... [Read more...]



Janet Yellen: Federal Reserve has no authority to regulate Bitcoin (27 February 2014)
The Federal Reserve has no authority to supervise or regulate Bitcoin, chair Janet Yellen told Congress on Thursday.

Testifying before the Senate Banking Committee in the week that the controversial digital currency's largest exchange collapsed, Yellen was asked about Bitcoin's potential impact by senator Joe Manchin.

On Wednesday, Manchin wrote to the Fed, Treasury and other regulators warning that the currency was "disruptive to our economy" and calling for its regulation.

"Bitcoin is a payment innovation that's taking place outside the banking industry. To the best of my knowledge there's no intersection at all, in any way, between Bitcoin and banks that the Federal Reserve has the ability to supervise and regulate. So the Fed doesn't have authority to supervise or regulate Bitcoin in anyway," said Yellen. [Read more...]



Obama Preps for Complete US Withdrawal From Afghanistan (26 February 2014)
President Obama spoke with Afghan President Hamid Karzai by phone on Tuesday, for the first time since late June, and finally issued a long-rumored ultimatum: the United States will prepare plans to withdraw all 37,000 US troops from the country in the event a bilateral security agreement isn't signed.

Karzai has resisted signing that agreement, which a leaked draft indicated would keep a non-trivial US troop presence in the country (rumored to be anywhere between 7,000 and 15,000 soldiers) through "2024 and beyond." The troops would serve in a support capacity, but would be authorized to conduct "counter-terror" operations as needed. Ultimately, Karzai punted on signing the BSA and said it would be up to his successor, who will be elected sometime this year.

Obama's ultimatum to sign the BSA or risk a total US troop pullout comes amidst a widening debate in Washington over the war, which is now both the longest and least-popular in US history.

Even the administration is internally divided, according to reports. The Hill asserted in January that a fight was "raging" between the White House, State Department, and Department of Defense over whether to pull all US troops from Afghanistan after 2014. [Read more...]



Low vitamin D levels increase risk of preeclampsia during pregnancy (26 February 2014)
If the pregnant mother is not getting enough vitamin D for herself, then the baby may not be getting any at all. This is something crucial to consider. Does the breast milk still contain vitamin D? How is vitamin D removed from typical American diets and common foods that would otherwise contain it and provide it in a useful form to humans? Most women in the U.S. do NOT get enough vitamin D when they are pregnant, and that is a cold, hard fact. If a pregnant women is obese, spends a lot of time indoors or covers up well outside in the sun, or if she is dark-skinned, her chances go way up for vitamin D deficiency. If the baby could hold up a little sign for the sonogram, it would say, "Mom please take more vitamin D!" (http://wn.com)

What exactly is preeclampsia?

Preeclampsia is a condition in pregnancy characterized by high blood pressure, sometimes with fluid retention and abnormal quantities of protein in the urine, which can indicate damage to the kidneys. Even a slight increase in blood pressure may be a sign of preeclampsia and, if left untreated, can lead to complications for both mother and baby, even fatal complications. Preeclampsia is most common during the first pregnancy.

Women with a body mass index (BMI) greater than 30% are more susceptible, and those over 40 or under 18 years of age. Preeclampsia affects between 5 and 8% of pregnancies and may be responsible, along with other related disorders, for the deaths of over 75,000 mothers and half a million babies per year. It is typically rapidly progressing, and many care providers wait too long to address the problem appropriately, if ever. Maybe a naturopathic physician would be better suited to meet with expecting mothers and talk about preeclampsia concerns and organic vitamin D levels for the mother AND her baby that's on the way. (http://www.fao.org) [Read more...]



Radiation Levels Fall after Nuclear Waste Leak in New Mexico (26 February 2014)
Radiation levels within and around the United States' only deep-underground nuclear waste facility continue to drop, nearly two weeks after a mysterious leak triggered alarms and shut down the facility, according to data released this week by the US Department of Energy and an independent air-monitoring group.

The sharp spike and subsequent decline in radiation are suggestive of a single release of contamination on 14 February at the Waste Isolation Pilot Plant (WIPP) near Carlsbad, New Mexico. It is the first reported leak at the WIPP, which is a permanent repository for nuclear waste that has been carved out of ancient salt beds 655 metres underground. Contamination escaped the facility, but officials say that the levels are low and pose no health threat. Because no one was underground when the radiation alarms went off, it remains unclear what caused the release.

One possibility is that a large chunk of salt fell from the ceiling of the repository and damaged one of the metal storage drums, says Russell Hardy, director of the Carlsbad Environmental Monitoring and Research Center at New Mexico State University, which independently monitors radiation at the site. "But until they get underground and find out what happened, it's really all just speculation at this point," he says.

The WIPP opened in 1999 and has since taken in more than 80,000 cubic metres of material -- including work gloves, tools and machinery -- that is contaminated with radioactive elements such as plutonium as well as hazardous chemicals. On 16 February, two days after the initial release, Hardy's centre detected plutonium and americium contamination at an air-monitoring station 1 kilometre away from an exhaust shaft leading from the facility. The centre's latest results, released on 25 February based on samples collected four days after the leak, identified no plutonium and sharply lower levels of americium. Hardy says that the centre's data align with reports from the US Department of Energy. The agency estimated that a person at one of its above-ground monitoring stations would have sustained a cumulative radiation exposure of 1 millirem -- ten times less radiation than that delivered during a typical chest X-ray.

Although no data were released from real-time radiation detectors within the facility this week, the Department of Energy says that radiation levels are dropping and seem to be limited to one section of the facility. Energy Department spokeswoman Deb Gill says that the agency and its contractors -- an industry consortium led by the San Francisco-based URS Corporation -- are still working on a plan to re-enter the facility. [Read more...]



Regulators hike restrictions for oil trains (25 February 2014)
HOUSTON -- Regulators ratcheted up restrictions for oil trains in an emergency order on Tuesday, requiring crude from North Dakota and elsewhere to be tested before it is shipped by rail.

The Department of Transportation's emergency order was the fourth issued in the last year because of derailments of trains carrying crude. It will require oil shippers to test crude oil in order to categorize it in one of the two highest risk groups of hazardous materials.

Higher risk materials have lower flash points and boiling points. Recent derailments of trains carrying crude, including one in Lac-Megantic, Quebec that killed 47 people, involved crude oil that was inappropriately labeled as a lower risk material, according to Canadian authorities.

"Today we are raising the bar for shipping crude oil on behalf of the families and communities along rail lines nationwide -- if you intend to move crude oil by rail, then you must test and classify the material appropriately," Department of Transportation Secretary Anthony Foxx said in a written statement. "And when you do ship it, you must follow the requirements for the two strongest safety packing groups." [Read more...]



Canadian crude now moving through Keystone XL's southern leg (26 February 2014)
BEAUMONT -- The Keystone XL southern leg has delivered its first barrels of Canadian oil to the Texas coast, even though the project still lacks its planned northern leg into Canada, TransCanada CEO Russell Girling said in an interview Wednesday.

The crude moved through TransCanada's existing pipelines, including the original Keystone pipeline that began operation in 2010.

The oil then made its way from Cushing, Okla., to Nederland, Texas, on the recently completed $2.3 billion southern portion of Keystone XL, also called the Gulf Coast Project, he said. It arrived at the end of the line last week. TransCanada began moving oil into the pipeline on Jan. 2 and made its first deliveries to refiners on Jan. 22.

The movement of Canadian crude illustrates the capabilities of TransCanada's Keystone pipeline system, even without the controversial northern leg that would extend from Hardesty, Alberta, and traverse the Bakken Shale region of North Dakota and Montana before connecting with other lines, Girling said. [Read more...]



Japan, U.S. Move to Expand Nuclear Power Programs Despite Contamination at Fukushima & New Mexico (26 February 2014) [DemocracyNow.org]
EDWIN LYMAN: Well, the main lesson is you have to accept the fact that any nuclear power plant is going to be vulnerable to a large natural disaster and that there's no way to completely eliminate the dangers of nuclear power. There are steps you can take to reduce the risk, but we're afraid that here in the United States the Nuclear Regulatory Commission and the industry are not going as far as they need to go to really reduce the risk to the American people.

AMY GOODMAN: What are the stories, Susan Stranahan, that this country is missing? You were the lead reporter on the coverage of Three Mile Island. Young people weren't even born, who are watching or listening to this show right now. They might not even know what Three Mile Island is.

SUSAN STRANAHAN: Well, I think the parallels from Three Mile Island in '79 and Fukushima are that the industry regulators and the American public were not prepared for what happened. And what we point out in the book is that it's been 35 years since Three Mile Island, and fundamental lessons remain unlearned. And fundamental mindsets exist, that were prevalent in 1979, are prevalent today. And as Ed said, we haven't learned the lessons from Fukushima. We need to learn those and then move forward.

AMY GOODMAN: And explain what the lessons from Three Mile Island and Fukushima are. [Read more...]



Chokwe Lumumba: Remembering "America's Most Revolutionary Mayor" (26 February 2014) [DemocracyNow.org]
AMY GOODMAN: The city of Jackson, Mississippi, is grieving today following the sudden death of Mayor Chokwe Lumumba, less than a year after he was elected. He suffered from heart failure Tuesday. He was 66 years old.

A longtime black nationalist organizer and attorney, Lumumba had been described as "America's most revolutionary mayor." Working with the Malcolm X Grassroots Movement, Lumumba advocated for participatory democracy and the creation of new worker-run cooperatives in Jackson. Over the past four decades, Lumumba was deeply involved in numerous political and legal campaigns. As an attorney, his clients have included former Black Panther Assata Shakur, as well as her godson, the late hip-hop artist Tupac Shakur. As a political organizer, Lumumba served for years as vice president of the Republic of New Afrika, an organization which advocated for "an independent predominantly black government" in the southeastern United States and reparations for slavery. He also helped found the National Black Human Rights Coalition and the Malcolm X Grassroots Movement.

In June, Juan González and I interviewed Chokwe Lumumba just after he was elected. We began by asking him how he was able to win the mayoral election in a place like Jackson, Mississippi, given its history and his history as a radical activist in the black liberation struggle.

CHOKWE LUMUMBA: Thank you for having me, and a shout out and thank you to your listening audience.

I attribute the victory that we had this last week to the people, the people of Jackson, who were more than ready to have leadership that was forward-looking and ready to raise Jackson to a different level of development, ready to embrace the ideas that all government should do the most to protect the human rights of the people in that jurisdiction. And we were very pleased with the outcoming of people to vote, with their participation, and with their continued support. [Read more...]



The Town Los Angeles Drank (26 February 2014)
Hood, California, is a farming town of 200 souls, crammed up against a levee that protects it from the Sacramento River. The eastern approach from I-5 and the Sacramento suburb of Elk Grove is bucolic. Cows graze. An abandoned railroad track sits atop a narrow embankment. Cross it, and the town comes into view: a fire station, five streets, a tiny park. The last three utility poles on Hood-Franklin Road before it dead-ends into town bear American flags.

I've come here because this little patch of land is the key location in Gov. Jerry Brown's proposed $25 billion plan to fix California's troubled water transport system. Hood sits at the northern tip of the Sacramento-San Joaquin Delta, a network of manmade islands and channels constructed on the ruins of the largest estuary from Patagonia to Alaska. Since the 1950s, the Delta has served as the great hydraulic tie between Northern and Southern California: a network of rivers, tributaries, and canals deliver runoff from the Sierra Mountain Range's snowpack to massive pumps at the southern end of the Delta. From there, the water travels through aqueducts to the great farms of the San Joaquin Valley and to the massive coastal cities. The Delta, then, is not only a 700,000-acre place where people live and work, but some of the most important plumbing in the world. Without this crucial nexus point, the current level of agricultural production in the southern San Joaquin Valley could not be sustained, and many cities, including the three largest on the West Coast--Los Angeles, San Diego, and San Jose--would have to come up with radical new water-supply solutions.

Too much is being asked of the Delta. The levees that define the region's water channels are aging, and geologists and climate scientists worry that earthquakes or rising sea levels could rupture them. More immediately, the Delta ecosystem is collapsing. Native fish species are on the brink of extinction in part because of this massive water-transfer apparatus. The unnatural flows disrupt their natural habitat, and when they reach the pumps--which they often do, despite the state's efforts--they die. The Delta smelt population, for instance, has gone from hundreds of thousands to tens of thousands in the last few decades.

Brown's father, Pat, oversaw the completion of this productive, destructive system, and Jerry Brown himself tried to fix it during his first round as governor 30 years ago. A statewide vote thwarted him then, but he's ready to try again. His proposal, the Bay Delta Conservation Plan, would bore two tunnels longer than the English-French Chunnel underneath the Delta, while simultaneously restoring thousands of acres of wetland.

The water intakes for the tunnels would flank Hood: two to the north, one to the south. Water that would have flowed down through the Delta, then sent south, will be diverted here instead. If the water goes underground at Hood, passing through new, high-tech fish screens, it will pick up fewer endangered creatures on the way to the south Delta pumps. State officials hope that means federal environmental agencies will stop interfering in their water delivery operations. [Read more...]



RIVERSIDE: DOD to digitize historic images (26 February 2014)
Sitting in front of a console in a small, white-walled computer room, Steve Gunby watches images of military trucks, personnel and helicopters flash across his screen.

It's content from one of more than a half-million videos, photos, film and other visual material that he is helping to transfer into digital data.

The Defense Imagery Management Operation Center recently received $5 million to digitize its vast archives. The effort is expected to take five years, and may perhaps continue after that. The center is just east of March Air Reserve Base.

"This is a big deal for us," said Gregg Porter, the center's director. "This means we're now about to make the media available to the public."

Gunby works for T3Media, a company that signed a contract with the Operation Center to complete the project. Material that is archived will be available to the public through a website managed by T3Media. The database will be searchable. [Read more...]



Rare, polio-like disease afflicting California kids mystifies health officials (25 February 2014)
An extremely rare, polio-like disease has appeared in more than a dozen California children within the past year, and each of them suffered paralysis to one or more arms or legs, Stanford University researchers say. But public health officials haven't identified any common causes connecting the cases.

The illness is still being investigated and appears to be very unusual, but Dr Keith Van Haren at Lucile Packard Children's Hospital at Stanford University warned Monday that any child showing a sudden onset of weakness in their limbs or symptoms of paralysis should be immediately seen by a doctor.

"The disease resembles but is not the same as polio," he said. "But this is serious. Most of the children we've seen so far have not recovered use of their arm or their leg."

But doctors are not sure if it's a virus or something else, he said. Van Haren said he has studied five cases from Monterey up through the San Francisco Bay Area, including two that were identified as the disease enterovirus-68, which is from the same family as the polio viruses. He said there have been about 20 cases statewide. [Read more...]



Harvard research links fluoridated water to ADHD, mental disorders (25 February 2014)
(NaturalNews) A leading cause of ADHD (attention-deficit hyperactivity disorder) and autism in children could be the hidden chemicals lurking in the foods we eat, the water we drink and the products we consume, says a new study recently published in The Lancet. Researchers from the Harvard School of Public Health (HSPH) and the Icahn School of Medicine at Mount Sinai (ISMMS) found that, among other things, the fluoride chemicals added to many public water systems in North America directly contribute to both mental and behavioral disorders in children.

Building upon earlier research published in 2006 that dubbed fluoride as a "developmental neurotoxicant," the new review included a meta-analysis of 27 additional studies on fluoride, most of which were from China, that linked the chemical to lowered IQ in children. After thorough analysis, it was determined that fluoride obstructs proper brain development and can lead to autism spectrum disorders, dyslexia, ADHD and other health conditions, a "silent epidemic" that many mainstream health authorities continue to ignore.

According to the two main researchers involved in the study, Philippe Grandjean from HSPH and Philip Landrigan from ISMMS, incidences of chemical-related neurodevelopmental disorders have doubled over the past seven years from six to 12. The reason for this is that an increasing number of mostly untested chemicals are being approved for use without the public being told where and in what quantities such chemicals are being used.

"[S]ince 2006, the number of chemicals known to damage the human brain more generally, but that are not regulated to protect children's health, had increased from 202 to 214," writes Julia Medew for The Sydney Morning Herald. "The pair said this could be the tip of the iceberg because the vast majority of the more than 80,000 industrial chemicals widely used in the United States have never been tested for their toxic effects on the developing foetus or child." [Read more...]



FDA panel debates technique that would create embryos with three genetic parents (25 February 2014)
The provocative notion of genetically modified babies met the very real world of federal regulation Tuesday, as a government advisory committee began debating a new technique that combines DNA from three people to create embryos free of certain inherited diseases.

The two-day meeting of the Food and Drug Administration panel is focused on a procedure that scientists think could help women who carry DNA mutations for conditions such as blindness and epilepsy. The process would let them have children without passing on those defects.

The debate over whether the technique -- nicknamed "three-parent IVF" -- should be allowed to proceed to human tests underscores how quickly the science of reproductive medicine is evolving. Scientists argue that this technology, like cloning and embryonic stem cell research, has huge potential to help people. But it is also highly sensitive, touching ethical and political nerves.

The technology involves taking defective mitochondria, the cell's powerhouses, from a mother's egg and replacing them with healthy mitochondria from another woman. After being fertilized by the father's sperm in a lab, the egg would be implanted in the mother, and the pregnancy could progress normally. [Read more...]



Teacher charged in assault on Toscano's wife (26 February 2014)
A woman attacked House Minority Leader David J. Toscano's wife at their Charlottesville home Monday night, police said Tuesday.

City police early Tuesday arrested family acquaintance and Greene County Public Schools science teacher Claire L.K. Kennedy Ogilvie, 35, at her Charlottesville apartment, less than a mile from Toscano's home.

In a news release, Toscano said his wife, Nancy Tramontin, was struck in the head "several times but never lost consciousness." She was treated at Martha Jefferson Hospital and released, and now is "resting comfortably," Toscano said.

A former Washington, D.C.-area lawyer, Ogilvie is now being held without bond on charges of burglary, abduction and malicious wounding, all felonies. Greene school officials said Ogilvie has been suspended from her job at William Monroe High School. [Read more...]



Dozens of students killed in attack on Nigerian school (25 February 2014)
YOLA, Nigeria -- Suspected Islamic militants killed dozens of students in a predawn attack on a northeast Nigerian college, survivors say, setting ablaze a locked hostel and shooting and slitting the throats of those who escaped through windows. Some were burned alive.

Adamu Garba said he and other teachers estimate 40 students died in the assault that began around 2 a.m. Tuesday at the Federal Government College Buni Yadi.

Military spokesman Capt. Eli Lazarus said soldiers still are gathering corpses so he could not give an exact toll.

It is the latest in a string of attacks blamed on Boko Haram -- the name means Western education is forbidden -- that has caused regional officials to charge the military is losing its war to halt an Islamic uprising in Africa's biggest oil producer. [Read more...]



Spies of Mississippi: New Film on the State-Sponsored Campaign to Defeat the Civil Rights Movement (25 February 2014) [DemocracyNow.org]
We welcome you both to Democracy Now! Jerry Mitchell, what were you most surprised by in the documents that you got?

JERRY MITCHELL: Well, lots of things--the fact that they had spied on so many activists, the fact they had spied on Medgar Evers and later tried to help basically acquit the killer in that case, as well as reports on my own newspaper from back in the '50s and '60s. So, that was interesting, as well.

AMY GOODMAN: Dawn Porter, why did you decide to turn this into a film?

DAWN PORTER: You know, when I first heard this story, that there was not only a spy agency, government spy agency, but that there were also African-American activists who were involved in the spying, I thought that's a piece of civil rights history that isn't widely known, but it fills in a lot of the missing--connects the dots in a lot of ways. And I thought people would be interested in it. And I just was fascinated by the lengths that state government will go to subvert democracy. [Read more...]



Bitcoin exchange Mt. Gox goes dark in blow to virtual currency (25 February 2014)
(Reuters) - Mt. Gox, once the world's biggest bitcoin exchange, abruptly stopped trading on Tuesday and its chief executive said the business was at "a turning point," sparking concerns about the future of the unregulated virtual currency.

Several other digital currency exchanges and prominent early-stage investors in bitcoin responded with forceful statements in an attempt to reassure investors of both bitcoin's viability and their own security protocols.

The website of Mt. Gox suddenly went dark on Tuesday with no explanation, and the company's Tokyo office was empty - the only activity was outside, where a handful of protesters said they had lost money investing in the virtual currency.

Hours later, Mt. Gox CEO Mark Karpeles told Reuters in an email: "We should have an official announcement ready soon-ish. We are currently at a turning point for the business. I can't tell much more for now as this also involves other parties." He did not elaborate on the details or give his location.

Bitcoin has gained increasing acceptance as a method of payment and has attracted a number of large venture capital investors. At a current price of about $517, the total bitcoins in circulation are worth approximately $6.4 billion. [Read more...]



Alberta doctor to meet U.S. senators to discuss health effects of oilsand development (25 February 2014)
EDMONTON - Dr. John O'Connor, who drew fire as an advocate for health concerns in Fort Chipewyan, is heading to Washington, D.C. to brief some U.S. senators looking at the health impacts of oilsands development.

O'Connor said he was invited to speak to members of the U.S. Senate committee on environment and public works and he will take the same message south that he tells in Alberta -- that there is an urgent need to study health impacts of oil and gas extraction.

O'Connor's appearance Wednesday at the briefing with California Senator Barbara Boxer, the ranking Democrat and chairwoman of the committee, comes at a sensitive time as Alberta awaits the U.S. decision on the Keystone XL pipeline to take oilsands bitumen south.

O'Connor stressed he's not going to "preach anti-pipeline. That's not remotely my goal" and not his expertise. [Read more...]



Japan unveils draft energy policy in wake of Fukushima (25 February 2014)
Japan has unveiled its first draft energy policy since the Fukushima meltdowns three years ago, saying nuclear power remains an important source of electricity for the country.

The draft, presented to the cabinet on Tuesday for approval expected in March, says Japan's nuclear energy dependency will be reduced but that reactors meeting new safety standards set after the 2011 nuclear crisis should be restarted.

Japan has 48 commercial reactors, but all are offline until they pass the new safety requirements.

The draft of the Basic Energy Plan says a mix of nuclear, renewables and fossil fuel will be the most reliable and stable source of electricity to meet Japan's energy needs.

The government had planned to release the draft in January but a recommendation submitted by a panel of experts was judged to be too pro-nuclear. Tuesday's draft added more emphasis on renewable energy. [Read more...]



Guerrillas, gorillas and oil: A toxic mix? (25 February 2014)
RUMANGABO, Democratic Republic of Congo -- Emmanuel de Merode knows exactly when his passion began. He was a curious young man with a dream of becoming a park ranger when he first saw the mountain gorillas, giant beasts with an intelligent, surprisingly disarming nature.

He was smitten.

"Every time you go into a group of gorillas, you're blown off your feet," said de Merode, who is now the director at Virunga National Park, home for 220 of the endangered animals. "It's like being married to somebody you adore. Whether you're 20 or 90. It's the same thing with the mountain gorillas."

Howard Buffett shares that passion, and the American philanthropist has joined de Merode in an unlikely partnership aimed at transforming Virunga, a UNESCO World Heritage site in one of the world's deadliest war zones, into a generator of jobs and tax revenues. The Virunga Alliance, as it is called, is a 10-year plan built around tourism, agri-business, fisheries and energy.

Already a daunting task, tensions have been raised considerably by the introduction of oil to this highly volatile situation. No one knows how large the reserves are beneath the park, but lucrative discoveries in neighboring Uganda have sparked a regional feeding frenzy. [Read more...]



Oil is spilling from trains, pipelines ... and now barges (25 February 2014)
The oil industry is a champion of innovation. When it comes to finding new ways of sullying the environment, its resourcefulness knows no bounds.

An oil-hauling barge collided with a vessel pushing grain in the Mississippi River on Saturday, causing an estimated 31,500 gallons of crude to leak through a tear in its hull. The accident closed 65 miles of the already disgustingly polluted waterway upstream from the Port of New Orleans for two days while workers tried to contain and suck up the spilled oil.

The accident highlighted a little-noted side effect of the continent's oil boom. Not only is crude being ferried from drilling operations to refineries in leaky pipelines and explosion-prone trains -- it's also being moved over water bodies with growing frequency. Bloomberg reports:

"We're facing the imminent risk of a barge disaster or a rail disaster" as more oil is shipped to the Gulf of Mexico for refining, Jonathan Henderson, a spokesman for the New Orleans-based Gulf Restoration Network, said by phone after attending a meeting with U.S. Coast Guard officials. ... [Read more...]



Algonquin Park cottagers put ecosystems at risk: study (25 February 2014)
Cottagers hoping to get leases extended at Algonquin Park have been rained on by a government study indicating they put fish habitats and water quality at risk.

"Cottages in Algonquin Park contribute cumulatively to the pressures on the park's ecosystems," says the scientific study, commissioned by Ontario's Ministry of Natural Resources.

The findings are an embarrassment for the ministry, which is proposing to extend cottage leases in the provincial park for another 21 years.

"The most significant pressures exerted by cottagers are those that degrade water quality, alter (riverbank) and near-shore habitats and increase the risks of invasive species introduction," says the report, dated last August but only recently posted on the ministry website. [Read more...]



"The Paragraph Began to Self-Delete": Did NSA Hack Computer of Snowden Biographer & Edit Book Draft? (24 February 2014) [DemocracyNow.org]
We turn now to the remarkable story of British journalist Luke Harding, who says he became the target of surveillance himself while reporting on Edward Snowden. Harding recently published The Snowden Files: The Inside Story of the World's Most Wanted Man. On Friday, he revealed that while he was writing the book on his computer, paragraphs of the book would begin to self-delete. He repeatedly saw the cursor move rapidly from the left, gobbling text. And that wasn't the only time he felt he was being monitored. Luke Harding joins us now via Democracy Now! video stream from The Guardian newsroom in London.

Welcome back to Democracy Now!, Luke. Tell us what happened.

LUKE HARDING: Well, before I do that, I think you have to understand the context, which is that the first few months of last year after Snowden's leaks, both the U.S. and the British governments were scrambling to find out what he'd taken, how much he'd taken, why he'd taken it, and were really kind of clueless. And so, I think in that context it's hardly surprising that the small number of journalists who were working on this material, including me, would have been targeted.

What happened was that I was writing my book. I was about halfway through. I had been to see Glenn Greenwald in Rio, in Brazil, to interview him, which was a kind of curious experience because Gleen is clearly very heavily surveilled by, I think, all sorts of people. Back at my home in the English countryside, I was writing kind of rather disparagingly, rather critically, about the NSA and its--the damage these revelations had done to Silicon Valley. And I was sitting back, working offline, I have to say, and, as you say, the text began rapidly deleting. And I thought, "Oh, my goodness! What is going on here?" This happened four or five times over a period of a month, to the point where I was actually, almost kind of jokingly, leaving little notes every morning to this kind of mysterious reader. And then, at one point, one of my colleagues mentioned this in a newspaper interview in Germany, and it suddenly stopped. So, I wrote this piece not because this was an especially sinister experience, but merely to kind of lay out the facts in what was another curious episode in an already quite surreal tale. [Read more...]



In John Dingell's departure, a changing of the guard and the end of an old style of power (24 February 2014)
In the arc of Rep. John D. Dingell's storied legislative career, it is easy to discern the fading trajectory of power in Washington over the past six decades.

He was the last of the true committee barons, one who muscled for legislative turf and who had been known to pound his gavel so hard it shattered.

But this is a city where no one seems to have the clout to make things happen anymore, and where even the most junior members of Congress have the ability to stop those who try.

Which is why it is no longer John Dingell's Washington. And why he has decided to hang it up when his term ends.

Dingell is still up to the job, he insisted, though he is a frail 87 years old. The problem, he said, is Congress itself. [Read more...]



Tylenol use during pregnancy linked to ADHD in kids, study finds (24 February 2014)
Facing a world full of potential dangers for the babies they carry, pregnant women hear regularly that acetaminophen can be trusted to reduce fevers and relieve aches and pains without causing harm to a developing fetus. But a new study reports that the children of women who took the drug during pregnancy were about 40% more likely to be diagnosed with attention deficit hyperactivity disorder than children of mothers who took none.

Acetaminophen is the active ingredient in Tylenol and Panadol and is also a component of Excedrin, among other common pain relievers.

The probability of a child developing ADHD symptoms severe enough to require medication increased the most -- by 63% -- when his or her mother took acetaminophen during the last two trimesters of pregnancy, researchers found. It also rose by about 28% when acetaminophen was used in the third trimester alone. The added risk was smallest -- about 9% -- when a pregnant woman reported taking the drug only during her first trimester of pregnancy.

The latest study, published Monday by the journal JAMA Pediatrics, does not establish that prenatal exposure to acetaminophen caused the observed increase in diagnosed hyperactivity disorders, prescriptions for ADHD medications, or emotional problems in children reported by parents. But the research was designed to avoid many of the pitfalls of studies that find an association between an environmental exposure and the appearance of a specific outcome many years later. [Read more...]



Cleveland House of Horrors victims reunite for moving awards ceremony as lawmakers give them TWO MINUTE standing ovation (24 February 2014)
The three women who survived their decade-long captivity in Ariel Castro's Cleveland House of Horrors shared a stage together in public for the first time on Monday night.

Amanda Berry, 27, Gina DeJesus, 24, and Michelle Knight, 33, were honored by Ohio Governor John Kasich at his annual courage awards - where they received a two-minute standing ovation.

Kasich called the women's story one of hurt beyond imagination, but also a story that didn't end there.

'It is also a story of three women who found an inner strength and a courage that brought them through and sustained them,' Kasich said near the end of his annual State of the State speech. [Read more...]



Closing ceremony of Winter Olympics - beautiful photo collection from the Daily Mail (24 February 2014)
From the opening ceremony with a malfunctioning ring, to police officers singing Get Lucky, the Sochi Winter Olympics have been a games to remember.

But tonight marks the end for the highly controversial games, which are also the most expensive in Olympic history.

Showing that the country has a sense of humour, dancers during the opening section of the show mocked the moment a ring failed to open during the opening ceremony.

The joke was followed by an opulent show of ballet, circus performances and classical music, an ode to the country's rich literary history - before the Olympic flame was finally extinguished. [Read more...]



Ocean bottomliner: Why Mike Bloomberg is investing in fish (24 February 2014)
Last month, Michael Bloomberg did a lot of things. He stopped being mayor of New York and started being U.N. envoy for cities and climate change. He promoted immigration reform before Congress. He freaked out over the True Detective pilot like the rest of us (we assume). But the thing that really got our attention was when decided to throw several million dollars into the sea.

Over the next five years, Bloomberg Philanthropies will dish out $53 million to three nonprofits -- Oceana, Rare, and EKO -- each of which will lead one charge of a three-pronged attack plan that, appropriately, reminds us of a trident. It's called the Vibrant Oceans Initiative.

These three groups will work together in three heavyweight countries for fishing: Chile, Brazil, and the Philippines. (With so many threes in the mix, you can't help but wonder how many numerologists Bloomberg employs. I have a guess.) These are not the largest fishing nations in the world, but are still significant: Together they make up about 7 percent of global seafood catch and serve as a solid laboratory for policies and practices that may be extended to other countries later.

Basically, the major causes of overfishing are (you guessed it) three-fold. First, high or nonexistent catch quotas allow fishermen to take so many fish from the sea that it depletes the breeding stock beyond what it can recover from in a year. Second, habitat-destroying behaviors like bottom trawling wipe out shallow nursery habitats where baby fish go to turn into big fish. And third, bycatch kills tons upon tons of unwanted fish or sea turtles or dolphins or insert-your-favorite-charismatic-aquatic-animal-here along with whatever the fishermen were aiming for. [Read more...]



States struggle to tackle backlog of untested rape kits (23 February 2014)
With possibly hundreds of thousands of rape kits untested across the country, a number of states are proposing legislation to address backlogs that in at least one case dates back nearly three decades.

In Memphis, Tenn., alone, there are more than 12,000 untested rape kits, going back to the 1980s, according to the New York--based Rape Kit Action Project, which has been tracking the backlogs nationwide. In Texas the group has found about 16,000 untested kits collecting dust in police evidence rooms.

In Cleveland, Ohio, there are about 3,000 kits awaiting testing, and in Detroit, more than 11,000 are backlogged, according to NPR.

Nationwide, the Department of Justice estimates, 400,000 rape kits have gone untested. Last year Congress recognized the backlog of untested rape kits as a national problem in passing the Sexual Assault Forensic Evidence Reporting Act, or SAFER, which seeks to provide data on the number of unsolved rape cases awaiting testing and establish better standards for the tracking, storage and use of DNA evidence in sexual assault cases. [Read more...]



Ethiopia: 'Humanitarian Crisis' for Ogaden Living Near Ethiopia's Oil Fields (23 February 2014)
Reports of forced evictions and human rights abuses in the vicinity of oil and gas fields is creating a new wave of grievances against the government in local communities.

"The army came to our community and burnt our homes and our crops. Our situation is getting worse as the military want many villages removed because of the search for gas.

"Many people in this area have been arrested. We don't know where they are or if they are alive. Our situation is very bad," one Ogaden man, who asked to remain anonymous, told IPS.

The confirmation of huge oil and gas reserves in the Ogaden basin is set to spike Ethiopia's wealth as investment starts to pour in from foreign energy companies.

Gas deposits in the Ogaden basin are estimated at 2.7 trillion cubic feet over an area of 350,000 square kilometres. [Read more...]



BP gets slick in trying to undermine gulf oil spill settlement (23 February 2014)
But it's what BP is displaying these days toward a class-action settlement it reached in 2012, covering individuals and businesses that claimed economic losses from the oil spill -- hotels and restaurants, seafood businesses, property owners and many others. The settlement aimed to streamline the claims process, so these victims wouldn't each have to bring their cases before a judge and jury. The company "wanted to do the right thing," it says.

But in recent months BP has mounted a frontal assault on the settlement. The firm has placed full page ads in major newspapers, ridiculing supposedly fraudulent claims blithely paid by the settlement administrator, Louisiana lawyer Patrick Juneau -- including $8 million to "celebrity chef" Emeril Lagasse.

Last week BP turned up the heat by sponsoring the daily Playbook web page and email blast aimed at Washington opinion makers, among many other people, by the Politico news website. Each day's Playbook message from BP pinpoints a different, ostensibly absurd case with the tag line, "Would you pay these claims?" Sample: a $173,000 award to an "adult escort service." (What, an escort service can't be harmed by a fall-off in tourism?)

But that's just the PR side of things. The company also has mounted an intensive legal attack on Juneau in federal court in Louisiana. It has obtained a restraining order preventing further payments for the moment and is seeking a permanent injunction so that the policies governing the settlement awards can be recrafted. [Read more...]



Chevron's Lobbyist Now Runs the Congressional Science Committee (23 February 2014)
For Chevron, the second-largest oil company in the country with $26.2 billion in annual profits, it helps to have friends in high places. With little fanfare, one of Chevron's top lobbyists, Stephen Sayle, has become a senior staff member of the House Committee on Science, the standing congressional committee charged with "maintaining our scientific and technical leadership in the world."

Throughout much of 2013, Sayle was the chief executive officer of Dow Lohnes Government Strategies, a lobbying firm retained by Chevron to influence Congress. For fees that total $320,000 a year, Sayle and his team lobbied on a range of energy-related issues, including implementation of EPA rules under the Clean Air Act, regulation of ozone standards, as well as "Congressional and agency oversight related to offshore oil, natural gas development and oil spills."

Sayle's ethics disclosure, obtained by Republic Report, shows that he was paid $500,000 by Chevron's lobbying firm before taking his current gig atop the Science Committee.

In recent months, the House Science Committee has become a cudgel for the oil industry, issuing subpoenas and holding hearings to demonize efforts to improve the environment. Some of the work by the committee reflect the lobbying priorities of Chevron.

In December, the Science Committee, now chaired by Representative Lamar Smith (R-TX), held yet another hearing to try to discredit manmade global warming. In August, the committee issued the first subpoena in twenty-one years, demanding "all the raw data from a number of federally funded studies linking air pollution to disease." [Read more...]



Maureen McDonnell at heart of gift scandal (23 February 2014)
"I know her as a very, very nice, unassuming person, and a very frugal-living person -- a very hardworking person," said Kubiak, whose attorney husband worked and socialized with the ex-governor.

That is not how the U.S. Department of Justice sees it.

Barely a week after McDonnell left office last month, a federal grand jury indicted him and his wife on 14 counts each of trading on their influence to enrich themselves and family members. And while investigators say the once-rising Republican star accepted lavish gifts, golf outings and other favors in exchange for boosting businessman Jonnie Williams and his company, Star Scientific, the 43-page indictment paints Maureen McDonnell as the one who had her hands outstretched the most.

What started with a request for help purchasing a designer gown for her husband's inauguration in 2009 ballooned into gifts of designer clothes and accessories, personal loans, a Rolex watch and a large check for her daughter's wedding reception, prosecutors allege. In return, they say, Williams got special access to state officials, a reception at the executive mansion and McDonnell's endorsement for what was to be Star Scientific's breakthrough product : Anatabloc, an anti-inflammatory. [Read more...]



California almond farmers face tough choices (23 February 2014)
FIREBAUGH, Calif. (AP) -- With California's agricultural heartland entrenched in drought, almond farmers are letting orchards dry up and in some cases making the tough call to have their trees torn out of the ground, leaving behind empty fields.

In California's Central Valley, Barry Baker is one of many who hired a crew that brought in large rumbling equipment to perform the grim task in a cloud of dust.

A tractor operator drove heavy steel shanks into the ground to loosen the roots and knock the trees over. Another operator, driving a brush loader equipped with a fork-like implement on the front, scooped up the trees and root balls and pushed them into a pile, where an excavator driver grabbed them up in clusters with a clawing grapple. The trees were fed into a grinder that spit wood chips into piles to be hauled away by the truckload and burned as fuel in a power plant.

Baker, 54, of Baker Farming Company, has decided to remove 20 percent of his trees before they have passed their prime. There's simply not enough water to satisfy all 5,000 acres of almonds, he said. "Hopefully, I don't have to pull out another 20 percent," Baker said, adding that sooner or later neighboring farmers will come to the same conclusion. "They're hoping for the best. I don't think it's going to come." [Read more...]



News from the Week of 16th to 22nd of February 2014
I've been too busy to process and post news links for the prior few weeks, however I hope to post links from earlier dates soon. - PR

DOJ accusations spark outrage at Missoula County Attorney's Office (22 February 2014)
At midweek, the county commissioners turned to Montana Attorney General Tim Fox for his take on the Justice Department report, which cited specific cases where victims said their allegations had been ignored or discounted by prosecutors. What they learned surprised them.

While he was still attorney general, Montana Gov. Steve Bullock struck an agreement with the DOJ in June of 2012 -- at the outset of the DOJ's investigation into Missoula's and the University of Montana's handling of sexual assault allegations.

The pact called on the DOJ to turn over to the state attorney general -- whose office oversees all county prosecutors -- any new allegations of sexual assaults or new information about previously reported sexual assault allegations.

Fox, as the current attorney general, sent a letter to the DOJ on Thursday requesting that information, citing the DOJ's allegations that new evidence had been uncovered and that past cases had been mishandled or inappropriately dismissed. [Read more...]



Healthcare's hidden costs can take patients by surprise (22 February 2014)
When a rheumatologist told Linda Drake of Miami that she might have lung cancer, the former smoker did some research and discovered a study for early detection and treatment of the disease with researchers in South Florida.

Drake, 57, decided to participate in the study because there was a $350 flat fee, and she could enroll through UHealth -- the University of Miami's network of clinics and hospitals in Miami-Dade, Broward, Palm Beach and Collier counties.

She could even go to a UHealth outpatient clinic close to work. That clinic, Sylvester at Deerfield Beach, is about a 40-mile drive north from UM's Miami hospitals, which include UM Hospital, Bascom Palmer Eye Institute, and Sylvester Comprehensive Cancer Center.

Drake's visit last spring took about one hour, she said, including a CT scan. She saw a technician and a nurse practitioner. About a week later, she received an analysis of the images by a radiologist she never spoke with or met.

The results were negative. Drake breathed a sigh of relief. But a few days later, an unpleasant surprise arrived in the mail: a bill for $210 from UHealth for "hospital services" labeled as "Room and Board - All Inclusive,'' even though she never set foot in a hospital or spent the night at the clinic. [Read more...]



Scott Walker urged county staff, campaign aides to promote him online (22 February 2014)
Madison -- In the heat of the 2010 governor's race, Scott Walker urged both county employees and campaign aides to go to news websites and post comments promoting him and his record, newly unsealed documents show.

It was just such anonymous posts by a county worker on campaign issues that prompted prosecutors to expand a secret "John Doe" investigation -- launched to probe into missing money in a veterans fund -- to also examine whether taxpayer dollars were being used illegally to finance political operations.

In one instance in May 2010, for example, a close ally posted online a portion of a Walker email almost verbatim on a Journal Sentinel story just minutes after receiving the directive. Walker had sent the note to an inner circle that included county administrators as well as campaign operatives.

Tapping out a message on his campaign Blackberry on the afternoon of May 4, 2010, Walker urged county aides, campaign staffers and other trusted volunteers to go to an online Journal Sentinel business story and respond to critics of his plan to privatize the airport in the comments section below the story. [Read more...]



Document: Month-long traffic study for Fort Lee (22 February 2014)
A review of additional documents indicates that Michaels may have known about the planned month-long duration of the lane closures sooner than other high-ranking Port Authority officials.

Emails subpoenaed by the N.J. Legislature show that Robert Durando, manager of the George Washington Bridge, learned that the lane closures would be continued into the following day "at a minimum" almost six hours after Michaels told Fort Lee officials that the changes would be in place for a month.

And while Michaels told Bendul that Port Authority executives in Jersey City were behind the lane closures, Cedrick Fulton, director for Tunnels, Bridges, and Terminals at the Port Authority's Jersey City offices, actually learned of their day-to-day duration from Durando.

Although the lanes were closed for four mornings from September 9 to 12 before being re-opened by Port Authority Executive Director Pat Foye, a New York appointee, it has never been made clear how long Wildstein and Bill Baroni, Christie's top appointee at the agency, planned to restrict access to the bridge from Fort Lee. Thus far, only the notes and our interviews with Bendul about his conversation with Michaels show that the lane closures were planned to last for a month. [Read more...]



Thousands of families left out of state funding to help with developmental disabilities (22 February 2014)
She listened to their story about how a recent trip to a nearby pharmacy ended with Rowan clearing a shelf of supplements and scratching Amy's arm so hard it bled.

She watched the boy cling to his mother, unable to talk or make eye contact, a wash cloth dangling from his mouth for him to chew to calm his anxiety.

She typed their wishes into the laptop -- access to a behavior program, help paying for needed therapies, an occasional visit from a trained caregiver to give them a break.

Six weeks later, the results of the update evaluation arrived by mail: Rowan still met the state's criteria for receiving services.

But still, the letter reported, "there is no funding available." [Read more...]



Maersk confirms drugs found with 2 dead U.S. guards (22 February 2014)
Update: An autopsy is planned next week for the bodies of the two security guards to determine their cause of death, according to The Associated Press.

Police in the Seychelles found drugs and hypodermic needles alongside the bodies of two American security guards who died aboard the Maersk Alabama this week, raising concerns about drug abuse aboard the ship, the shipping company confirmed.

The two men, identified by police and the Navy as Mark Kennedy and Jeffrey Reynolds, both worked for the Trident Group, a Virginia Beach-based maritime security firm.

Maersk Line Ltd., the Norfolk-based shipping company, said that based on its experience, "this is an isolated incident." Still, the company is taking steps to prevent substance abuse in the future. [Read more...]



Australian TV star Charlotte Dawson found dead (22 February 2014)
SYDNEY (AP) -- Australian TV star and former model Charlotte Dawson, who became an anti-bullying activist after she was targeted online, has been found dead at age 47.

Famed for TV shows such as "Australia's Next Top Model," the New Zealand-born star had a history of depression. She was found dead in her Sydney apartment on Saturday morning. Police said there were no suspicious circumstances, which is how they usually describe suicide.

Sydney's The Sunday Telegraph newspaper reported that she was found hanged.

In 2012, she was admitted to a Sydney hospital after a suicide attempt following an ongoing tirade of abuse on Twitter. She had taken prescription tablets with wine and tweeted: "you win" in a suicide note to her cyber tormentors. [Read more...]



Mexico becoming a driving force in auto production (22 February 2014)
The first Honda Fit rolled off the assembly line Friday at a new $800-million factory near Celaya, Mexico, a symbol of the growing might of the country's auto industry.

Honda's U.S. factories spit out hundreds of thousands of Accords and Civics each year. But when the automaker redesigned the Fit for North America, it turned to Mexico for an increasingly skilled workforce and favorable export rules.

Mexico already accounts for about 18% of North American auto production, but that's expected to jump to 25% by 2020 as automakers pour billion of dollars into factories, said Joe Langley, an analyst at IHS Automotive. The nation has joined Germany, Japan and the U.S as one of the heavyweights of auto production, he said.

U.S. auto factories have also kicked into a higher gear since the recession as auto sales have rebounded. But Mexico's plants are adding jobs and production even more quickly.

Mexico's auto industry employment has soared 46% to about 580,000 jobs since 2009, according to the Brookings Institution. U.S. auto employment has gained 16% in the same period. [Read more...]



Mexico's billionaire drug kingpin 'El Chapo' caught (22 February 2014)
The head of Mexico's Sinaloa Cartel -- who was widely considered the world's most powerful drug lord -- was captured overnight by U.S. and Mexican authorities at a hotel in Mazatlan, Mexico, ending a bloody and decades-long career that terrorized large swaths of the country.

Joaquin "El Chapo" Guzman Loera was taken alive during the night by Mexican marines in the beach resort town, Mexican and U.S. official said Saturday.

Guzman's nickname means "Shorty," but he towered over the world's illegal drug trade. He is believed to be the main supplier of drugs to the United States and many other countries, according to The New York Times.

Despite his capture, it is likely that new leaders are waiting to take his place. [Read more...]



How Avocado Can Help with Weight Management (22 February 2014)
According to research published in the Nutrition Journal,1 eating just one-half of a fresh avocado with lunch may satiate you if you're overweight, which will help prevent unnecessary snacking later.2

The study also found that avocados appear helpful for regulating blood sugar levels, which is important for most people, considering that one in four American are either diabetic or pre-diabetic. As reported by the featured article in Medical News Today:3

""For their study, the researchers wanted to see how avocado consumption impacted a person's satiety, blood sugar and insulin response, and food consumption following a meal." [Read more...]



North Carolina coal ash spills 'permanently plugged.' officials say (21 February 2014)
Duke Energy Corp., a North Carolina-based energy company, successfully halted a second leak at its decommissioned power plant in Eden that was found to be threatening a river already tainted by toxic sludge weeks earlier, state environmental regulators told Al Jazeera Friday.

After discovering the leak on Tuesday, the state's Department of Natural Resources (DNER) ordered Duke Energy to plug a 36-inch pipe that was allowing coal ash and slurry -- the waste product of burning coal -- to spill into the Dan River.

The first leak, which was plugged on Feb. 8, occurred when a 48-inch pipe at the same plant broke under a 27-acre coal ash pond, spilling thousands of tons of the pollutant into the river.

DNER told Al Jazeera that Duke Energy packed the second pipe with 40 feet of concrete at about 2:30 a.m. on Friday. [Read more...]



Fish in Gulf of Mexico experience heart attacks due to oil contamination (21 February 2014)
(NaturalNews) Swimming majestically in the open seas, with eyes wide on both sides of its face, the bluefin tuna gazes into... a curtain of crude oil.

When the 2010 BP oil spill contaminated the waters of the Gulf of Mexico, beautiful wild fish like the bluefin tuna were forced to face new challenges for survival. Now, researchers from the National Oceanic and Atmospheric Administration (NOAA) and Stanford University are discovering that oil pollution can elicit early heart attacks in this species of fish.

Bluefin tuna cannot escape or hide from heart-debilitating oil pollution
These fish, which can weigh up to 550 pounds and measure 6.5 feet long, are not immune from the damaging effects of oil pollution. As one of the world's largest fish species in the world, the bluefin tuna is also built for both speed and endurance. With the ability to retract their dorsal and pectoral fins, bluefin tuna can reduce drag and swim up to 43 miles per hour. Their gorgeously colored metallic blue top and silver-white bottom help keep the fish camouflaged in the open seas, from top to bottom. But what the fish can not hide from or swim faster than is a massive oil spill. In this new study, oil pollution is found to block the bluefin tuna's cardiac tissues from receiving needed calcium and potassium, causing early heart attacks.

The early die-off of these bluefin tuna in the Gulf of Mexico could mean shortages of food for those who depend on the species for survival. The oil pollution could possibly be passed upward through the food chain. Since bluefin tuna swim from the tropical Gulf of Mexico to the cold climate near Europe several times a year, the early death of these fish may spell consequences for other parts of the world. Aggressive commercial fishing is also pushing these fish closer to extinction, so the early die-offs from the oil are not helping. [Read more...]



The dark side of acetaminophen (21 February 2014)
There is a drug -- probably sitting in your purse, desk drawer or medicine cabinet -- that is widely considered one of the world's safest painkillers. But over the last decade, it has killed hundreds of Canadians, hospitalized tens of thousands and cost the health-care system tens of millions, a Toronto Star investigation has found.

Acetaminophen has spent more than half a century as one of Canada's top-selling non-prescription drugs. It can be found in nearly 500 products and billions of doses are taken safely every year.

But few Canadians appreciate the potential dangers of acetaminophen -- the ingredient that made Tylenol famous but can be found in everything from Nyquil and NeoCitran to prescription painkillers such as Percocet. This is a drug many consumers take as casually as M&Ms -- both of which can be bought at any gas station or drugstore, sometimes in packages containing hundreds.

While Health Canada tried to address these issues by updating label warnings in 2009, it ignored stronger changes recommended by its own scientists, according to internal documents obtained by the Star -- language that was also opposed by the non-prescription drug industry.

Canadians' lack of understanding, compounded by a culture of overmedicating, can turn a safe drug into something dangerous. Acetaminophen is often used in suicides -- nearly 300 between 2000 and 2009, according to a Statistics Canada database -- but a Star investigation has found that Canadians are also dying by accident. [Read more...]



NY Attorney General confirms real-life conspiracy among drug companies (21 February 2014)
(NaturalNews) The office of the New York Attorney General and the American units of Ranbaxy Laboratories Ltd. and Teva Pharmaceutical Industries Ltd. have come to terms on a settlement involving claims that an agreement between the two Big Pharma companies restricted competition unlawfully.

Both companies agreed to pay a small fine (by comparison) of $150,000 to New York State and to cease making similar agreements in the future as part of the settlement, Reuters reported. Neither company admitted or denied the allegations, but the settlement absolves them of having to do so.

By settling, the companies have ended an investigation that was being conducted by the state into an agreement that was signed by both in 2010 to sell a generic version of Pfizer, Inc.'s cholesterol-lowering drug Lipitor in the U.S., while not horning in on the exclusivity rights of other generic drugs sold by the pharmaceutical companies. Per Reuters:

"The agreement was drawn up as a contingency plan to allow Israel's Teva to sell the generic Lipitor, or atorvastatin calcium, in case Ranbaxy's version was not approved by the U.S. Food and Drug Administration before Lipitor lost its patent protection on November 30, 2011." [Read more...]



The Shadow Lobbying Complex: How Corporations Are Hiding Vast Influence Peddling Efforts (21 February 2014) [DemocracyNow.org]
LEE FANG: Good morning. My new story for The Nation looks into federal lobbying laws and the state of American lobbying. As you mentioned, on paper, the lobbying industry is decreasing. The number of registered lobbyists are shrinking. The amount spent is going down precipitously every year. But in reality, the influence industry, as it's known, is growing very quickly. It's becoming more sophisticated. Companies are spending more and more to influence policy. And in many ways, corporations are extending their reach and hiring as many lobbyists as they can as this industry grows.

JUAN GONZÁLEZ: Well, when President Obama was campaigning in 2008 and he came into office, he declared a virtual war, supposedly, on lobbyists, had an executive order banning lobbyists from his administration. Has that had anything to do with these lobbyists attempting now to go underground in terms of how they spend their money and how they influence legislation?

LEE FANG: That's right. And this is one of the big ironies of the Obama administration. President Obama campaigned vigorously in 2008 against the influence and the outsized influence of corporate lobbyists in American politics. He promised to drain the swamp and to come into office and enact stronger ethics reforms. But the only real enforcement or official action that he took was an executive order right when he got into office to not allow registered lobbyists into his administration. The catch was, many lobbyists simply de-registered, pushing the system more into the shadows, more into the darkness, and leading to where we are today. And the administration, at the same time, started issuing exemptions to still allow registered lobbyists into the Obama administration. So, little has changed. If anything, Obama's only action on lobbying has made the system worse.

AMY GOODMAN: Lee Fang, you encountered Zach Wamp, a former Republican politician, telling members of Congress he manages operations for Palantir, a controversial big data company that does work for intelligence agencies. I want to play a clip of the video of you questioning him about the scandals associated with the firm, which include allegations that they spied on activists. This is a clip of your encounter. [Read more...]



Silencing the Scientist: Tyrone Hayes on Being Targeted by Herbicide Firm Syngenta (21 February 2014) [DemocracyNow.org]
AMY GOODMAN: And, Professor Hayes, talk about exactly what you found. What were the abnormalities you found in frogs, the gender-bending nature of this drug atrazine?

TYRONE HAYES: Well, initially, we found that the larynx, or the voice box, in exposed males didn't grow properly. And this was an indication that the male hormone testosterone was not being produced at appropriate levels. And eventually we found that not only were these males demasculinized, or chemically castrated, but they also were starting to develop ovaries or starting to develop eggs. And eventually we discovered that these males didn't breed properly, that some of the males actually completely turned into females. So we had genetic males that were laying eggs and reproducing as females. And now we're starting to show that some of these males actually show, I guess what we'd call homosexual behavior. They actually prefer to mate with other males.

AMY GOODMAN: And so, where did you go with your research?

TYRONE HAYES: Well, eventually, what happened was the EPA insisted that--the Environmental Protection Agency insisted that the manufacturer release me from the confidentiality contract. And we published our findings in pretty high-ranking journals, such as Proceedings of the National Academy of Sciences. We published some work in Nature. We published work in Environmental Health Perspectives, which is a journal sponsored by the National Institutes of Health.

JUAN GONZÁLEZ: And when did you begin to get a sense that the company was organizing a campaign against you? What were the signs that you saw post the period when you published your findings? [Read more...]



Emails show how Scott Walker blurred lines between campaign and county business (21 February 2014)
In May 2010, when Scott Walker learned one of his employees was promoting his gubernatorial campaign on county time, he told his staff in the Milwaukee County executive's office that it could not happen again.

Internal documents collected as part of a criminal investigation show county staffers then ditched a secret wireless router that had allowed them to trade campaign-related emails from their personal laptops without leaving traces on the county's computer system.

But they and Walker continued to use private email accounts to conduct campaign business during regular work hours, a State Journal review of more than 28,000 pages of emails released Wednesday shows.

Even county business was conducted largely on private emails, often with the Friends of Walker campaign staff included. Hiring and firing decisions, crafting the county budget and responding to several crises during his 2010 run for the governor's office all were coordinated between Walker's campaign and county staff. [Read more...]



Federal judge tosses out legal challenge over NYPD surveillance of Muslims (21 February 2014)
The first legal challenge to the New York police department's blanket surveillance of Muslims in the wake of the 9/11 terrorist attacks has been dismissed by a federal judge in New Jersey in a ruling that lawyers acting for the plaintiffs have described as preposterous and dangerous.

Judge William Martini, sitting in the US district court for the district of New Jersey, threw out a lawsuit brought by eight Muslim individuals and local businesses who alleged their constitutional rights were violated when the NYPD's mass surveillance was based on religious affiliation alone. The legal action was the first of its type flowing from the secret NYPD project to map and monitor Muslim communities across the east coast that was exposed by a Pulitzer prize-winning series of articles in 2011 by the Associated Press.

In his judgment, released on Thursday, Martini dismisses the complaint made by the plaintiffs that they had been targeted for police monitoring solely because of their religion. He writes: "The more likely explanation for the surveillance was a desire to locate budding terrorist conspiracies. The most obvious reason for so concluding is that surveillance of the Muslim community began just after the attacks of September 11, 2001. The police could not have monitored New Jersey for Muslim terrorist activities without monitoring the Muslim community itself."

Baher Azmy, legal director of the Center for Constitutional Rights that represented the plaintiffs along with attorneys from the civil rights group Muslim Advocates, said that the ruling was dangerous. He equated it with the now widely discredited US supreme court ruling in 1944, Korematsu v United States, that declared constitutional the blanket internment of Japanese Americans during the second world war. [Read more...]



Republican Scott Walker faces potential fallout from incriminating email trove (21 February 2014)
Most embarrassingly for Walker, who faces in an uphill battle to attract minority voters in any presidential campaign, are a clutch of racist emails shared between his former aides.

One, forwarded from Walker's ex-chief of staff, Thomas Nardelli to Rindfleisch -- his deputy -- is a joke about an African American "negro" who discovers he is a minority in other ways. "I can handle being a black, disabled, one armed, drug-addicted Jewish homosexual," the email says, "but please, oh dear God, don't make me a Democrat".

Another, sent to Rindfleisch from someone outside Walker's staff, joked that welfare recipients were "mixed in color, unemployed, lazy, can't speak English and have no frigging clue who the r [sic] Daddys [sic] are".

"That is hilarious," Walker's deputy chief of staff replied. "And so true!"

The emails were discovered by American Bridge 21st Century, one of the several Democratic and liberal groups sifting through the cache of emails since they were released on Wednesday. [Read more...]



UAW demands labour board review Volkswagen plant vote (21 February 2014)
Union officials filed an appeal on Friday against a vote that denied labour representation at a Tennessee Volkswagen plant, blaming a "firestorm of interference" for the no vote.

The United Auto Workers (UAW) narrowly lost a vote last week to represent workers at VW's Chattanooga plant, the German car company's only factory in the US and one of the company's few in the world without a works council.

The vote was seen as a major blow for the UAW and union representation in southern manufacturing states. It came after months of intense lobbying against the UAW from rightwing pressure groups and Republican politicians.

"A firestorm of interference from politicians and special interest groups threatening the economic future of the plant occurred just before and during three days of voting," the UAW said in a statement. [Read more...]



Virginia coal miner pinned by machine, killed (21 February 2014)
GRUNDY, Va. (AP) - State mining inspectors are investigating the death of a coal miner who was pinned by a coal-extracting machine he was operating in a southwest Virginia mine.

A spokeswoman for the state Department of Mines, Minerals and Energy says 24-year-old Arthur David Gelenster sustained fatal injuries Friday afternoon at a mine in Buchanan (buhk-AN'-un) County.

Tarah Kesterson says the death of the Buchanan County man occurred at Dominion Coal Corp. Mine No. 30 near the unincorporated town of Whitewood.

Kesterson said Gelenster was operating a machine called a continuous miner to extract coal from the underground mine. [Read more...]



Fracking infrastructure? Not in my backyard, says Exxon CEO (21 February 2014)
Woe is Rex Tillerson, CEO of ExxonMobil.

Public utility Cross Timbers Water Supply Corp. has had the nerve to plan a water tower in Bartonville, Texas -- right next to Tillerson's own personal horse ranch! Not only is the tower a blight on Tillerson's very own piece of Texas forever, but it's also going to bring all kinds of noise, traffic, and plebeians to his driveway. Oh, and one more thing -- it's also going to supply the energy companies that are quickly growing their fracking operations in the area. Included among these companies is XTO Energy, which ExxonMobil acquired in 2009.

Tillerson and his wife have brought suit against Cross Timbers to block the proposed water tower, and they're not alone. Former U.S. House Majority Leader Dick Armey (R) and his wife are the lead plaintiffs in the suit. Armey's impressive track record includes a stint as chairman of Tea Party-affiliated FreedomWorks, a D.C.-based nonprofit committed to "helping activists fight for lower taxes, less government, and more freedom."

The Cross Timbers case has been going on since 2012, and was recently sent back to the district court after a ruling reversal by an appellate judge, according to The Wall Street Journal. The Tillersons, Armeys, and their co-plaintiffs argue that they were promised that utility construction would not come near their homes. Cross Timbers' position has been that, as a public utility, they can build wherever they goddamn please. [Read more...]



Obama to host Dalai Lama amid strained China-US ties (21 February 2014)
Barack Obama is to meet the Dalai Lama, Tibet's exiled spiritual leader, at the White House on Friday -- with the Chinese government immediately condemning it is a "gross interference" in China's internal affairs that will "seriously damage" relations with Washington.

Obama's announcement of a midmorning session with the Dalai Lama was sure to draw a reprimand from China, which views him as a violent separatist because he seeks more autonomy for Tibet. In its announcement the White House said the Dalai Lama was "an internationally respected religious and cultural leader" and noted Obama had met with him twice before, in February 2010 and July 2011.

In what appears to be a small concession to the Chinese, Obama will see the Dalai Lama in the White House Map Room, a historically important place but of less significance than the Oval Office, the president's inner sanctum.

A senior Chinese official vowed this week to ignore foreign pressure on human rights and said foreign leaders who meet with the Dalai Lama should "pay a price" for it. [Read more...]



Transcripts show Federal Reserve's struggle to deal with 2008 financial crisis as it unfolded (21 February 2014)
The nation was nearly a year into the Great Recession before then-Federal Reserve Chairman Ben S. Bernanke accepted the magnitude of the country's economic distress.

The financial system was rapidly unraveling in September 2008. Investment bank Lehman Brothers had collapsed, and the Fed was rescuing insurance giant AIG from the brink of insolvency with an $85 billion bailout. Wall Street was panicking, with stock markets falling more than 4 percent in a day. More than a million workers had lost their jobs.

Even so, Bernanke thought the Fed had probably done enough, according to newly released transcripts. So he recommended that the central bank leave its key interest rate unchanged -- a move the Fed would come to regret.

"I think that our policy is looking actually pretty good," he told his colleagues around the mahogany table at the Fed's headquarters in Washington. [Read more...]



Virginia Medicaid dispute is a shutdown in the works (21 February 2014)
If the high stakes of a fractious Medicaid expansion debate that threatens a state government shutdown weren't clear before, they were after marathon legislative debates ended Thursday with one side of the state Capitol accepting the idea and the other rejecting it.

Sharp divisions between the Republican House of Delegates and the Democratic Senate - highlighted by the day's action - set up the potential for a protracted staring contest that could delay approval of Virginia's proposed two-year, $96 billion budget to fund an array of public programs.

Virginia's next budget cycle starts July 1. Reaching that date without an approved spending plan could force the state to shutter operations.

No money could be paid out of the state treasury, said Del. Chris Jones, R-Suffolk, chairman of the budget-writing House Appropriations Committee.

Teachers and police would not get paid, the Virginia Department of Transportation would shut down, and state employees would be laid off. [Read more...]



Thai farmers call off airport protest (21 February 2014)
Thai farmers called off a tractor drive to Bangkok's main airport to protest against not being paid under a rice subsidy scheme after an assurance they would get their money, a spokesman said, welcome news for Prime Minister Yingluck Shinawatra.

The rice subsidy program was among the populist policies pioneered by Yingluck's billionaire brother, Thaksin Shinawatra, a former prime minister central to a conflict that has divided Thais for years and triggered protests and sometimes violence that have paralyzed parts of the capital for weeks.

The farmers had said they wanted to make a symbolic protest, with no plans to block air traffic as in 2008, when protesters forced Bangkok's two main airports to close for more than a week.

Former member of parliament Chada Thaiseth, speaking for the farmers gathered in Ayutthaya province, said they had been assured of payment.

"The government will make payment next week. The farmers will head back now and will see whether the government will pay as promised," he told Reuters. "If it isn't delivered, we will return." [Read more...]



Africa: Young Scientists Neglected in Developing World (21 February 2014)
Cairo -- A lack of resources, training and funding opportunities are the most cited obstacles facing young researchers in the developing world, according to a survey by the Global Young Academy (GYA), a group that supports young scientists.

The Global State of Young Scientists (GloSYS) report, published last month (21 January), assessed the needs of young researchers around the world.

Its authors say they hope that providing a "snapshot of what is known and not known about young scholars around the world" will help decision-makers identify "where to focus their energies, and how best to direct limited resources to supporting young researchers and the innovation system of which they are a part".

Irene Friesenhahn, a GloSYS project officer and co-author of the report, says they found that researchers in the developing world lack resources on several fronts, including research grants and training opportunities. [Read more...]



These blind rescued cows are best friends, and our hearts just exploded (21 February 2014)
Eight-year-old Sweety, who also has a hoof infection, was saved from slaughter in Ontario and shipped to New York's Farm Sanctuary as a companion for Tricia, a 12-year-old blind cow who's been blind since birth. Cows are herd animals and get lonely easily, and Tricia had lost her last companion a year ago.

Luckily, Sweety and Tricia hit it off instantly, first mooing at each other from their stalls and then bumping noses and nuzzling when they got to meet. Before long, they were eating and sleeping together, and Tricia (who's more experienced in being blind) was guiding Sweety around obstacles. And suddenly, we were also having a hard time seeing clearly. Must be something in our eyes. [Read more...]



What Edward Snowden Leaked Was Nothing Compared to What He Didn't (20 February 2014)
Here, at least, is a place to start: intelligence officials have weighed in with an estimate of just how many secret files National Security Agency contractor Edward Snowden took with him when he headed for Hong Kong last June. Brace yourself: 1.7 million. At least they claim that as the number he or his web crawler accessed before he left town. Let's assume for a moment that it's accurate and add a caveat. Whatever he had with him on those thumb drives when he left the agency, Edward Snowden did not take all the NSA's classified documents. Not by a long shot. He only downloaded a portion of them. We don't have any idea what percentage, but assumedly millions of NSA secret documents did not get the Snowden treatment.

Such figures should stagger us and what he did take will undoubtedly occupy journalists for months or years more (and historians long after that). Keep this in mind, however: the NSA is only one of seventeen intelligence outfits in what is called the US Intelligence Community. Some of the others are as large and well funded, and all of them generate their own troves of secret documents, undoubtedly stretching into the many millions.

And keep something else in mind: that's just intelligence agencies. If you're thinking about the full sweep of our national security state (NSS), you also have to include places like the Department of Homeland Security, the Energy Department (responsible for the US nuclear arsenal), and the Pentagon. In other words, we're talking about the kind of secret documentation that an army of journalists, researchers, and historians wouldn't have a hope of getting through, not in a century.

We do know that, in 2011, the whole government reportedly classified 92,064,862 documents. If accurate and reasonably typical, that means, in the twenty-first century, the NSS has already generated hundreds of millions of documents that could not be read by an American without a security clearance. Of those, thanks to one man (via various journalists), we have had access to a tiny percentage of perhaps 1.7 million of them. Or put another way, you, the voter, the taxpayer, the citizen--in what we still like to think of as a democracy--are automatically excluded from knowing or learning about most of what the national security state does in your name. That's unless, of course, its officials decide to selectively cherry-pick information they feel you are capable of safely and securely absorbing, or an Edward Snowden releases documents to the world over the bitter protests, death threats, and teeth gnashing of Washington officialdom and retired versions of the same. [Read more...]



Big Antarctic glacier to keep raising seas, even without warming (20 February 2014)
(Reuters) - A thawing Antarctic glacier that is the biggest contributor to rising sea levels is likely to continue shrinking for decades, even without an extra spur from global warming, a study showed on Thursday.

Scientists said the Pine Island Glacier, which carries more water to the sea than the Rhine River, also thinned 8,000 years ago at rates comparable to the present, in a melt that lasted for decades, perhaps for centuries.

"Our findings reveal that Pine Island Glacier has experienced rapid thinning at least once in the past, and that, once set in motion, rapid ice sheet changes in this region can persist for centuries," they wrote in the U.S. journal Science.

A creeping rise in sea levels is a threat to low-lying coasts from Bangladesh to Florida, and to cities from London to Shanghai. Of the world's biggest glaciers, in Antarctica and Greenland, Pine Island is the largest contributor. [Read more...]



Military psychological counseling programs faulted (20 February 2014)
The 291-page report was especially critical of the Pentagon's biggest and costliest prevention program, known as Comprehensive Soldier and Family Fitness, which is used throughout the Army.

Based on the principles of positive psychology, it includes training in assertiveness, negotiation and coping strategies such as maintaining an optimistic outlook on life. About 900,000 soldiers receive the training each year at a cost of $50 million. The program was recently expanded to include families of service members.

The Army has portrayed it as a success based on internal reviews that found that soldiers saw small improvements on some measures of psychological health.

But the medical committee concluded that the gains were not clinically meaningful. The program did not reduce rates post-traumatic stress disorder or depression.

"The effects were so small," Warner said. "The amount of money being spent was so large. It did not look like a meaningful investment." [Read more...]



World's biggest offshore wind farm won't expand because of birds (20 February 2014)
Phase 1 of the London Array is already complete -- and generating as much as 630 megawatts of electricity. Phase 2, which would have boosted electricity production at the sprawling site by more than a half, will not move forward as originally planned.

The news is just the latest setback to Britain's efforts to scale up its already-impressive wind energy portfolio. Other wind-power plans have also been put on ice. Bloomberg explains:

"The project is at least the sixth U.K. offshore wind plan in three months to be canceled or reduced. All six of the country's six biggest utilities have now scaled back their ambitions, delivering a blow to an industry that Prime Minister David Cameron's government is promoting to reduce emissions and replace aging power plants."

Smart siting of wind turbines is one of the best ways of protecting wildlife from their powerful blades. The good news here is that the companies behind the London Array aren't abandoning their ambitions to produce more wind energy -- they say they're going to look at other sites. [Read more...]



Toxic Legacy: Uranium Mining in New Mexico (20 February 2014)
Most people are unaware that the third-largest nuclear disaster in world history occurred in New Mexico.

Less than four months after the Three Mile Island nuclear reactor meltdown in 1979, three times as much radiation was released when a spill at a uranium mill at Church Rock, New Mexico, dumped 94 million gallons of mill effluent and more than 1,000 tons of acidic, radioactive sludge into an arroyo that emptied into the Puerco River.

The only two nuclear disasters that have released more radiation were those at Fukushima and Chernobyl.

The Navajo Nation, where the spill occurred, is riddled with 521 abandoned uranium mines across the three states included within the reservation, according to the EPA; 450 of those mines and eight former uranium mill sites are in New Mexico, and three of these are designated superfund sites. These sites are the source of contamination for tens of millions of gallons of groundwater and countless acres, the brunt of which is on Navajo land.

Like other indigenous peoples whose reservations happened to have uranium deposits the federal government, and later private companies, desired, the Navajo were not warned of the dangers of radiation. [Read more...]



BP to meet with feds on parameters of oil spill penalty trials (20 February 2014)
HOUSTON -- A federal judge on Wednesday ordered BP and U.S. attorneys to meet next month to discuss how the "penalty phase" in BP's oil spill trial will proceed.

That meeting may decide some parameters of the third and final phase in the civil trial, such as how many trial days or expert witnesses would be required. The proposed penalty phase itself would determine how much BP owes in environmental fines for the 2010 Gulf of Mexico oil spill.

Last week, U.S. attorneys said in court documents that a three-week trial with a limited number of witnesses would be sufficient for the key chapter in BP's civil trial.

BP responded in court documents that U.S. attorneys were attempting to truncate the penalty phase, and recommended time for "substantial discovery and rigorous trial presentations for" eight statutory factors used to determine Clean Water Act fines. The British oil giant contended it is premature to set limits on facts, expert witnesses and time allotted for trial presentation. [Read more...]



EPA declares BT toxin safe for humans in soy foods, comments open until April 14th (20 February 2014)
(NaturalNews) In another victory for the chemical industry, the U.S. Environmental Protection Agency (EPA) has declared that residue of Bt toxin from genetically modified (GM) Bt crops is permissible at all levels in soy foods for humans and soy feed for animals. The EPA has essentially relieved the biotechnology industry of all responsibility for this genetic poison in a final rule published on February 12, 2014, which exempts from residue tolerance requirements all soybeans currently grown for and processed into food.

The rule, which is open for public comment in the Federal Register until April 14, specifically exempts soybeans from having to contain less than a certain amount of Bacillus thuringiensis (Bt) Cry1F protein residue in order to be considered safe. Under its new EPA designation, Bt toxin will now be considered a "plant-incorporated protectant" (PIP), which directly counters science by implying that GM-induced Bt toxin is somehow safe at all exposure levels.

"Dow AgroSciences LLC submitted a petition to EPA under the Federal Food, Drug, and Cosmetic Act (FFDCA), requesting an exemption from the requirement of a tolerance," explains the EPA in its rule summary. "This regulation eliminates the need to establish a maximum permissible level for residues of Bacillus thuringiensis Cry1F protein in soybean under the FFDCA."

EPA exemption will allow Bt toxin in drinking water

What this means is that you and your family will now potentially be exposed to drastically higher levels of a poisonous bacterium protein that, while it does occur naturally in soil, was never meant to be inserted directly into the DNA of food crops. As a result, Bt toxin, which literally explodes the stomachs of insects that eat it, will not only be found inside GM corn kernels, GM soybeans and other GM products, but also on the outsides of soybeans, both GM and non-GM. [Read more...]



20 journalists face trial on terror charges in Egypt (20 February 2014)
CAIRO -- Egypt is set to put 20 journalists, including four foreigners, on trial Thursday on terror-related charges in a case with ominous implications for freedom of expression under the military-backed interim government.

Many rights groups describe the case as the latest episode of oppression against journalists criticizing the military and the interim Cabinet in general and those allegedly sympathizing with the Muslim Brotherhood in particular.

Eight of the 20 reporters are currently detained.

The Egyptian defendants are accused of joining the terrorist-designated Muslim Brotherhood, while all of the reporters are charged with falsifying news and broadcasting illegally in order to tarnish Egyptian authorities' image after the ouster of President Mohamed Morsi in July. [Read more...]



Radioactive water leak at Fukushima (20 February 2014)
The operator of Japan's Fukushima nuclear plant said on Thursday that 100 metric tons of highly contaminated water had leaked out of a tank, the worst incident since last August, when a series of radioactive water leaks sparked international alarm.

Tokyo Electric Power Company told reporters the latest leak was unlikely to have reached the ocean. But news of the leak at the site, devastated by a 2011 earthquake and tsunami, further undercut public trust in a utility rocked by a string of mishaps and disclosure issues.

"We are taking various measures, but we apologize for worrying the public with such a leak," said Masayuki Ono, a spokesman for the utility, also known as TEPCO. "Water is unlikely to have reached the ocean as there is no drainage in that tank area."

TEPCO said water overflowed from a large storage tank at the site late on Wednesday after a valve had remained open by mistake and sent too much contaminated water into a separate holding area. [Read more...]



Microscrewed: Why California's drought could muck up local beers (20 February 2014)
By now we've all heard that this year's dry spell has left California officially screwed. With 63 percent of the state considered to be in an "extreme" drought, towns are running low on water, farmers and ranchers are scrambling to figure out how to stay afloat, and elected officials are anxiously coming up with plans to stave off budgetary ruin.

And, most importantly, it could mean that your next Lagunitas IPA may leave you with an unfortunate "planky" taste.

Yes, your beer is under threat. Not only will we have to develop drought-hardy barley and contend with price spikes in the face of climate change, shriveling rivers could translate into a shift in water sources that would lend a certain harsh taste to your favorite brews.

As Jeremy Marshall, Lagunitas' head brewer, tells NPR, the Petaluma-based outfit prides itself on using "that unique, signature, clean Russian River water," to achieve the deliciousness of their beers. But as Lake Mendocino, the Russian River's major source, dries up, it could mean they'll have to resort to a less tasty option: groundwater.

"It would be like brewing with Alka-Seltzer," Marshall says. [Read more...]



Markets flooded with cash, should Fed prep to stamp out risk? (20 February 2014)
(Reuters) - A debate is growing louder within the Federal Reserve over whether it should stand ready to raise interest rates to prick any risky asset bubbles that its regulatory tools might fail to address.

The 2007-2009 financial crisis left many wondering whether the U.S. central bank should have more boldly tightened policy in the preceding years to head off the explosion of risky mortgage debt on Wall Street.

Now, after holding interest rates near zero for more than five years and pumping trillions of dollars into the economy through bond purchases, the question of how best to deal with bubble-like signs could become a defining one for the Fed and its new chief, Janet Yellen.

If the economy continues to grow but inflation stays stubbornly low, concerns over financial instability could prompt Yellen to more quickly wind down the policy stimulus than she otherwise might. [Read more...]



Five Epic Fails in the FCC's New Net Neutrality Plan (20 February 2014)
Fail #1: Let's fix this by proposing new rules (that we can't enforce)

The whole reason the FCC ended up in court (twice) is that it based its Net Neutrality rules on a shaky legal foundation. When the Bush-era FCC decided to classify cable and telco broadband as an "information service" instead of a "telecommunications service," it surrendered the FCC's power to protect the open Internet. These bad decisions finally caught up with the agency in January.

The reason the court threw out the FCC's rules is simple: Telling ISPs they cannot block or discriminate is an obligation the FCC can impose only on telecommunications service providers. Information services are exempt from these obligations. Since these FCC decisions treat broadband the same way they'd treat any website or application, the agency can't prohibit a broadband provider from discriminating any more than it can bar a website owner from rejecting an ad or an R-rated comment.

Though the courts have twice rejected the FCC's efforts here (previously rejecting an attempt to sanction Comcast for Internet blocking), the agency is trying to take a third bite at this wormy apple.

With this announcement, Wheeler is proposing to write rules that the court just told him he couldn't write unless the FCC reclassifies. [Read more...]



The most beautiful animal you've never seen (20 February 2014)
When I first saw a sea sapphire I thought I was hallucinating. The day had been anything but normal, but this part will always stand out. I'd spent the afternoon on a small dingy off the coast of Durban, South Africa. It was muggy, and I'd been working for hours---throwing a small net out, and pulling in tiny hauls of plankton that I'd then collect in jars. As I looked through one jar, the boat rocking up and down, I saw for an instant a bright blue flash. Gone. Then again in a different place. An incredible shade of blue. Maybe I'd been in the sun too long? Maybe I was seeing things? It wasn't until I got back to the lab that I discovered the true beauty and mystery of these radiant flashes.

I'd like you to meet one of the most beautiful animals I've ever seen...

The small creature I'd found was a Sapphirina copepod, or as I like to call it, a sea sapphire. Copepods are the rice of the sea, tiny shrimp-like animals at the base of the ocean food chain. And like rice, they are generally not known for their charisma. Sea sapphires are an exception. Though they are often small, a few millimeters, they are stunningly beautiful. Like their namesake gem, different species of sea sapphire shine in different hues, from bright gold to deep blue. Africa isn't the only place they can be found. I've since seen them off the coasts of Rhode Island and California. When they're abundant near the water's surface the sea shimmers like diamonds falling from the sky. Japanese fisherman of old had a name for this kind of water, "tama-mizu", jeweled water.

The reason for their shimmering beauty is both complex and mysterious, relating to their unique social behavior and strange crystalline skin. [Read more...]



John Boehner just bought a condo in Florida. Hello, retirement? (20 February 2014)
John Boehner's purchase of an $835,000 condo in an exclusive community in Marco Island, Fla. -- a story broken by Jonathan Strong at Breitbart News -- has increased chatter that the House speaker is planning his exit strategy from Washington when the 113th Congress draws to a close later this year.

According to USA Today, Boehner and his wife bought the condo on Feb. 11, and the speaker told his GOP colleagues about it during a gathering in Sarasota over the weekend. His office quickly sought to downplay the purchase as a sign of anything. "This area of Florida has been the Boehners' family vacation spot for many years, and rather than continue to put money into vacation rentals year after year, they decided to buy a condo," explained spokesman Michael Steel. "Their home is in West Chester, Ohio, and will continue to be."

Message sent. Buying a condo in Florida means nothing about Boehner's future.

But, we couldn't help but dig a little bit deeper given how much we have already written about Boehner's future in Congress -- and what it means for the fate of things like immigration reform in this Congress.

Let's start with this: Boehner has plenty of money to make this purchase even if he wasn't planning to head to the green pastures of the lobbying world in January 2015. According to his most recent financial disclosures, his net worth is between $1.9 and $5.9 million -- making him the 90th most wealthy member of Congress as of 2012. While a nearly million-dollar condo -- assuming he plans, as Steel insists, to keep his home in Ohio -- is a significant investment, it's not even close to a bank-breaker for someone like Boehner. [Read more...]



Egypt: Al Jazeera Journalists to Appear in Egypt Court (20 February 2014)
Twenty journalists, including those from the Al-Jazeera news agency, will go on trial in Egypt Thursday in a case that many say highlights the military-backed interim government's crackdown on dissent and free speech.

The journalists, including four foreigners, face charges including spreading "false information" about Egypt and supporting or belonging to the Muslim Brotherhood, which the government sees as a terrorist group.

Juris Greste, the father of one of the accused journalists, the Australian Peter Greste, told reporters he hopes his son will soon be released.

"Of course, as far as we are concerned, he's entirely and completely innocent and he should be either back home here or at his usual job in Nairobi," said the elder Greste. [Read more...]



US drops plan to collect vehicle data (20 February 2014)
The Homeland Security Department has abruptly reversed course and dropped plans to ask a private company to give the government access to a nationwide database of license plate tracking information.

Secretary Jeh Johnson canceled a contract proposal on Wednesday that had been issued last week.

The proposal said Immigration and Customs Enforcement was planning to use the license plate data in pursuit of criminal immigrants and others sought by authorities. The contract notice came amid growing concerns about government surveillance of U.S. citizens but didn't address potential privacy consequences.

Gillian Christensen, an ICE spokeswoman, said the contract solicitation was posted "without the awareness of ICE leadership."

"While we continue to support a range of technologies to help meet our law enforcement mission, this solicitation will be reviewed to ensure the path forward appropriately meets our operational needs," Christensen said. [Read more...]

PAM COMMENTARY: This is probably another case of backing off due to initial public outrage, with the intent of trying again after people have forgotten about it.



Coal ash still contaminating NC river, but state response lags (19 February 2014)
A new leak again raised concerns about water contaminated with coal ash flowing into the Dan River on the border of North Carolina and Virginia.

The second leak of arsenic-tainted water comes from the same pond where earlier this month at least 82,000 tons of ash mixed with 27 million gallons of contaminated water -- which had been stored in an unlined pond at a decommissioned Duke Energy plant in Eden, N.C. -- escaped through a damaged storm drain into the river. The spill caused concerns about the water quality for residents who rely on the Dan River for drinking water, and prompted fierce reactions from environmental watchdog groups that said the spill was indicative of too-lax regulations for coal ash.

The newly discovered leakage of arsenic-tainted water, made public by Duke Energy and the North Carolina Department of Environment and Natural Resources (DENR) on Tuesday, comes from a second stormwater pipe that also travels below the 27-acre coal pond responsible for the first spill.

DENR had issued warnings about the structural integrity of the pipe last week, but Duke downplayed those concerns, saying video footage from inside the pipe showed it was structurally sound. [Read more...]



Lawsuit brings to light secrecy statements required by KBR (19 February 2014)
One of the nation's largest government contractors requires employees seeking to report fraud to sign internal confidentiality statements barring them from speaking to anyone about their allegations, including government investigators and prosecutors, according to a complaint filed Wednesday and corporate documents obtained by The Washington Post.

Attorneys for a whistleblower suing Halliburton Co. and its former subsidiary, Kellogg Brown & Root, said the statements violate the federal False Claims Act and other laws designed to shield whistleblowers.

They filed a complaint with the Justice Department and the Securities and Exchange Commission, requesting an investigation and demanding that the confidentiality statements be turned over to federal authorities so allegations of fraud can be identified.

"The apparent purpose and intent of the confidentiality agreements was to vacuum up any potential adverse factual information, conceal it in locked file cabinets and gag those with first-hand knowledge from going outside the company," Stephen M. Kohn, an attorney for the whistleblower, wrote in the complaint. [Read more...]



Number of depressed, medicated kids soaring, study shows (Canada) (19 February 2014)
The number of children being medicated with Prozac-like drugs and other antidepressants increased nearly three-fold over a 24-year period, new Canadian research shows.

For females, the spike was even more dramatic: Girls aged 15 to 19 were the heaviest users of antidepressants, with their prescription rate soaring 14.5 fold over the study period.

The findings, from researchers who tracked antidepressant prescribing to children and youth in Saskatchewan between 1983 and 2007, are raising fresh alarms over the number of children being diagnosed with mental problems and put on mood-altering drugs that have never been approved for use in Canada for anyone under 18.

The dramatic increase in prescribing is mainly the result of growing use of a class of drugs known as SSRIs, or selective serotonin reuptake inhibitors -- antidepressants that have been linked with an increased risk of aggression, violence and suicidal thinking.

"The safety and efficacy of SSRIs in children are still controversial," said lead author Xiangfei Meng, a research fellow in the department of psychiatry at the University of Saskatchewan in Saskatoon. [Read more...]

PAM COMMENTARY: WARNING: This article has a video, with sound, that starts playing without the reader taking any action.



U-Md. computer security attack exposes 300,000 records (19 February 2014)
More than 300,000 personal records for faculty, staff and students who have received identification cards at the University of Maryland were compromised in a computer security breach this week, school officials said.

The breach occurred about 4 a.m. Tuesday, when an outside source gained access to a secure records database that holds information dating to 1998.

Brian Voss, vice president and chief information officer at U-Md., said officials think that whoever got into the database duplicated the information, which includes names, Social Security numbers, dates of birth and university identification numbers for 309,079 people affiliated with the school on its College Park and Shady Grove campuses.

The hackers did not change anything within the university's computer system, but Voss said the attackers essentially "made a Xerox of it and took off."

Voss said that what most concerns him is the sophistication of the attack: The hacker or hackers must have had a "very significant understanding" of how the school's data are designed and protected. Voss said the security breach appears to be in contrast with typical attacks, in which "someone left the door open," creating an easy opportunity for any hacker. [Read more...]

PAM COMMENTARY: That's pretty old data to retain in an area exposed to the web.



Nebraska judge strikes down legislature's move allowing Keystone XL route (19 February 2014)
A Nebraska judge Wednesday struck down a state law that allowed Gov. Dave Heineman to approve the route of the controversial Keystone XL pipeline, a decision that could significantly delay the $5.3 billion project.

Lancaster County District Judge Stephanie F. Stacy said the 2012 law violated the state constitution. She permanently blocked Heineman (R) and other defendants "from taking any action on the governor's January 22, 2013 approval of the Keystone XL Pipeline route," such as allowing land to be acquired by eminent domain for the project.

Stacy concluded that the state legislature could not take the routing power away from its Public Service Commission and allow Heineman to make the decision. More than 200 miles of the proposed pipeline, which would carry as many as 830,000 barrels of heavy crude oil daily from Canada to refineries in the Gulf of Mexico, would run through Nebraska.

The judge's decision to overturn LB 1161, enacted in the final hours of the state's 2012 session, means "there is no approved route across Nebraska now," said David A. Domina, the lawyer who represented the three landowners who filed the lawsuit. "This statute is the only statute we have out here that creates a procedure for getting a permit" for a pipeline, said Domina, who is running for U.S. Senate as a Democrat this fall. [Read more...]



Keystone XL pipeline thrown into limbo by Nebraska court ruling (19 February 2014)
WASHINGTON -- The hurdles standing before the Keystone XL pipeline project grew ever taller Wednesday as a Nebraska court dealt the long-delayed project another significant setback.

A district judge ripped up a state law that might have been used to force landowners to allow the pipeline on their property.

As a result, the project could find itself in limbo indefinitely, even if the Obama administration allows the pipeline to cross the U.S. border -- a key step that is itself by no means certain.

Lancaster County Judge Stephanie Stacy declared unconstitutional a law that had given Nebraska Gov. Dave Heineman the power to push the project through private land.

Now, unless the law is reinstated by a higher court, Calgary-based pipeline builder TransCanada Corp. might be forced to seek permission from every last landowner on the route. [Read more...]



Jahi McMath "much better," mom says (19 February 2014)
More than a month since she was moved from Children's Hospital in Oakland, Jahi McMath -- who was declared dead in December -- is "much better physically" and "not suffering," according to her family.

In her first post since the 13-year-old Oakland girl was taken to an undisclosed facility and given feeding and tracheostomy tubes, Nailah Winkfield, Jahi McMath's mother, wrote on Facebook Wednesday that she sees in her daughter "changes that give me hope."

"I know people are concerned and I want to make sure you know that Jahi is not suffering, she is surrounded by love," she said. "I will never let her suffer."

Three different doctors declared Jahi dead due to brain death following complications from a surgery to remove her tonsils, adenoids and other tissue as a treatment for sleep apnea. [Read more...]

PAM COMMENTARY: I thought it was odd when the hospital wanted to disconnect her so soon, and against the family's wishes. It seemed they were too concerned about liability when they should have taken responsibility for their own mistakes.



What's Causing the Huge Spike in Earthquakes in Oklahoma? (19 February 2014)
A dramatic uptick in earthquakes has been shaking central Oklahoma this year, continuing a recent trend of unusually high earthquake activity in the state and leading scientists to speculate about a possible link to oil and gas production there.

The US Geological Survey found that from 1975 to 2008, central Oklahoma experienced one to three 3.0-magnitude earthquakes a year, compared with an average of forty per year from 2009 to 2013. And it looks like that number is going to get bigger. It's only February, and the state has already logged more than twenty-five quakes of 3.0-magnitude or larger this year, and more than 150 total quakes in the past week alone.

This startling graphic, from The Rachel Maddow Show Tuesday, shows a massive spike of 2.5-magnitude or larger earthquakes, starting last year (the yellow portion of the last bar represents earthquakes that took place between Maddow's shows on Monday and Tuesday)...

No one is disputing that such a dramatic spike is unusual. The question is why it's happening now, and science suggests that the fracking boom may be, at least in part, to blame. [Read more...]



Can farmed fish go vegetarian? (19 February 2014)
The worldwide aquaculture industry is growing faster than a genetically engineered salmon. By 2030, the World Bank forecasts that 62 percent of the fish eaten the world over will have come from a fish farm -- up from about half today.

Aquaculture is an alternative to commercial fishing. But all those farmed fish need to eat, and most of them eat smaller fish harvested from oceans. Which kind of defeats the whole point of aquaculture.

Forage fish like anchovies and sardines are being hauled out of the seas, mixed with soy and other ingredients, turned into pellets, and used as fish feed.

To get away from this practice, which harms oceanic food webs, scientists are trying to figure out how to rear fish on vegetarian diets. QUEST/KQED reports:

"To avoid using wild fish in farmed fish diets, the United States Department of Agriculture has spent the past ten years researching alternative diets that include plants, animal processing products and single-cell organisms like yeast, bacteria, and algae." [Read more...]

PAM COMMENTARY: The original article is here.



USDA shuts down insanitary California slaughterhouse (19 February 2014)
(http://www.latimes.com) - According the Los Angeles Times, the United States Department of Agriculture (USDA) has decided to close a beef slaughterhouse on Monday after it failed to meet sanitation standards.

The slaughterhouse, Central Valley Meat Co. in Hanford, California, will not be allowed to resume operations until coming up with a plan to correct its violations.

This is the same company that was shut down for a week in 2012 after Compassion Over Killing, an animal rights group, sent videos to the USDA of employees at the facility torturing cows with electric prods and by spraying them with hot water. Also, due to possible contamination with small pieces of plastic, the company had to recall 58,000 pounds of beef that would have been eaten by school children last September.

"[The USDA's Food Safety and Inspection Service] withdrew our inspectors and suspended operations due to insanitary conditions at the establishment. The plant's suspension will be lifted once we receive adequate assurances of corrective action," the agency said in a statement Tuesday. [Read more...]



Obama to trucking industry: "No more rampant gas consumption for you!" (19 February 2014)
Obama announced on Tuesday that he has ordered new, stricter fuel-efficiency rules to curb greenhouse gas emissions from large trucks. This will build on an earlier set of standards that were developed in 2011 and took effect this year. The new standards, to be drawn up by the EPA and Department of Transportation, are supposed to be finalized by 2016, before Obama leaves office, and then go into effect starting in 2018.

"Improving gas mileage for these trucks is going to drive down our oil imports even further," Obama said. "That reduces carbon pollution even more, cuts down on businesses' fuel costs, which should pay off in lower prices for consumers. So it's not just a win-win; it's a win-win-win. We got three wins."

Heavy-duty trucks make up just 4 percent of vehicles on the roads, but they emit 20 percent of CO2 emissions from the transportation sector, the second most polluting sector of the U.S. economy. And big trucks used over 28 billion gallons of gasoline in 2011. Taking these figures into consideration, it's easy to see how the new rules could have a climate impact. Michelle Robinson of the Union for Concerned Scientists told The New York Times that the new standards could bring down oil consumption by one million barrels per day by 2035.

Obama is also urging Congress to repeal $4 billion worth of federal subsidies currently enjoyed by oil and gas companies each year, while proposing a $200 million tax credit for companies that work to develop vehicles and infrastructure that run on alternative sources of energy. [Read more...]



Little oil town has nation's highest rents (19 February 2014)
As far as big cities go, Houston isn't so bad when it comes to renting a small apartment, according to a survey from Apartment Guide. That's especially true when you compare prices against one surprising little town.

The group lists the average monthly cost for a one-bedroom apartment in Houston at $817. Compare that to Los Angeles, where you'll pay an average of $1,411 for the same dwelling. In the New York area, you can expect that to cost around $1,500.

But those aren't the highest rent costs in the country.

That honor goes to Williston, N.D., where the average cost for a month's rent in a 700-square-foot, one-bedroom pad can run $2,400. [Read more...]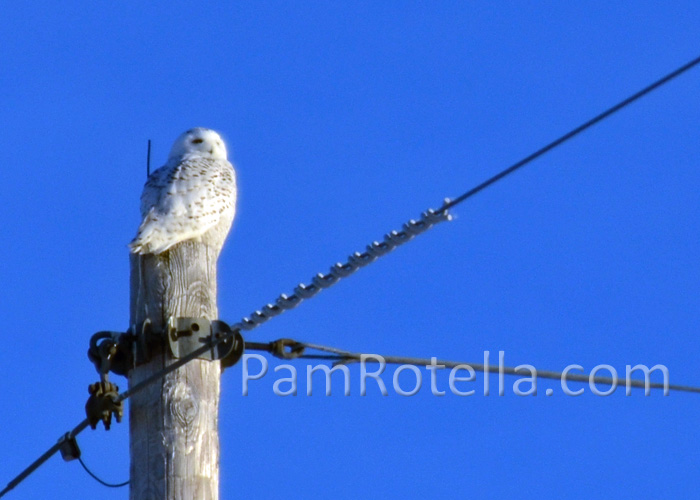 A snowy-owl bonanza, thanks to a little, stubby-legged Arctic rodent: The lemming (16 February 2014)
For the lowly Arctic lemming, life is cruel.

On the wide-open tundra, they are nature's carryout meal, the Lay's potato chip of an unforgiving habitat -- no predator can eat just one. In a flash before death, often the last things a lemming sees are the deadly talons of a majestic snowy owl.

A mass sacrifice of this rodent with stubby legs probably gave rise to what scientists are calling the largest snowy-owl irruption in at least a half-century. The gleaming white birds poured out of Canada this winter to points throughout the eastern United States, captivating bird watchers, scientists and people who had never seen them up close.

Their flights, covering thousands of miles, were fueled by a steady diet of lemmings. The lemming population spikes about every four years in the Arctic, and last summer it rose off the charts on Canada's Bylot Island in the Nunavut territory. [Read more...]



Ecuador pursued China oil deal while pledging to protect Yasuni, papers show (19 February 2014)
The Ecuadorian government was negotiating a secret $1bn deal with a Chinese bank to drill for oil under the Yasuni national park in the Amazon while pursuing a high-profile scheme to keep the oil under the ground in return for international donations, according to a government document seen by the Guardian.

The proposed behind-the-scenes deal, which traded drilling access in exchange for Chinese lending for Ecuadorian government projects, will dismay green and human rights groups who had praised Ecuador for its pioneering Yasuni-ITT Initiative to protect the forest. Yasuni is one of the most biodiverse places in the world and home to indigenous peoples -- some of whom are living in what Ecuador's constitution calls "voluntary isolation".

The initiative -- which was abandoned by Ecuador's government last year -- is seen as a way to protect the Amazon, biodiversity and indigenous peoples' territories, as well as combat climate change, break Ecuador's dependency on oil and avoid causing the kind of social and environmental problems already caused by oil operations in the Ecuadorian rainforest.

"This raises serious doubts about whether the government was truly committed to keeping ITT oil in the ground," said Atossa Soltani, from NGO Amazon Watch and a former ambassador for the initiative. "While we were promoting the Yasuni initiative to donors, the government was offering ITT's crude to China." [Read more...]



Remember: WhatsApp feeds Facebook hundreds of millions of billing accounts (19 February 2014)
Facebook snatched up messaging app WhatsApp for the mind-blowing amount of $19 billion in stock and options today and there will be lots of theories what the company plans to do with the young company. For its part, Wall Street wasn't psyched: Facebook stock dropped 5 percent in after-hours trading.

There's a tendency to dissect the acquisition by user numbers or compare WhatsApp to other messaging apps or Instagram but, to me, the value for Facebook is in WhatsApp's hundreds of millions of billing accounts. WhatsApp charges $0.99 per year after a yearlong free trial. That is basically a zero barrier to give WhatsApp your payment info.

And getting those payment details has been one of Facebook's white whales.

Today, most of the company's revenue comes from advertising, but it is always looking for ways to get users buying goods right on the platform. Historically, while the amount people spend on the platform has been extremely high, the percentage of users actually spending the cash has remained low.

If it can (finally) turn News Feed, or some part of the Facebook ecosystem, into a marketplace with preloaded payment details, it can take a cut of each transaction and further diversify revenue away from just advertising. The tricky part has just been giving users a compelling enough value proposition to get out the credit card. Virtual flowers don't always cut it. [Read more...]



China February flash PMI hits seven-month low, spooks markets (19 February 2014)
(Reuters) - Activity in China's factories shrank again in February, a preliminary private survey found on Thursday, reinforcing concerns of a minor slowdown in the economy and spooking markets across the region.

The flash Markit/HSBC Purchasing Managers' Index (PMI) fell to a seven-month low of 48.3 in February from January's final reading of 49.5, where a reading below 50 indicates a contraction while one above shows expansion.

The Lunar New Year festival, which began on January 31 and covered early February, likely affected factory output as manufacturers shut shop for China's biggest annual holiday.

The Shanghai Composite Index .SSEC gave up its early gains on the news, while Asian markets tumbled. [Read more...]



Edible cactus imported from Mexico contaminated with neurotoxic pesticide, warns public health department (18 February 2014)
(http://www.cdph.ca.gov) - The California Department of Public Health (CDPH) is warning consumers that an edible cactus imported from Mexico is contaminated with a dangerous pesticide and should not be eaten.

The pesticide, monocrotophos, is organophosphate-based and has been barred from use in the United States since 1989. It has been found on cactus samples at levels as high as 5.8 parts per million.

The cactus products were sold in cases that were likely labeled with a sticker stating, "Comercializadora De Chiles, Selectos Nieto S. De R.L. De C.V." Individual cactus products did not have branding or labeling.

CDPH says that consumers should not try to wash the pesticide off of cactus products and instead should return them to the seller or dispose of them. [Read more...]



Octopus to divers: Give me your camera (19 February 2014)
"Generally, they are not too interested in people..." [Read more...]

PAM COMMENTARY: WARNING: This article has a video, with sound, that starts playing without the reader taking any action.



Canola oil: The #1 hidden health 'danger' at the prepared food bar (17 February 2014)
(NaturalNews) Step right up to your favorite food bar, whether at Whole Foods, Harris Teeter or Farm Fresh, and "get you some" potato salad, coleslaw, egg salad, pasta salad, chicken salad, tuna salad, baked goods, or just make your own salad with lots of salad "dressing" and you are most likely getting a few heaping tablespoons of rapeseed oil with each serving, better known these days as canola oil. Now, whether or not there really is any such thing as organic canola oil, well, the jury is still out on that one. Regardless, canola oil is not good for you, and it ALL goes through a "deodorizing" processing stage that removes the "stink" of rapeseed, in case you didn't know.

Canola oil can have detrimental effects on your health, especially the genetically modified (GM) canola that Monsanto so conveniently manufacturers for the masses to consume. It's all mixed into those fancy, condiment-loaded, creamy salads at the friendly grocer, and it's FRESH! Step right up to the fresh bar! Add in some tasty conventional spices and keep it hot or cold in those little bins for those "whole" food enthusiasts. Lots of people pack a few of the canola "mixtures" into plastic (BPA) containers and take them home. What exactly are you taking home, though?

[Read more...]



Second coal ash dump leak sends toxins into North Carolina river (19 February 2014)
(Reuters) - North Carolina on Tuesday ordered Duke Energy Corp to plug a leak of contaminated wastewater from a decommissioned power plant, which authorities in the state said might be leaking into a river that supplies drinking water.

The arsenic-laced discharge from a 36-inch stormwater pipe was the second this month from beneath a coal ash dump at the Eden plant.

In early February, thousands of tons of sludge spilled into the Dan River after a 48-inch pipe broke under the 27-acre ash pond, Duke said.

The company - which is mired in a long-running legal battle with the state over the storage of coal ash waste - said on Tuesday it would use a temporary system to cap the second discharge until it developed a permanent scheme.

Pipe water samples indicated elevated levels of arsenic, though the duration and volume of the discharge was not known, the Charlotte, N.C.-based firm said.

"Downstream public water supplies remain safe and the river meets all water quality standards," it said, adding it was continuously sampling and monitoring water in the Dan River. [Read more...]



Billings judge who belittled rape victim submits himself for punishment (19 February 2014)
BILLINGS -- A Montana judge who said a 14-year-old rape victim appeared older than her chronological age waived formal disciplinary proceedings Tuesday and asked the state Supreme Court to decide his punishment.

District Judge G. Todd Baugh said in response to a complaint from a judicial oversight panel that his comments and actions in the case appeared improper and had failed to promote public confidence in the courts.

The Judicial Standards Commission has been investigating Baugh's actions since last summer when his comments about a rape victim who had committed suicide sparked public outrage and drew calls for him to be removed from the bench.

In a complaint filed against the 72-year-old Billings judge this month, the commission faulted the one-month prison sentence that Baugh gave to convicted rapist Stacey Rambold as overly lenient. [Read more...]



Nick Hanauer explodes the myth of the capitalist 'job creator' (19 February 2014)
A lot of his money came from being an early investor in Amazon. But Hanauer does not think this makes him a job creator. "Amazon didn't create any jobs," Hanauer said in a recent Seattle Times interview. "Amazon probably destroyed a million jobs in our economy."

The way Hanauer sees it, leaders in our capitalist democracy need to account for the employment-killing side of the modern market where new technologies and efficiencies have eliminated old jobs and not created nearly enough new ones to replace them. In a controversial TED talk in 2012, Hanauer castigated policymakers who subscribe to the false faith that rich people and businesses will provide all the jobs we need, if only they do not have to pay much in taxes.

"I have started or helped start, dozens of businesses and initially hired lots of people," Hanauer said in his presentation. "But if no one could have afforded to buy what we had to sell, my businesses would all have failed and all those jobs would have evaporated.

"That's why I can say with confidence that rich people don't create jobs, nor do businesses, large or small. What does lead to more employment is a circle-of-life-like feedback loop between customers and businesses. And only consumers can set in motion this virtuous cycle of increasing demand and hiring. In this sense, an ordinary middle-class consumer is far more of a job creator than a capitalist like me." [Read more...]



High court rules against David Miranda over Heathrow detention -- live coverage (UK) (19 February 2014)
Here's a summary of what has happened this morning.

• David Miranda has lost his high court appeal in which he had sought to establish that his nine-hour detention at Heathrow airport in August last year was unlawful and breached his right to freedom of expression.

• The three judges admitted that the stop constituted an interference with press freedom -- but said this was trumped by national security concerns.

• Miranda, the partner of former Guardian journalist Glenn Greenwald, one of the key reporters behind the first Edward Snowden leaks, has announced he will appeal. But the high court refused him permission to do so, meaning he must petition the court of appeal directly to hear the case. It may decide not to. [Read more...]



U.S. warship deployed near Sochi runs aground (19 February 2014)
The U.S. Navy says one of two U.S. warships dispatched to the Black Sea before the Sochi Winter Olympics is being inspected for damage after it ran aground at a Turkish port last week.

The frigate Taylor ran aground Feb. 12 as it was preparing to moor at Samsun, Turkey, about 230 miles southwest of Sochi. The Navy says the Taylor was able to dock without further incident and no one was injured.

The Taylor and the Mount Whitney were sent to the Black Sea in early February. The deployment was announced after an uptick in reports of security threats against the Olympics, although the Pentagon said the U.S. warships were deployed as part of normal military planning and could perform any required missions, including communications or evacuations. [Read more...]



Doctors to cut down on "unnecessary" tests (19 February 2014)
"Physicians are not saying, 'Never order these tests.' They are saying these are things physicians and patients should question but not automatically order them," she said.

Asked about the harm patients may be exposed to, Levinson said an unnecessary test could yield a false positive result, which could necessitate further testing, for example, a biopsy. Not only is a biopsy invasive, but the patient involved would be exposed to unnecessary anxiety, she said.

An unnecessary treatment might be a prescription for a drug, Levinson noted. Drugs come with side effects and not all patients have insurance to cover the cost.

Then there is unnecessary exposure to radiation. A 2012 article in the online health policy magazine HealthyDebate.ca noted that doctors are becoming more concerned about the long-term effects of radiation from CT scans.

The Choosing Wisely campaign is modelled after a U.S. initiative of the same name launched two years ago. Sixty medical specialty groups south of the border are participating, many of which have released lists of five tests, treatments and procedures that must be used more judiciously. [Read more...]



Homeland Security is seeking a national license plate tracking system (18 February 2014)
The Department of Homeland Security wants a private company to provide a national license-plate tracking system that would give the agency access to vast amounts of information from commercial and law enforcement tag readers, according to a government proposal that does not specify what privacy safeguards would be put in place.

The national license-plate recognition database, which would draw data from readers that scan the tags of every vehicle crossing their paths, would help catch fugitive illegal immigrants, according to a DHS solicitation. But the database could easily contain more than 1 billion records and could be shared with other law enforcement agencies, raising concerns that the movements of ordinary citizens who are under no criminal suspicion could be scrutinized.

A spokeswoman for DHS's Immigration and Customs Enforcement agency (ICE) stressed that the database "could only be accessed in conjunction with ongoing criminal investigations or to locate wanted individuals."

The database would enhance agents' and officers' ability to locate suspects who could pose a threat to public safety and would reduce the time required to conduct surveillance, ICE spokeswoman Gillian Christensen said. [Read more...]



Attorney for Edward Snowden Interrogated at U.K. Airport, Placed on "Inhibited Persons List" (18 February 2014) [DemocracyNow.org]
Jesselyn, welcome back to Democracy Now! Describe what happened at Heathrow on Sunday.

JESSELYN RADACK: I was trying to enter through customs, which at Heathrow is called the Border Force, and I was directed to a very specific station rather than the regular line. And after the first question, which is, "Why are you here?" which is a normal question, things just got more bizarre as we went along. I said that I was here to see friends. They wanted me to be more specific. I said, "In the Sam Adams Association," the group that awarded Edward Snowden the award last year--I didn't add that part. And then they asked for the names of the people in the group. And so I gave names of people who are publicly known to be members. And then they asked where we were meeting, and I said at the Ecuadorean embassy. And they asked, "With Julian Assange?" And I said, "Yes." But then, at that point, I was asked why I had been to Russia twice in the past three months. And I said, "Because I have a client there." And they asked, "Who?" And I said, "Edward Snowden." And then, this was the most bizarre thing: They said, "Who is Edward Snowden?" And I just said matter-of-factly, "He is a whistleblower and an asylee." They next asked, "Who is Bradley Manning?" And I said, "A whistleblower. And then they asked, "Where is Bradley Manning?" And I said, "In jail." And he said, "So, he's a criminal." And I said that he's a political prisoner. And then they said, "But you represent Snowden." And I said, "Yes, I'm a human rights attorney, and I'm one of his legal advisers."

But I found that entire line of questioning very jarring and very unnerving. I didn't know what kind of answer I was supposed to give. I mean, obviously, it's like asking, "Who is President Obama?" They're asking about some of the most famous people on the planet. Obviously, I have an attorney-client relationship to protect. I'm not going to get into meetings that I've had with clients. And only some of my clients are public, Edward Snowden being one of them, so that's why I could answer that question. But I walked away from the interview just shaking. During the interview, I was fine. I maintained my composure. But I walked away just shaking and just upset. I just cried. It was very intimidating and very, very, again, unnerving to be asked that line of questions as an attorney. And I don't think journalists or attorneys should be harassed or intimidated at the border, and it's very disturbing to me that this has occurred in the U.S. and the U.K., and I've heard that this happened to someone recently in Germany, though I don't know the details of that. But certainly, as an attorney, having gone to 14 different countries in the past year, I have never endured a line of questioning like that. You get the usual, "Hi. Why are you here? Who are you seeing? Where are you staying?" But not, "Who do you--who is Edward Snowden? Where is Edward Snowden? Where is Bradley Manning? Do you represent Bradley Manning?" which I wouldn't even be allowed to answer, obviously, because that would be attorney-client privileged information. I, in fact, do not represent him, but it would have put me in a really difficult situation of actually making a false statement if I did represent him and had to answer a question like that.

NERMEEN SHAIKH: Jesselyn, could you talk about the significance of the inhibited persons list? How did you first learn about it, and are you in fact on it? [Read more...]



Spying on Lawyers: Snowden Documents Show NSA Ally Targeted U.S. Law Firm (18 February 2014) [DemocracyNow.org]
NERMEEN SHAIKH: And, Michael Ratner, why would they conduct this kind of surveillance now of lawyer-client correspondence? Only because they can?

MICHAEL RATNER: Well, I think they want to know everything about what--for example, in the case of Julian Assange or other whistleblowers out there, other publishers, what they're planning to do, what legal moves they might make. Like, for example, on these recent stories that have come out today, the Glenn Greenwald stories, are we planning to bring a lawsuit? What are we planning to do? If they can get--what's going to be our--what's going to be our legal take on it? If they can get advance notice of that, they can begin to counter it in their own publicity and how they deal with it legally, etc. You know, there's a reason why you have the attorney-client privilege, and that's so your client can share with you confidentially both what their situation is, as well as what your legal tactics are. Essentially, the government now, it's wide open what the legal tactics are.

AMY GOODMAN: The Director of National Intelligence James Clapper said in an interview published on Monday that the intelligence community should have told the American public about secret phone data collection when that program first began years ago. He told The Daily Beast, quote, "I probably shouldn't say this, but I will. Had we been transparent about this from the outset right after 9/11--which is the genesis of the 215 program--and said both to the American people and to their elected representatives, we need to cover this gap, we need to make sure this never happens to us again, so here is what we are going to set up, here is how it's going to work, and why we have to do it, and here are the safeguards... We wouldn't have had the problem we had." Let me get your response to that, Michael Ratner, and then I'd like to hear from Jesselyn Radack and ask you, Jesselyn, as an attorney representing Edward Snowden, if you have any confidential way to communicate with him.

MICHAEL RATNER: I don't see how he could say there wouldn't have been a dramatic negative response to broad-scale government spying on all our phone calls. I mean, what happened is, it came out, it came out without the government saying it, and there was a huge response. I mean, it changed the perceptions in this country about the one that the NSA is doing. I don't think it would have made any difference had they put that forward in a different way. In fact, the one case where they finally admitted it, with the warrantless wiretapping, there was a huge outcry about that. So I think this is--this is fictitious. They shouldn't be doing it. They shouldn't be surveilling Americans' phone calls. They should get probable cause. And that's the only way, in my view, that you can actually do surveillance. [Read more...]



Radical nun sentenced for anti-nuclear activism (18 February 2014)
Sister Megan Rice, an 84-year-old radical nun who broke into a nuclear weapons facility to protest the nation's nuclear arsenal, was sentenced Tuesday to 35 months in federal prison.

Her two co-defendants, Michael Walli, 65, and Gregory Boertje-Obed, 58, were sentenced to 62 months on charges of interfering with national security and damaging property at the Y-12 National Security Complex in July 2012 -- the facility that once provided the enriched uranium for the Hiroshima bomb.

Rice surprised many by asking the judge for more time behind bars. "Please have no leniency with me," Rice told the judge and an audience of supporters who had traveled from across the U.S. "To remain in prison for the rest of my life would be the greatest gift you could give me."

A longer sentence would allow her "to serve the other women in prison," Paul Magno, Rice's friend and an anti-nuclear activist, told Al Jazeera.

In prison, Rice said she learned to see her fellow inmates not as perpetrators but as "victims" of a system that gave them few options. [Read more...]



Scott Walker, eyeing 2016, faces fallout from probes as ex-aide's e-mails are released (18 February 2014)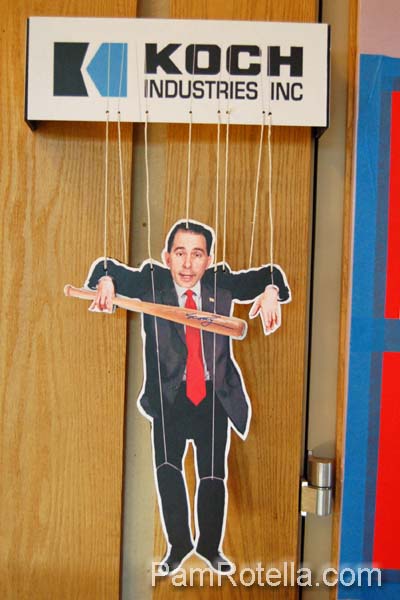 MILWAUKEE -- Wisconsin Gov. Scott Walker, who has been eyeing a 2016 presidential run since his battles with labor unions made him a Republican star, is in the midst of dealing with the fallout of two criminal investigations at home that could complicate his move to the national stage.

One is ongoing, and while the other is now closed with no allegations of wrongdoing by Walker, it has the lingering potential to embarrass him.

That could begin as early as Wednesday with the release of more than 25,000 pages of e-mails from an ex-staffer that were gathered as part of the now-concluded investigation. The probe focused on Walker's time as Milwaukee County executive before his 2010 election as governor and led to convictions of six former aides and allies.

Even if Walker escapes the e-mail release unscathed, he faces an additional inquiry from state prosecutors, who are believed to be looking into whether his successful 2012 recall campaign illegally coordinated with independent conservative groups.

That investigation could provedamaging if it hobbles key Walker campaign aides as he gears up for an expected vigorous reelection challenge in November. Combined with the possibility of additional future disclosures from the first investigation, the new probe threatens to hurt the governor as he attempts to gain momentum as a White House contender amid the scandal that has dimmed the 2016 prospects of a fellow star GOP governor, New Jersey's Chris Christie. [Read more...]

PAM COMMENTARY: Walker is a good campaigner -- I saw him stay late and shake every hand of every person who stayed after a Memorial Day service to see him, as reported here. Wingnuts like the Kochs wouldn't throw so much money at him if he weren't capable of winning a campaign and then putting in the many hours to do their bidding.

However, I believe that Walker is simply too radical to win a national election.

Alienating teachers' unions means alienating everyone in a union and everyone who sympathizes with unions, along with every teacher in the United States and every parent who believes that teachers should receive fair compensation. I can't imagine anyone surviving a national election with that many people against him.



U.S. tries to have it both ways with solar trade policy (18 February 2014)
Remember how the U.S. trade representative announced last week that he would haul India before the World Trade Organization to try to force the country to accept more solar-panel imports? It's a reaction to India's efforts to protect its own solar industry as it massively boosts its renewable energy capacity.

Darnedest thing: The U.S. government on Friday moved closer to imposing trade restrictions that would limit imports of Taiwanese-made solar components into the U.S. Reuters reports:

"The U.S. International Trade Commission ruled on Friday that Chinese solar panels made with cells manufactured in Taiwan may harm the American solar industry, bringing it closer to adding to the duties it slapped on products from China in 2012.

"The U.S. arm of German solar manufacturer SolarWorld AG had complained that Chinese manufacturers are sidestepping the duties by shifting production of the cells used to make their panels to Taiwan and continuing to flood the U.S. market with cheap products. ..." [Read more...]



This little green laser could save bicyclists' lives (18 February 2014)
It's a little counterintuitive, but turning isn't as dangerous for cyclists as going straight. In nearly 80 percent of car-bike accidents, the cyclist was simply traveling straight ahead when a driver turned into the cyclist's path or crossed the bike lane when pulling out of a side street.

British student Emily Brooke didn't merely stop at the "Oh shit" part of learning this factoid -- she actually created a bike light to fix things. (That's more than we can say.) The Blaze Laserlight is a front LED headlight that also shines a neon green bike symbol onto the ground 16 feet in front of the bicyclist. That way, drivers know someone's in their blind spot and hopefully won't turn into a cyclist's path.

The Blaze Laserlight raised more than double its goal on Kickstarter in December 2012, and the light just started shipping worldwide. At $200 a pop, they aren't cheap, but they're well made, rechargeable, and hand-assembled in the U.K. And they could save your life. [Read more...]



Republican-Funded, Anti-Labor Campaign Succeeds in Tennessee as Volkswagen Workers Reject UAW Union (18 February 2014)
AMY GOODMAN: To find out more about the implications of the vote, we go to Houston to speak with Steven Greenhouse, labor and workplace reporter for The New York Times, who's been following the events leading up to the vote at the Volkswagen plant. His most recent piece in The New York Times is headlined "Labor Regroups in South After VW Vote." He's also the author of The Big Squeeze: Tough Times for the American Worker.

Steven, welcome back to Democracy Now! Talk about what happened. I mean, a majority of the workers had to sign on to have this vote. The vote took place. Both sides thought they'd win, but the UAW lost.

STEVEN GREENHOUSE: Yeah, the UAW was totally stunned that it lost. It really thought it would win. Last September, it collected cards from a majority of workers showing that, you know, they generally supported a union. There was a campaign where the union thought it was going pretty well.

Then, in the last week, Republican politicians in Tennessee really weighed in very heavily against the union. Governor Bill Haslam said that, you know, if the union wins, auto suppliers are not going to come to Chattanooga; they're going to be scared to locate near a unionized Volkswagen. Some Republican lawmakers in the state Legislature said that if the union comes in, they're not going to approve incentives to help bring, to help woo Volkswagen to bring a second production line to make SUVs at the plant. And then Bob Corker, Republican senator from Tennessee, former mayor of Chattanooga, said that he had heard from people at Volkswagen that if the union loses, then Volkswagen will bring in this second auto line.

And workers I spoke to at Volkswagen said that these threats, pressures from Republicans really persuaded some, perhaps many, workers to vote against the union. Remember, you know, the South is an anti-union part of the country. Unions have had a very hard time getting traction there. But I think some of these statements and pressures from Republican lawmakers might have really helped tip the balance. The union lost by 86 votes. All it would have taken would have been 44 workers to change their mind. You know, one worker I spoke to yesterday said, you know, "When you hear the former mayor of Chattanooga, when you hear various state lawmakers representing Chattanooga say, 'Look folks, for the good of our--for the good of our city, for the good of our region, you know, for future jobs, for expansion, for jobs for your neighbors, perhaps for your sons and daughters, you should vote against the union,' I think a lot of workers took that, those hints, and ended up voting against the union." [Read more...]



'Joe the Plumber' takes a union job at Chrysler (18 February 2014)
The wingnut welfare must have run out for the man who became famous as "Joe the Plumber." Samuel Wurzelbacher, his real name, has had to get a job that involves something other than performing the role of the regular blue-collar white guy on the Republican speaking and media circuits--and it's a union job at Chrysler. Wurzelbacher took to Facebook sounding a wee bit defensive:

"In order to work for Chrysler, you are required to join the Union, in this case UAW. There's no choice -- it's a union shop -- the employees voted to have it that way and in America that's the way it is," he wrote.

(Not actually true. You're required to pay a fee covering the union's cost of representing you, but you don't have to join the union.)

"Private unions, such as the UAW, is a choice between employees and employers. If that is what they want then who am I to say you can't have it?" he said. [Read more...]

PAM COMMENTARY: A lot of people who want to start small businesses do it with the money they make from a job.



G8 New Alliance condemned as new wave of colonialism in Africa (18 February 2014)
A landmark G8 initiative to boost agriculture and relieve poverty has been damned as a new form of colonialism after African governments agreed to change seed, land and tax laws to favour private investors over small farmers.

Ten countries made more than 200 policy commitments, including changes to laws and regulations after giant agribusinesses were granted unprecedented access to decision-makers over the past two years.

The pledges will make it easier for companies to do business in Africa through the easing of export controls and tax laws, and through governments ringfencing huge chunks of land for investment.

The Ethiopian government has said it will "refine" its land law to encourage long-term land leases and strengthen the enforcement of commercial farm contracts. In Malawi, the government has promised to set aside 200,000 hectares of prime land for commercial investors by 2015, and in Ghana, 10,000 hectares will be made available for investment by the end of next year. In Nigeria, promises include the privatisation of power companies. [Read more...]



'Bizarre' Cluster of Severe Birth Defects Haunts Health Experts (17 February 2014)
A mysterious cluster of severe birth defects in rural Washington state is confounding health experts, who say they can find no cause, even as reports of new cases continue to climb.

Federal and state officials won't say how many women in a three-county area near Yakima, Wash., have had babies with anencephaly, a heart-breaking condition in which they're born missing parts of the brain or skull. And they admit they haven't interviewed any of the women in question, or told the mothers there's a potentially widespread problem.

But as of January 2013, officials with the Washington state health department and the Centers for Disease Control and Prevention had counted nearly two dozen cases in three years, a rate four times the national average.

Since then, one local genetic counselor, Susie Ball of the Central Washington Genetics Program at Yakima Valley Memorial Hospital, says she has reported "eight or nine" additional cases of anencephaly and spina bifida, another birth defect in which the neural tube, which forms the brain and spine, fails to close properly. [Read more...]

PAM COMMENTARY: A cluster this small could even be from a food item in a local market, or some other consumer product. Things the women had in common should be checked, e.g. vaccines, drugs, doctors, health providers, employers, food products, prenatal vitamins and supplements, even churches.



Suspected Radiation Leak in Military's Nuclear Dumping Ground (17 February 2014)
A New Mexico deep-earth repository for the U.S. military's nuclear waste has likely sprung an underground radiation leak, sparking concern among Native American communities and other residents who "carry the burden" of this state's nuclear legacy.

"Since the detonation and creation of first atomic bomb in New Mexico, we the people who live in close proximity of storage and creation of these weapons have been in a state of fear," said Kathy Wanpovi Sanchez, Environmental Health and Justice Program Manager for Tewa Women United, an indigenous organization based in Northen Mexico.

Over the weekend, abnormally high levels of radioactive particles were found underground at the Waste Isolation Pilot Plant (WIPP) near Carlsbad in southeastern New Mexico, where radioactive waste, including from nuclear weapons production, is dumped deep beneath the earth's surface and stored in salt formations.

"I believe it's safe to say we've never seen a level like we are seeing. We just don't know if it's a real event, but it looks like one," said Department of Energy spokesman Roger Nelson. [Read more...]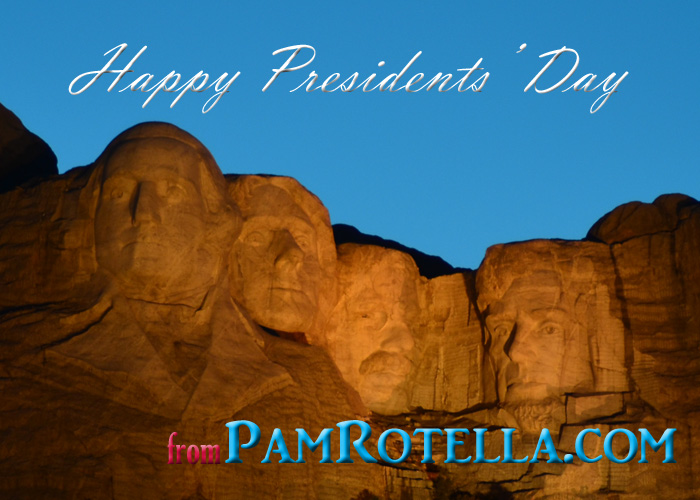 Untold History: More Than a Quarter of U.S. Presidents Were Involved in Slavery, Human Trafficking (17 February 2014) [DemocracyNow.org]
CLARENCE LUSANE: Well, I'm glad that you pointed out that President Obama, when he went to Jefferson's home, pointed out the slave history there. But it's also important to note that the most iconic building in the U.S., the one that represents the country to the world, the White House, also was a place where slavery existed. Not only that, it was built by slaves. And none of that has been publicly acknowledged. There is over a million people who visit the White House every year, who go on tours, who come for meetings, and you can go through that building and never have a sense of that important history.

And that's critical because I think Presidents' Day should be a period of critical reflection, not some kind of blind celebration, but it should be one where we really try to get a better sense of the country's history. And part of that history, part of what I think resonates even to this day, is that, significantly, before the Civil War, nearly every U.S. president was a slave owner, which meant that they were compromised on the issue of slavery, and that had repercussions that, you know, redounded through history. So it's really critical, I think, that we have that acknowledgment, because we grow up, we go to school, we have history classes, and none of that history is told to us.

AMY GOODMAN: So, give us a black history of U.S. presidents, as you call it.

CLARENCE LUSANE: Well, in looking at the White House--and I use that as the prism to try to look at this longer history that basically led up to President Obama--one of the things that we find that's missing in that history is the voices of people, particularly African Americans, who were enslaved during that long, long, long history. And that was critical because when you think about George Washington, Madison, Monroe, all of the early presidents, who wrote the Declaration of Independence, they wrote the Constitution, they wrote the Articles of Confederation, all of these documents, these founding documents that extol the principles of democracy, liberty, equality, they were living a contradiction. And that contradiction is that every single day of their life, every moment in their life, they were surrounded by people who were enslaved. [Read more...]



Why pot should be decriminalized but never smoked: question your beliefs starting now (17 February 2014)
(NaturalNews) Supporting the decriminalization of pot does not mean supporting its recreational consumption. Let's be honest about pot's effects on people who smoke it regularly: first it makes them dull, then apathetic, and finally stupid. With enough repeated use, recreational pot use turns intelligent, productive people into unmotivated stoners.

That doesn't mean it should be illegal, however. And that's the point of this article: I am wholehearted in support of marijuana decriminalization, yet at the same time I strongly encourage people to avoid smoking it. That's the difference between me and a police state government, by the way: I believe in your right to choose what you wish to do with your body, while the police state government would far prefer to shove a gun in your face, slap a pair of handcuffs on your wrists and throw you into the prison system which is little more than a modern-day slave labor camp that benefits corporate interests under the guise of fighting the "war on drugs."

What should a free society really look like?
There's no question that pot possession should be completely decriminalized in a free society where individual choices are respected. At the same time, anyone who agrees with that philosophy must simultaneously agree that the selling of safely-produced raw milk from farms to consumers must also be embraced as perfectly legal.

While we're on the subject of milk, the sales of human-produced liquid substances must also be considered legal, too, including the sale of human breast milk and even human sperm. Yet all of these have been repeatedly and aggressively attacked by federal regulators. We have now entered a strange era of twisted federal law where it's easy to buy a joint in Colorado but selling raw milk can get you raided at gunpoint (like happened with Rawesome Foods in California). [Read more...]

PAM COMMENTARY: I agree that marijuana has several bad side effects, and should be a treatment of last resort. There are many other herbs and foods that are better matched to specific health problems.



FBI, police in 5 states reportedly investigating Pennsylvannia 'Craigslist killer' after jailhouse claims (17 February 2014)
Police in five states and the FBI are reportedly investigating a 19-year-old's claims of murdering at least 22 people during a satanic six-year killing spree across the U.S.

The investigations reported by ABC follow Miranda Barbour's disturbing claims made in a jailhouse interview Friday that painted a bloody trail from Alaska to California, Texas, North Carolina and Pennsylvania.

The FBI's Philadelphia division said it has since been in contact with Sunbury police, where 42-year-old Troy LaFerrera was stabbed and strangled in November after responding to a Craigslist ad listed by Barbour.

The newlywed is accused of murdering LaFerrera with the help of her husband, whom she was celebrating a three-week wedding anniversary with at the time. [Read more...]



Former FCC Commissioner Warns About Comcast-Time Warner Merger, "Mindless" Media Consolidation (17 February 2014) [DemocracyNow.org]
MICHAEL COPPS: Good morning, Amy. It's great to be with you again.

This is just such a far-reaching deal, it should be dead on arrival when it gets to the Department of Justice and the Federal Communications Commission for approval. This is the whole shooting match. It's broadband. It's broadcast. It's content. It's distribution. It's the medium and the message. It's telecom, and it's media, too. And it just would confer a degree of control over our news and information infrastructure that no company should be allowed to have. And all of this is happening in a market where consumer prices are going up and up and up, and competition is going down, down, down.

AMY GOODMAN: Now, Comcast just bought NBCUniversal. Explain how this works.

MICHAEL COPPS: Well, it works because of a combination of private-sector consolidation that we've seen for 15 or 20 years now with this long cycle of approvals by the Federal Communications Commission and the Department of Justice blessing all of--all of these deals. So, you're right. Comcast just got through absorbing NBCUniversal last year, and now it's got enough money to go out and buy the second-largest cable company in the United States of America. You know, they might think it's good, and it is good for business, but what this amounts to really is the cable-ization of the Internet. And if we who are reposing so much confidence in the Internet to create opportunity in this country, to open the doors of opportunity to everybody, are going to allow the Internet to be cable-ized and to be controlled by a few gatekeepers, who not only do the distribution, but control the content and can block websites, we are just doing irreparable damage to the opportunity-creating potential of broadband and the Internet. [Read more...]



Time to Restore the Power of the National Labor Relations Act (17 February 2014)
One in seven Americans - that is 46.5 million of us - live in poverty. And in the wake of the Great Recession, there is more to poverty today than just a bad economy. We have an increasingly unequal society in which the top 1% holds 40% of the wealth. According to a Global Post study, the United States leads the trend toward greater inequality which is rising faster - and already greater - here than in nearly all other developed countries.

Until the Reagan Administration, the minimum wage was set at a level that allowed one wage earner to support a family. The minimum wage has never been required to keep up with inflation nor been benchmarked to ensure that a full-time worker's wages can keep a family above the poverty line. As a result, many workers' families have now become destitute.

Why has this happened? The causes of poverty are complex, but one important factor is the decline in union membership, starting in the 1980s, which has led to a decline in union bargaining power.

For decades after the end of World War II, good wages meant that families could be supported by one wage earner, and, in addition, workers could expect company-paid benefits such as paid vacations, defined-benefit pensions, health insurance and sick leave. In addition, union workers had rights to due process and equal protection through their collective bargaining agreement's grievance procedure and could turn to a job steward for help resolving workplace problems. A two-parent family that was supported by one worker meant that people had time to devote to community involvement. [Read more...]



Why There's an Even Larger Racial Disparity in Private Prisons Than in Public Ones (17 February 2014)
It's well known that people of color are vastly overrepresented in US prisons. African Americans and Latinos constitute 30 percent of the US population and 60 percent of its prisoners. But a new study by University of California-Berkeley researcher Christopher Petrella addresses a fact of equal concern. Once sentenced, people of color are more likely than their white counterparts to serve time in private prisons, which have higher levels of violence and recidivism (PDF) and provide less sufficient health care and educational programming than equivalent public facilities.

The study compares the percentage of inmates identifying as black or Hispanic in public prisons and private prisons in nine states. It finds that there are higher rates of people of color in private facilities than public facilities in all nine states studied, ranging from 3 percent in Arizona and Georgia to 13 percent in California and Oklahoma. According to Petrella, this disparity casts doubt on cost-efficiency claims made by the private prison industry and demonstrates how ostensibly "colorblind" policies can have a very real effect on people of color.

The study points out an important link between inmate age and race. Not only do private prisons house high rates of people of color, they also house low rates of individuals over the age of 50--a subset that is more likely to be white than the general prison population. According to the study, "the states in which the private versus public racial disparities are the most pronounced also happen to be the states in which the private versus public age disparities are most salient." (California, Mississippi, and Tennessee did not report data on inmate age.)

Private prisons have consistently lower rates of older inmates because they often contractually exempt themselves from housing medically expensive--which often means older--individuals (see excerpts from such exemptions in California, Oklahoma, and Vermont), which helps them keep costs low and profits high. This is just another example of the growing private prison industry's prioritization of profit over rehabilitation, which activists say leads to inferior prison conditions and quotas requiring high levels of incarceration even as crime levels drop. The number of state and federal prisoners housed in private prisons grew by 37 percent from 2002 to 2009, reaching 8 percent of all inmates in 2010. [Read more...]



Brazil land disputes spread as Indians take on wildcat miners (17 February 2014)
(Reuters) - As Brazil struggles to solve land disputes between Indians and farmers on the expanding frontier of its agricultural heartland, more tensions over forest and mineral resources are brewing in the remote Amazon.

The government of President Dilma Rousseff gave eviction notices to hundreds of non-Indian families in the Awá-Guajá reserve in Maranhão state in January and plans to relocate them by April, with the help of the army if necessary, Indian affairs agency Funai says.

The court order to clear the Awá territory follows the forced removal of some 7,000 soy farmers and cattle ranchers from the Marãiwatsédé Xavante reservation last year, a process profiled by Reuters that resulted in violent clashes.

Anthropologists say evictions from Awá territory could be even more complicated. It is thought to be a base for criminal logging operations and is also home to some indigenous families who have never had contact with outsiders, a combination that worries human rights groups lobbying for the evictions. [Read more...]



Scientists Warn Against Mass Industrialization of Deep Sea (17 February 2014)
Deep sea ecosystems are under threat of mass industrialization, warned a panel of scientists on Sunday.

Speaking at the American Association for the Advancement of Science meeting in Chicago, the scientists warned that without international cooperation with a focus on "deep-ocean stewardship," deep sea mining will follow the destructive examples set by commercial fishing and offshore fossil fuel operations.

Vast tracts of deep seabed are already being leased by commercial mining operations, said panelist Professor Lisa Levin, who heads the Center for Marine Biodiversity and Conservation at the Scripps Institution of Oceanography.

Levin told the conference that the surge in demand for consumer devices, such as portable electronics and batteries for hybrid vehicles, is pushing mining companies to expand their operations to the ocean floor to seek out hard-to-find rare earth elements such as nickel, cobalt, manganese and copper. [Read more...]



Journalists who broke NSA story in Guardian receive George Polk Awards (16 February 2014)
The three journalists who broke the National Security Agency revelations from Edward Snowden in the Guardian are among the recipients of the prestigious 2013 George Polk Awards in Journalism.

Glenn Greenwald, Ewen MacAskill and Laura Poitras will receive the award for national security reporting, along with Barton Gellman of the Washington Post.

Janine Gibson, Guardian US editor-in-chief, said: "We're honoured by the recognition from the Polk awards and delighted for Ewen, Glenn, Laura, Barton and their colleagues that their work has been recognised.

"It has been an extraordinary and occasionally menacing eight months of reporting for the Guardian and the support of our peers through this distinguished award is very much appreciated."

In late May 2013 MacAskill, a senior Guardian US correspondent, Greenwald, then a Guardian columnist, and Poitras, an independent filmmaker, travelled to Hong Kong to meet Snowden, a former NSA contractor. [Read more...]



Generic drug makers fight rule on health risk warnings (16 February 2014)
WASHINGTON -- Companies that make generic drugs, the medications most Americans buy, are fighting to kill a proposed federal regulation that would require them for the first time to warn patients of all the known health risks of each drug they sell.

The proposed rule change by the Food and Drug Administration "would be nothing short of catastrophic," said Ralph G. Neas, president of the Generic Pharmaceutical Assn., an industry trade group. It could raise healthcare costs and "create dangerous confusion" for doctors and patients, he said.

At issue is a legal loophole created by Supreme Court rulings that drew a sharp distinction between brand-name drugs and lower-cost generics, which are the same products but usually are marketed under their chemical names.

In 2009, the high court confirmed drug makers could be sued if they failed to warn patients that a brand-name drug carried a serious potential health risk.

The decision upheld a $7-million jury verdict for Diana Levine, a Vermont violinist whose lower arm was amputated after she was injected with an anti-nausea drug made by Wyeth. The drug sometimes caused gangrene if injected into an artery. [Read more...]



Pollen from GM soybeans threatens Mexico's honey sales (16 February 2014)
(NaturalNews) A large part of Mexico's agricultural export is honey. They are ranked fifth worldwide for exporting the bees' food, but recently Germany rejected a batch of honey from Mexico. Pollen from genetically modified (GM) soybean plants was found in the honey being imported.

Bee keepers in the region and agricultural authorities of the Mexican state of Campeche, one of the states in the Yucatan Peninsula at the southeastern tip of Mexico, were mystified. So a research team familiar with bees and Mexico came in to determine what was going on with GMOs affecting bee colonies in Campeche.

Apparently, some locals thought that GMO contamination from crops considered safe for human consumption was okay in other nations. There is plenty of GM soy declared fit for human consumption in Mexico. Others didn't realize that the bees from local apiaries would be collecting pollen from nearby GM soybean plants. No matter, German buyers weren't buying.

David Roubik, senior staff scientist at the Smithsonian Tropical Research Institute, and his colleagues found that six honey samples from nine hives in the Campeche region contained soy pollen in addition to pollen from many wild plant species. The pollen came from crops near the bee colonies in several small apiaries.

According to a quote by Roubik from a source article, "Bee colonies act as extremely sensitive environmental indicators. Bees from a single colony may gather nectar and pollen resources from flowers in a 200-square-kilometer area." [1] [Read more...]

PAM COMMENTARY: See the article's comments, correcting the writer's arithmetic.



Blogger who disclosed data breaches is targeted (16 February 2014)
In the last year, Eastern European cybercriminals have stolen Brian Krebs' identity a half-dozen times, brought down his website, included his name and some unpleasant epithets in their malware code, sent fecal matter and heroin to his doorstep, and called a SWAT team to his home just as his mother was arriving for dinner.

"I can't imagine what my neighbors think of me," he said dryly.

Krebs, 41, tries to write pieces that cannot be found elsewhere. His widely read cybersecurity blog, Krebs on Security, covers a particularly dark corner of the Internet: profit-seeking cybercriminals, many based in Eastern Europe, who make billions off pharmaceutical sales, malware, spam, frauds and heists like the recent ones that Krebs was first to uncover at Adobe, Target and Neiman Marcus.

He covers this niche with much the same tenacity of his subjects, earning him their respect and occasional ire.

Krebs -- a former reporter at The Washington Post who taught himself to read Russian while jogging on his treadmill and who blogs with a 12-gauge shotgun by his side -- is so entrenched in the digital underground that he is on a first-name basis with some of Russia's major cybercriminals. Many call him regularly, leak him documents about their rivals, and try to bribe and threaten him to keep their names and dealings off his blog. [Read more...]



Accused Craigslist killer, 19, confesses to 22 slayings, report says (16 February 2014)
A Pennsylvania teenager accused of killing a man she met on Craigslist has confessed to the slaying -- and to killing more than 20 other people after joining a satanic cult at age 13, according to an interview she gave to a local newspaper.

The information in the interview could not be corroborated on Sunday.
Miranda Barbour, 19, reportedly had been married only three weeks when she and her husband, Elytte Barbour, 22, stabbed and strangled Troy LaFerrara, 42, after meeting up with him on Nov. 11, according to police in Sunbury, Pa. Both Miranda and Elytte Barbour, who wed in North Carolina, were arrested a month later in Pennsylvania. They are in custody and facing charges that include criminal homicide, assault and robbery, according to court records.

In a jailhouse interview published Saturday, the Daily Item in Sunbury, Pa., reported that Miranda Barbour admitted to killing LaFerrara and to being part of a satanic cult since she was 13 years old.

Barbour said she began killing people shortly after she joined the cult while living in Alaska and "stopped counting" when "I hit 22" slayings, according to the newspaper. (Barbour's attorney and Sunbury police could not immediately be reached for comment by the Los Angeles Times on Sunday.) [Read more...]



New tobacco agreement excludes African-American media (16 February 2014)
When anti-smoking advocate La Tanisha Wright looked at the details of an agreement reached last month between the three largest American tobacco companies, the Justice Department and a coalition of anti-tobacco groups, she said her "heart dropped."

Part of the settlement includes a set of "corrective statements," public-service advertisements about the health effects of tobacco use and admissions that tobacco companies knowingly lied about the health consequences of tobacco. These are supposed to run in more than 600 newspapers around the country and on three TV networks.

But to Wright's amazement, African-American media, which saw extensive targeted advertising by the tobacco industry for decades, were excluded from the deal.

The revelation stunned Wright. But it also offered anti-tobacco-industry activists and civil rights organizations a way to fight back. Now a court battle is under way, led by African-American media and civil rights groups, to try to remedy the omission and ensure that corrective statements appear in front of African-Americans. [Read more...]



In Ecuador, oil boom creates tension (16 February 2014)
In YAWEPARE, Ecuador -- An oil pipeline runs through this village to a Chinese rig at the end of the road. At night, when the rig is pumping, the pipeline is too hot to touch, but villagers say that in the morning, it's a good place to dry laundry.

That is its only apparent benefit to the families here, members of the Waorani tribe, lured out of the jungle by missionaries more than a generation ago. Its members live in plank-board shacks with no running water, amid the noise and dust of the fuel trucks, road crews and oil workers.

"All of this used to be our territory," said Venancio Nihua, the son of a Waorani hunter, trying to support his seven children by raising chickens. "We don't want the oil companies to come any farther."

An unprecedented drilling push by Ecuador's government has brought new tensions to Yawepare and the country's Amazon lowlands. As the chain saws and bulldozers cut deeper into the forest, critics say the government is triggering brutal warfare between the Waorani and a smaller, breakaway tribe living in "voluntary isolation" beyond the oil frontier. [Read more...]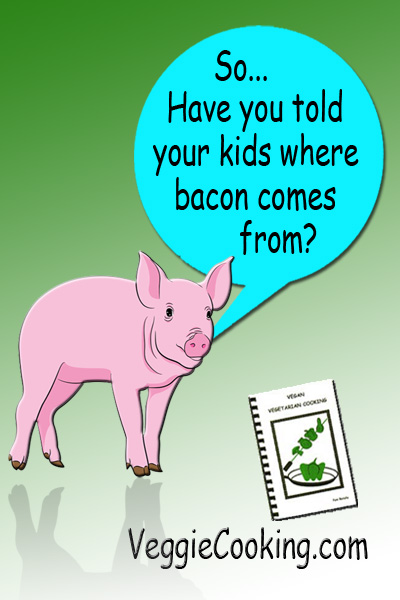 Need earlier news?

Visit Pam's NEWS LINK ARCHIVES


---------------------------

Banner and artwork photo information